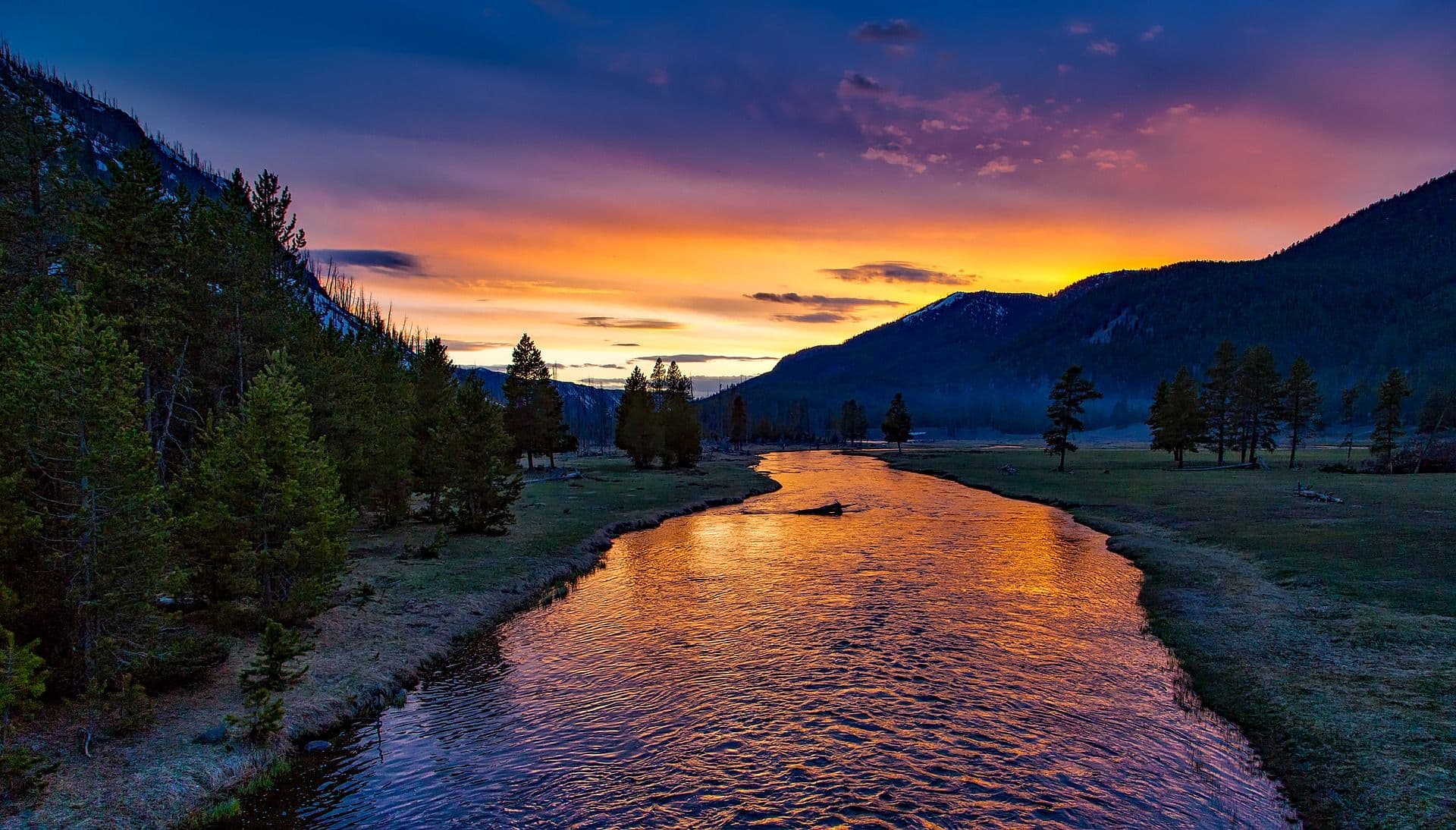 Wyoming's Ongoing History With Bitcoin Legislature
Over the past few years, the state of Wyoming has passed a surprising number of laws which have been positive moves forward in the cryptocurrency world. Not only are these bills good for the cryptocurrencies, but also blockchain as a whole.
Wyoming + Bitcoin in 2018
In 2018, the state of Wyoming passed five different bills which related to cryptocurrencies. The first of which, The Wyoming Money Transmitter Act, allows banks to deal in cryptocurrencies. This is because, the aforementioned Act is very strict on how money must be handled by financial institutions in the state, so when this act was passed, it made cryptocurrencies immune to it, thus basically exempting them from regulation. This was followed shortly by the Utility Token Bill, which effectively labels cryptocurrencies as intangible personal property. This means that even though cryptocurrencies are not considered legal tender, they are legal to trade, hold, and invest in the state of Wyoming.
If this wasn't enough, the same month the governor also signed The Blockchains Filing Bill, which makes it completely legal for companies to deal it Bitcoin and other digital assets. They can also use blockchain technology in their business for the purpose of verifying shareholders, taking votes, and keeping records. This bill also smashes any uncertain language when it comes to cryptocurrencies, effectively making them 100% legal in the state of Wyoming.
But this isn't all, Wyoming also passed the Digital Currencies Taxation Act, making cryptocurrencies and other digital assets exempt from taxation, right along the Series LLC Act, which makes it easier to register a business in the State of Wyoming.
Wyoming + Bitcoin in 2019
2019 was another big year for the Wyoming legislature as they passed another three bills which applied to blockchain technology. The first was the Financial Technology Sandbox Act, which gives companies the right to employ any sort of blockchain technology they choose as long as it has been properly tested. This also exempts blockchain technology research from a number of the strict regulations enforced on other technologies. This is because the government recognizes that blockchain technology is something new that won't necessarily fit into any sort of previous regulations.
Next, the governor signed the Wyoming Utility Token Act, which established cryptocurrencies as their own unique class of commodity. This bill does add some regulation though, as there is now an established registration fee for businesses which wish to deal in cryptocurrencies.
The final bill for 2019, is the Digital Assets Existing Law. This law furthers what is stated in the Utility Token Bill in 2018, and henceforth allows banks to provide limited custodial services for cryptocurrencies. There are some guidelines in place though, and while these banks can hold cryptocurrencies, they cannot extend loans and they are not FDIC insured for the cryptocurrency assets they hold.
Wyoming + Bitcoin in 2020
Even though 2020 was a rough year for many states, Wyoming wasn't done when it came to cryptocurrency related regulations. They started the new year by signing the Insurance Investments Digital Assets bill, which specifically allowed insurance companies to begin investing in digital assets as they see fit.
This was followed by a bill which established (well, re-established) a blockchain research committee which will be employed to investigate and learn more about blockchain and what it can do for the state of Wyoming in the future. The committee can also propose more blockchain and digital asset-based legislature as they see fit.
The biggest bill passed in 2020 was the SPDI (Special Purpose Depository Institutions) bill which establishes a new type of bank. This new type of bank will further on the Digital Assets Existing Law in allowing banks to deal less restrictively and exclusively in cryptocurrencies. They must abide by the regulations outlined in the previous law, as well as some new regulations which are imposed in this new law. This bill was signed right alongside the Digital Assets Amendments law, which allows these special banks to hold cryptocurrencies as collateral. (Although they still cannot issue digital currencies as loans). These amendments also outline that fees can be charged for these services, as well as expands on standards used by accountants when they encounter these digital currencies.
Why Pass All These Laws?
So why is the least populated mainland state suddenly so gung-ho about cryptocurrency? Easy, they see a future in it and recognize that their current industries are on a downward trend. Wyoming has long been a state based on coal, cattle, and working the land. And as the digital age ensues, law makers in Wyoming want to see their state succeed, and they know that involves boldly going where no state has yet to venture.
Already, since the passing of these laws, Wyoming is the new headquarters for a number of new and already existing cryptocurrency companies. The most famous of which, Kraken, is moving their headquarters from Hong Kong to Wyoming in order to take advantage of the fact that cryptocurrencies aren't taxed in the state. The second large company, and the first cryptocurrency SPID, Avanti, was registered in 2020 by Caitlin Long (who helped push through all the aforementioned legislations) and plans to open in 2021.
Besides just trying to push the state of Wyoming into the future, these regulations are also trying to help build on the industries which already exist. The most famous being the ranching industry. Wyoming House of Representatives republican Tyler Lindholm has already risen to the challenge by starting a business called BeefChain. This business aims to take the ranching industry on to the blockchain in order to more effectively breed, track, and sell animals. He's also added a section of his website for sheep known as Sheep Chain.
What Does This Mean For Me?
Although the passing of all these laws doesn't mean much for the average cryptocurrency investor, as the prices rise pass 30k for a single Bitcoin, even every day investors will largely be looking for a way to avoid the massive capital gains taxes. Does this mean you should move to Wyoming? Not necessarily. Unless you're a big player in the Bitcoin world, the cost of moving states will probably be more than the taxes you are moving to avoid.
If you have a cryptocurrency company, or you wish to start one you should definitely consider moving to the state of Wyoming. But if you live in the neighboring state of Colorado (which has also been looking towards passing some cryptocurrency laws) it may not be worth the cost of the move just yet. And there's a reason Wyoming is currently the least populate of the continental 48 states, and this is because it has a very rough climate and is very difficult to live in.
Either way, Wyoming is quickly stepping up their game and preparing themselves for a future of technology. Hopefully this will propel them in the direction of widespread business success.
Bitcoin adoption | Bitcoin news | Bitcoin regulation | Bitcoin wyoming | Blockchain technology | Wyoming blockchain | Wyoming news