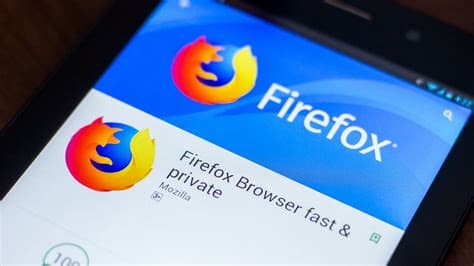 Best Add-Ons For Firefox: Cryptocurrency Edition
When it comes to using the internet, most people don't look much further than choosing a browser such as Google Chrome, Safari, or Firefox (hopefully no one out there is still using Internet Explorer). But did you know that there are things you can do to improve on your internet browsing experience that go far beyond just choosing a browser? Some of which can even help you with your cryptocurrency portfolio, keep reading to find out more about the best add-ons for the Firefox browser.
Why Should You Use Firefox?
You may have noticed that this article is about Firefox and not the Google Chrome. Well, when it comes to cryptocurrency, privacy is one of the most important things to most users, and Google Chrome simply doesn't have the privacy functions and add-ons available that Firefox has. And if you use Google Chrome at all, there is a large chance that your browsing experience is being tracked, stored, and sold to companies that want to advertise products to you. So if you are still on the Google Chrome boat, it's time to hop off and download Firefox.
Basic Add-Ons You Need
Before getting too deep into the cryptocurrency specific add-ons, there are a few basic add-ons that everyone should have on their browser. These add-ons will help improve your browsing experience as well as prevent companies from farming your data.
Ghostery
This add-on does just what it says, it turns you, and your browsing experience, into a ghost. You'll not only be able to surf the web without websites tracking you, but it will also block ads from various web pages so that you will be able to focus on the reason you came to the website in the first place. This also helps web pages to load faster.
AdGuard
In addition to Ghostery, you should take a look into AdGuard. This is another ad blocking add-on that goes a step further to block ads on websites like YouTube and Facebook as well as the less ad heavy websites. Besides saving you from annoying adds while you are watching your favorite YouTube video, this add-on also helps to keep your computer safe from viruses.
Facebook Container
Speaking of Facebook, that pesky ad does more spying than almost all other websites combined! If you want the information about your activity on the app to remain private, then you absolutely must download this add-on. And the best part is, it's completely free, meaning protecting your data from a preying company like Facebook has never been easier. Do be aware however, that if you have used Facebook prior to having this add-on, Facebook will still be able to use the information it already has on you and sell it to companies as it sees fit.
Privacy Badger
Facebook isn't the only app that tracks you unfortunately, and to block websites from tracking you entirely you need to download Privacy Badger. And if they still try to track you, Privacy Badger will stop them. This is important to have if you are visiting numerous smaller websites that may not have a good handle on data or good cyber security practices.
Best Cryptocurrency Firefox Add-ons
Once you have downloaded all of the basic add-ons above, your browsing experience will be almost completely private. This means that you now safe to browse without being tracked. While you may not think this matters, all governments around the world are currently getting ready to restrict cryptocurrencies, and there is no idea what the future will look like for these coins or for the ease of using your portfolio, so it's better to be safe than sorry.
CryptoVision
If you are a frequent cryptocurrency trader, then you absolutely must try this add-on. It helps you to track your cryptocurrency portfolio, as well as the price of Bitcoin and other cryptocurrencies in real time. It gets all of its information from CoinMarketCap and then displays it to you in the browser tab. It also has a really neat feature where you can drag and drop cryptocurrencies into the order you wish for them to appear.
Crypto Ticker
This is another cryptocurrency price tracking add-on for Firefox which is known for its ability to update automatically every 1 minutes—keeping you up to date on the prices of all your favorite coins so you can efficiently buy in the dip and sell at the high points. This app is automatically programed to convert the prices to USD, but also has several other fiat/cryptocurrency pairs available. This add-on also follows CoinMarketCap as well, so there is no need to have both CryptoVision and this add-on, just choose one or the other.
Blockchair
For those who commonly make fiscal deals in Bitcoin, it can be annoying to convert from USD back to Bitcoin and vice versa. This is why you should download Blockchair which is a cryptocurrency tracker and exchange rate converter. Besides just USD, it features several other fiat currencies, 157 currencies to be exact. This add-on isn't for everyone, and it only deals in a handful of cryptocurrencies.
Additional Add-Ons
Although this article mostly covered security, ease of use, and cryptocurrency add-ons for Firefox, you should know that there are hundreds more out there. There are add-ons for websites like Grammarly, Google Translate, as well as SEO tracking—all stuff which can come in handy in your personal and professional life. So don't stop at just the listed add-ons and take the time to truly design your Firefox browsing experience.
Conclusion
No matter how you look at it, the customizability and security offered by Firefox makes it the best internet browser out there. And if you are a cryptocurrency trader, or even if you are someone that just likes to buy and hold cryptocurrency, it's better for you to switch to the privacy offered by Firefox immediately, especially since the regulations in the cryptocurrency world are always changing.
You don't have to add all of these add-ons listed here to your browser, but if you do, you may just find that your internet browsing experience is more enjoyable than before, as you won't be looking at ads, have companies collecting your data, and you will be able to be constantly up to date with the cryptocurrency world.
Cryptocurrency | Firefox | Google chrome | Internet explorer | Safari | Add ons | Personalized browsing | No ads | Youtube | Facebook