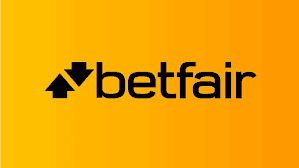 Betfair Announces it Will be Leaving the Netherlands
If you've gambled in the UK, then it's highly likely that you've gambled through a company known as Betfair. Betfair is a large retail gambling company that offers online bets. The company has a rocky past however, and recently they have announced their intention to withdraw from their market in the Netherlands.
Betfair is a large online gambling company that is surrounded with controversy; thus it comes as no surprise that on August 27th, the company announced that it would no longer be serving the Netherlands as a whole.
Whether you've used Betfair in the past, or intend to use them in the future, it's a good idea to keep reading, because Betfair isn't the company that they frequently advertise to be.
What is Betfair?
Betfair is an online gambling company that offers several different types bets. Their platform focuses mainly on sports bets, but they also offer a few casino games like slots and roulette. Reportedly, they used to offer online poker, but an evaluation of their site shows that to no longer be the case.
Betfair was originally an England based company, but as the result of a merger with Paddy Power, the company currently has an additional headquarters in Dublin. The company sponsors an English football team, as well as a radio service known as Timeform Radio that broadcasts horse racing exclusively. They also purchased TVG Network in 2009. Currently, Betfair has licenses to operate exclusively in the UK and Australia.

Why is Betfair Leaving the Netherlands?
Well, to be honest, Betfair never actually operated in the Netherlands to begin with. In the beginning of 2021, the Netherlands government announced its plans to grant 35 licenses to gaming companies allowing them to operate within the country. All the companies that were interested needed to have applied by April 15th, 2021, and would be legal to start offering services on October 1st, 2021.
The Dutch government announced that they received 40 applications for the 35 licenses, and that they would make decisions based on the companies that showed they have the most honest and legal operating practices. For reasons that will be explained further down, Betfair did not make the cut. As a result, the company will have to cease all operations before September 30th, 2021.
Many potential Dutch customers that have been enjoying the site illegally in the interim, were notified that their last day to gamble on the site would be September 30th.
Why Shouldn't You Use Betfair?
The reason that the Dutch government didn't approve of Betfair operating within the country is because of several illegal and unfair practices that the site uses. Not to mention that there have been several controversies surrounding the company in the past. All of these combined made the Dutch government decide to turn down the licensure.
First of all, the CEO's of Betfair were accused in 2014 of issuing illegal dividends to shareholders. This turned out to be true, and during the resulting investigation, it was also found that the company used illegal practices for issuing and buying back shares. This means that those who invest in the company can never be sure on the value of their stock. Betfair admitted to being guilty of all of the above accusations and have since claimed they changed their practices. Unfortunately though, the company is not transparent on its financial information, which means investors can only go on the word of the company and cannot trust any of the numbers they have posted.
If that weren't enough, in September 2011, it was discovered that Betfair did not have sufficient security on their website, and as a result, data from those who used and invested in the site in 2010 was stolen. This information included credit card numbers, encrypted login information including security questions, as well as bank account information. And instead of informing their customers of this data breach, the company covered it up. They were forced to come forward later when proof of the data breach was found by the Serious Organized Crime Agency.
Additionally, Betfair has been banned from many advertising agencies because of its illegal advertising methods. Their advertisements boasted 40% returns which was found to be incorrect, as only 10% of their bets were used to estimate that number. Then, they were banned further because their advertisements claim to cut out the middle man so that players can take more of their winnings home, but this is untrue because Betfair takes a 7% cut of all winnings, and if you win a lot on Betfair, you will be subject to a premium fee which includes up to 20% of your winnings. If you think this sounds crazy, it's because it is. A 20% fee on winnings is basically taxes, and this is just a simple gaming website.
Think you are done hearing about the bad news surrounding Betfair? Well in 2007, and on numerous occasions afterwards, Betfair has reversed winning bets and had been the subject of numerous government investigations because of their cancelling of winnings due to an inability to pay out winners. This means you should do everything possible to keep your money as far away from a site like Betfair as possible, because it is highly likely that you will not be given the money you are owed if you do win. And if your money is already on Betfair, well it may be time for you to set yourself up elsewhere before catastrophe hits.
What Other Gaming Sites Are There?
If you are panicking because you aren't sure where you will game if not for Betfair, you don't have to worry, as there are plenty more reputable sites out there like MintDice where you can spin slots, bet on dice, or gamble on sports. Just be sure that you vet any company thoroughly before you place your hard-earned money on the line. Any reputable gaming website won't be banned from advertising, or have numerous cases opened against them by governments all over the world. Decent websites also won't advertise odds that aren't true, and they will be up front about their cut of your winnings.
Overall, gambling is risky past time, so why would you make it riskier by playing on a website like Betfair? Exactly. As for the Netherlands banning Betfair from operating in their company, props to them, as they saw what other governments in the UK and Australia couldn't, and took a step to protect their citizens from unfair and illegal gaming practices.
Gambling | Betfair | Illegal gaming | Netherlands | Dutch | Dutch government | Illegal gambling | Online gaming | Gaming regulation