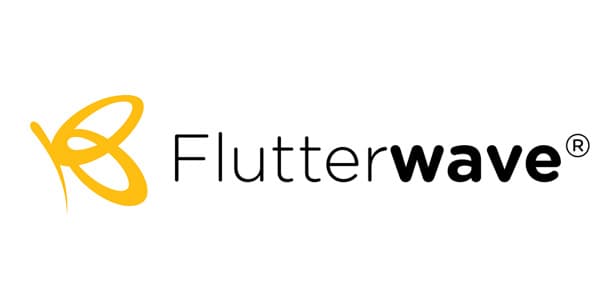 Cryptocurrency Company Flutterwave Accused of Money Laundering
As we've mentioned several times before, the cryptocurrency world is filled with scams and hacks that can end up with people, and companies, losing millions of dollars in a single second. On today's newsreel, you likely saw that the Nigerian company Flutterwave has been accused of money laundering.
But what is Flutterwave? And what does this accusation mean for people who use the platform? Keep reading to find out more about the situation as well as how governments determine what is money laundering.
What is Flutterwave?
Flutterwave is a Nigerian-based payment processor, similar to the American PayPal, which allows Nigerians, and other African's to send money digitally all over Africa.
Many western countries don't realize how far Africa has come in terms of technology, but sadly many of them are left unable to access services like PayPal in order to get paid for contracts companies on the continent may have abroad. Many African companies also want to accept credit and debit cards but find themselves restricted by the availability of Mastercard or Visa. This makes it very difficult to join the modern business world when you are an African country.
Flutterwave seeks to resolve this problem by creating a platform where people in Africa can easily send funds to someone in another African country or anywhere in the world. It was founded in 2014 by Iyin Aboyeji and Gbenga Agboola.
While this may seem like some small side project, you may be surprised to find out that they actually have several large partners which use them on the continent. For example, Uber, Wise, and Microsoft all use Flutterwave technology to send payments on the continent of Africa. Many of these companies use the platform because of the lack of availability of reliable payment processors on the continent.
While this company originated in Nigeria, they do have an American base in San Francisco in the United States.
Flutterwave's Accounts are Frozen
On Friday, July 8th, Flutterwave had all of its accounts frozen due to an accusation of Money Laundering. This accusation came from the Kenyan Asset Recovery Agency, which alleged that Flutterwave was distributing funds in a way that was particularly designed to obscure where the funds were going and where they were headed. An alert was triggered when several funds headed for suspicious accounts rather than merchant accounts held by the company.
At the time of the freeze, Flutterwave had 50 accounts that were frozen. This all came about because Kenya has a law that no payment processor can operate in the country without the approval of the Kenyan government. Under this ruling, an investigator was given permission to look into the accounts of the fintech giant on April 4th, 2022.
Before you panic, know that while Flutterwave may have been doing legitimate business with some companies, the accounts that were frozen all sound a bit suspicious. Here is a list of the accounts which were frozen:
Elivalat Fintech Limited
Boxtrip Travel and Tours Limited
Bagtrip Travel Limited
Adguru Technology Limited
Hupesi Solutions
Cruz Ride
Chances are, you've probably never heard of these companies, and apparently neither has anyone else. Under the inspection of the investigator, it was found that these were shell companies with no actual customers or retail transactions. Instead, criminals were using the accounts to move money around. The amounts moved were large, but under the amount of 1 million schillings, which is typically when governments begin to get suspicious.
When the news first broke, Flutterwave was quick to defend the above businesses, saying they are real businesses and that they are not fake as the government claims. Unfortunately, until they go to court, these businesses are unable to use their accounts with Flutterwave, meaning if they are real, they could end up going under. Altogether, the frozen accounts contained the equivalent of $52 million dollars.
How Governments Spot Money Laundering
In cryptocurrency, governments are quick to blame the technology for money laundering, saying it gives criminals an easy way to clean money. The reality is, as you just read above, that any company can money launder, and they don't have to be blockchain-based.
In fact, there are several companies in the United States that successfully launder money each year and get away with it, as they are able to avoid suspicion. But just how does the US government sniff out a money-laundering operation?
While the government is pretty hush-hush about their exact methods, it is the US Treasury in the United States that is trusted with finding money laundering operations, and they typically do so by flagging large amounts of money as they are transferred from bank to business to bank. Amounts over the amount of $10,000USD are the ones that are flagged.
But, beyond just flagging amounts, the government also looks for money laundering through audits. These audits happen at random and usually occur when a business comes under government scrutiny—for example, when a company registers with the SEC to be publicly listed. While it is unlikely that a money laundering firm would seek to be publicly listed, many are only changing their set up to a non-legitimate company after they have received government approval.
Customer complaints are another aspect that can raise the government's eyes towards a company (though if they have actual customers, it's less likely they are laundering money), but sometimes legitimate businesses also transfer large amounts of illegal money on the side.
Either way, the point is, no matter where you invest, you always need to be aware of money laundering and how these scams work. Don't let cryptocurrency money laundering scams scare you, as there are just as many money-laundering operations like Flutterwave in the real world—if they are, in fact, money laundering in the first place.
It's a sad day for any legitimate business that had its account frozen for working with Flutterwave. Hopefully, this isn't your business, and if it is, get ready for a long drawn-out audit process.
Money laundering | Flutterwave | Bitcoin | Payment processors | Mastercard | Visa | Blockchain | Fintech