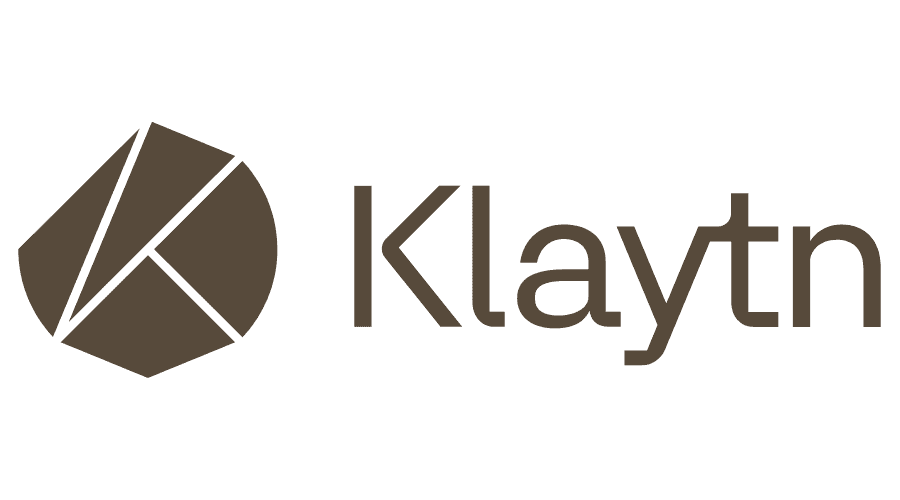 Klaytn (KLAY) Coin: Kakao's Entry Into Crypto
Now that the world is slowly starting to accept cryptocurrencies and the future they represent for society, not a day goes by in which a new project isn't started in the cryptocurrency space. Of course most of these new projects go by the wayside, until they catch your attention on the list of the top cryptocurrencies by market cap. That brings up the next topic, a coin quickly climbing the charts known as Klaytn coin. So just what is it? And is it a good investment?
What is Klaytn (KLAY)?
Klaytn is the next big blockchain as a service cryptocurrency. This means that Klaytn coin is a cryptocurrency representing that people can pay the company behind Klaytn, Ground X, to build on the Klaytn blockchain for them. Likewise, if they have the technological know-how, they can build on it themselves when they pay the company a small fee. This can be compared to similar companies in the space such as Azure by Amazon, Consensys by Microsoft, and Corda by R3.
As mentioned above, Klaytn was created by Ground X which is a subsidiary of Kakao. Kakao is South Korea's No. 1 mobile platform. Klaytn was designed with privacy in mind, as there is a separate private chain on the blockchain as well as a layer two solution which allows users to transact without using the public blockchain. It was also created to be fast, with a block generation time of one second, and the capabilities to process 4,000 transactions per block. This effectively sets its transactions at 4,000 per second, and Ground X plans to increase this as demand increases.
Is Klaytn A Dapp?
This is where things get interesting, as Klaytn is not considered a Dapp or decentralized app. Rather, it is considered a BApp, which means that although it was built with the decentralization of blockchain in mind, the company behind Klaytn can change the blockchain at any time. This also means that when you sign up to work with them, that you are at the mercy of the company.
But don't be too alarmed, as this is how Amazon's Azure works as well, in fact most blockchain as a service companies are not fully decentralized, if they were, they wouldn't be able to control their product as well, and that is how they are making money. However, what does make Klaytn different than some of the other services listed is because it runs on PoC, or Proof of Contribution. This means that mining is done based on how much that specific user contributes to the blockchain. This can be measured both in Klaytn coin, as well as in the number of apps a certain company has on the blockchain. Thus, the companies with the most apps will have the most prominent place in the mining operation. This makes the Klaytn app function very similar to capitalism in the US.
Klaytn History
Klaytn is a fairly new blockchain, which just went live in 2019. It's parent company, Kakao, has been around since 2010, when it came to be as a result of a merger between two South Korean communications companies, Daum and Kakao Inc. The company is most well-known for its free messaging app, KakaoTalk, which has 220 million registered users. Manson Yeo and Sean Joh serve as the current CEOs of the company.
Before you discount this company as just something which is in Asia, it's important to known that Kakao has become quite the world power, and in 2013, three of the top ten games played globally from the Android store were made by Kakao, you probably even played one of them. The company brings in over $200 million annually, and in addition to games, they also host a taxi service, bike rental service, and an internet bank—and this is just the tip of the iceberg. According to Wikipedia, the company hosts over 25 different applications in spaces such as communications, fashion, and transportation.
Klaytn Fraud Alert
Klaytn has been in the news lately, because of a fraud alert which was posted on the front page of their site. The alert states that customers have been approached via a number of different phishing schemes for information. There have also been fake advertisements reported on Telegram and other social media channels. There's simply no telling how many people gave their information to fraudsters before this was posted, but the number certainly isn't zero.
Either way, Klaytn specifies on its website that users will never be asked for their private key, and thus is should never be provided to anyone. And in general, this is a good practice no matter what website or marketplace you are using for cryptocurrency related services. Your private key is private, and this means it is only for your eyes.
Should I Invest In Klaytn?
In terms of an investment, it can be difficult to tell whether or not Klaytn would be a good coin to add to your portfolio. This is because, when you invest in blockchain as a service, you are investing in a company, very similar to on the stock market, which means you need to believe in the company. Which, if you believe that the world will begin to adopt blockchain, then something like Klaytn will certainly increase in value because it will help companies convert to the new blockchain world.
There are some caveats though. First of all, the fraud alert mentioned above is not to be disregarded. Anytime a company has difficulty with fraud, even if it is other people causing the fraud, this could hurt the company's image and cause customer loss over time. And with customer loss, comes devaluation. Not only that, but Klaytn is coming a bit late to the game. While it is difficult to predict which of the blockchain as a service companies will come out ahead, ones such as Microsoft's Consensys and Amazon's Azure certainly have a leg up as they are well known and have been operating in the space for twice as long as Klaytn.
Whatever you may decide, the choice is yours whether you invest in a project like Klaytn or not. Just remember that any investment in cryptocurrency of any type is inherently risky and you should discuss any large financial decisions with someone you trust before making any large purchases.
Kakao coin | Kakao crypto | Klay | Klay crypto | Klaytn | Korean blockchain | Korean crypto