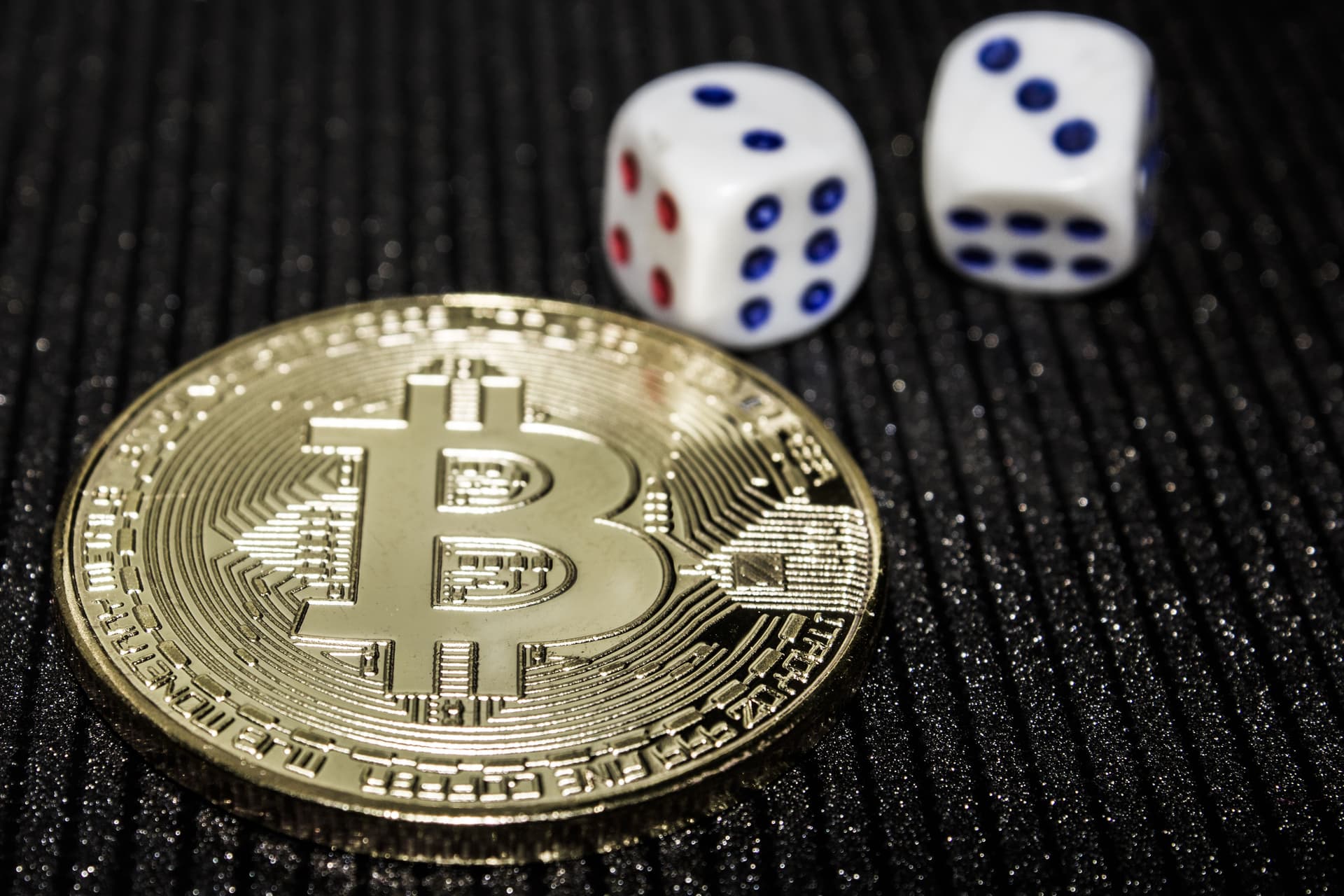 MintDice Game Spotlight: Dice
Playing cryptocurrency games is one of the best ways to increase personal crypto assets. There are so many games available, from casino-style games like Poker and Slots to Virtual reality games like MyCryptoHeroes. Casino games are more straightforward and give people a higher chance of winning on their platforms, unlike VR and collectible games in which profit is based on trade in decentralized marketplaces.
Unfortunately, casino games can be incredibly complex. Let's face it, the chances of a beginner breaking the bank in a game of Bitcoin poker are pretty low. But don't be discouraged, because there are simple casino games that don't involve learning any crazy techniques to win money. One such game is Bitcoin Dice.

Bitcoin Dice is a predictive betting game that involves placing bets on the outcome of a dice roll. Traditionally, it has been played in casinos for a long time. It was also the first casino game to debut on the Bitcoin network. Easily one of the most popular casino games in existence, Bitcoin Dice is easy to play, offers a low house edge and high odds of winning.
It was also the first game in which provably fair gaming was introduced after its development. This is a feature that allows players to confirm that the outcome of a play was 100% fair and free from manipulation. This gives casino platforms credibility while putting players at peace. The game also accounts for some of the largest wallets on the Bitcoin network, owned by Dice game providers.

Where to Play Bitcoin Dice
You can easily play Bitcoin Dice right here on MintDice. We offer one of the most fully featured casinos around, offering other games including Bitcoin Slots. It also offers a Bitcoin faucet, where players can earn Bitcoin to place their bets. So for beginners who don't have any BTC yet or those who just want to enjoy a quick game without the risk of loss, MintDice is the perfect platform.
How to Play Bitcoin Dice
Compared to games like Blackjack and Poker, Bitcoin Dice is fairly easy to play. The following steps show the basics:
Choose a lucky number. This is referred to as the 'Chance'. Depending on the range of numbers offered by a casino, players can choose any one. Some casinos offer ranges in the hundreds and thousands, going as high as a hundred thousand. Choose carefully, because this number determines the probability of scoring a win. Basically, a player will be required to choose if the outcome will fall above or below this number. Choosing a high number means that there is less probability and this increases the value of the stake.
Place the bet. After choosing a chance, it's time to place a bet. This is an important aspect of the game and determines how much a player will gain or lose.
Roll HI or LO. Players must choose to either Roll HI if they predict an outcome above the chance, or Roll LO if their prediction is below the chance.
Wait for the result. The casino will automatically roll the dice and settle on a number. If the bet was placed on "Roll HI" and the outcome falls above the chance, this is registered as a win. If not, it is a loss. Alternatively, if the outcome is lower than the chance after a Roll LO bet was placed, then it is a win.
The goal of Bitcoin Dice is to correctly guess whether the outcome of a dice roll will fall above or below a chosen number.
Bitcoin Dice Strategies
Luckily for players, there's no need to play Bitcoin Dice with blind hope. There are several strategies that could help anyone win. However, these strategies don't work in every case and should not be taken as cheat codes.
Martingale Strategy
This is one of the most popular strategies in Bitcoin Dice. Originating in 18th century France, the Martingale strategy is suited to games in which the chances of winning or losing are almost equal. It involves a player betting the same amount if they win, and betting double if they lose. This supports the principle that a player will win back any losses at some point if they continue to double.
Basically, if a person flips a coin and continues to get heads, at some point, they're bound to get tails. Martingale strategy allows them to double their bet each time they get the wrong outcome so that when they get the right one, all their losses can be recovered. For example, Player A chooses double odds after losing a bet. They lose again and double again. They keep doubling until they get a huge win.
Pro: At some point, the player will hit a win and recover all losses.
Con: This winning point may not arrive before all the money in a player's betting wallet is exhausted.
Reverse Martingale Strategy
This bears striking similarities with the Martingale Strategy. The only major difference is that players increase their bet by 1x on the next roll after they lose instead of doubling. When a win is recorded, players reduce their bet by 1 instead of half.
Pro: Players stand the chance to recover losses and still earn a profit.
Con: It is only ideal in a case where the betting wallet is infinite.
Paroli Strategy
Using this strategy, players can bet any amount and double it if they win. They must continue to double every win until they lose. After a loss or series of wins, players should reduce the amount they bet to avoid losing money.
Pro: This allows players to stay in control of how much money they risk.
Con: By doubling after wins, players stand to lose everything they've won if they incur any loss.
Hybrid Strategy
Since every one of these strategies has been proven to work, it's a smart choice to combine them. They all play to different strengths and can work great together. For example, a player can start with the Martingale strategy and switch to the Paroli strategy halfway through the game when the former doesn't seem to work well.
Other Bitcoin Dice Tips


Identify patterns in previous dice rolls and bet on the opposite of those patterns.


If previous patterns have been alternating, (high, low, high, low), bet on a non-alternating pattern since the alternating pattern is bound to change at some point.



Use betting bots that work out the betting calculations.

Bitcoin Dice is a fun, easy way to make money in an online casino. It paved the way for other Bitcoin games to exist on the network and remains popular till date. The Bitcoin Games website, as well as Mintdice, are fully functional platforms where anyone can try their luck at Bitcoin Dice.
However, be sure to go armed with any of the strategies described. Depending on how the game goes, the Martingale, Reverse Martingale, and Paroli strategies can be used in different combinations. At the end of the day, the goal is to win as much money as possible without losing it all in one go.
Bitcoin casino | Bitcoin dice | Bitcoin gambling | Bitcoin games | Crypto dice | Doge dice | Eth dice