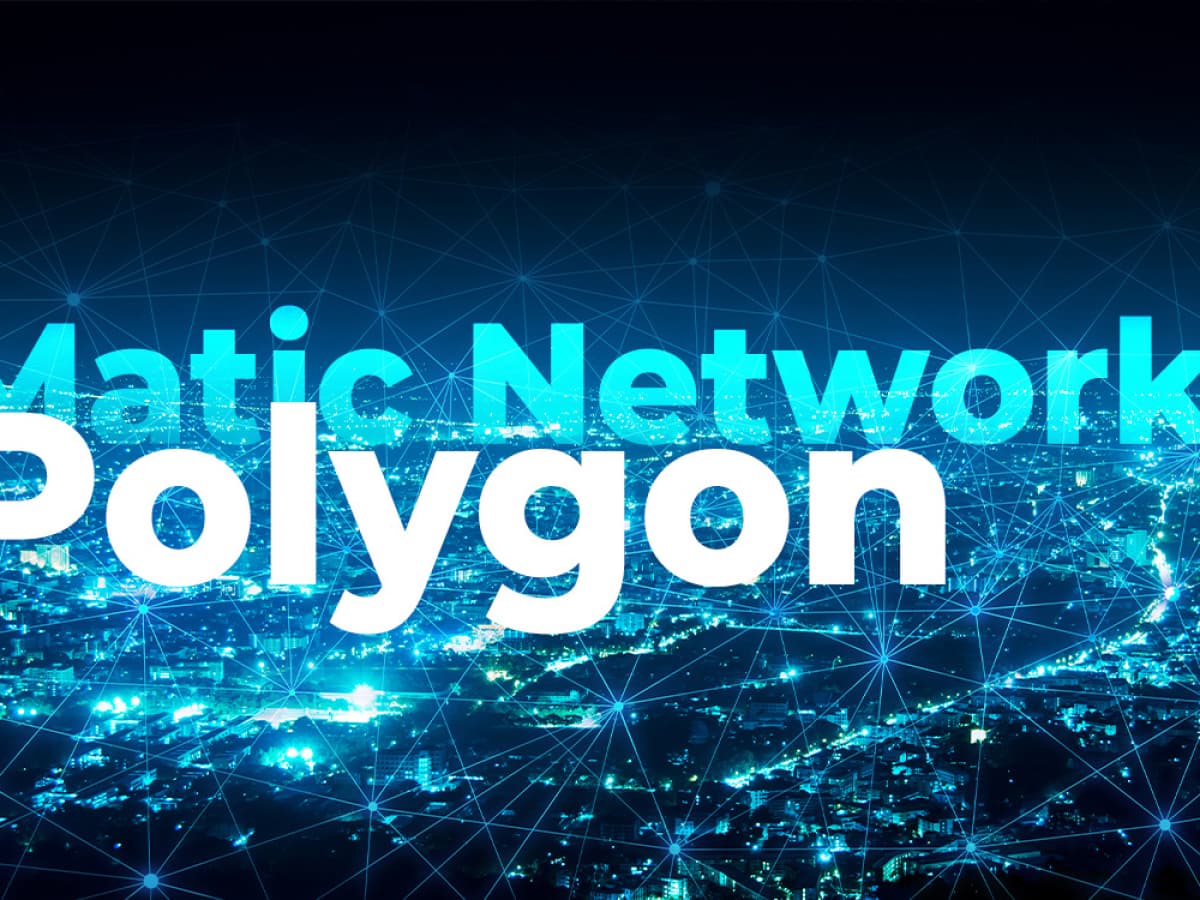 Polygon (MATIC): An Ethereum Layer 2 Option
Week after week Bitcoin continues to hold steady at a valuation of over $50,000 per coin. But the rest of the chart of top cryptocurrencies on CoinMarketCap is constantly changing. Many previously unknown coins are beginning to rise to prominence. And the coin that has caught the attention of professionals this week, is an altcoin known as Polygon.
What is Polygon (MATIC)?
Although you may not previously have heard of it, polygon is not a new network. In fact, it has existed for years under the name Matic Network. And what Polygon does is, it creates a way for blockchains to work together on a connected interface.
The main use of Polygon is to solve some of the limitations which currently exist on the Ethereum network by speeding up transactions and improving user experience. The Ethereum blockchain also does not operate off of community guidance like some blockchains do, but Polygon does. This makes it more attractive to those who like to have a say in how the blockchains they use function.
Polygon Vs Matic Network
Even though the Polygon network is just the Matic network renamed, there are a few other major differences between the two projects which must be noted. The Matic network was designed to only use a technology known as Plasma to process transactions in the same way that the lightning network does for Bitcoin. This limited it's use cases as well as kept the project small. Polygon, on the other hand, is a platform which can be used to launch blockchains which can operate with one another using many different methods. Polygon can also be used to tailor blockchains to suit the specific needs of a certain individual or company. Think of it as your made to order blockchain network creator.
History of the Matic Network
The Matic Network was co-founded by three friends, Jaynti Kanani, Sandeep Nailwal, and Snurag Arjun, and the three of them continue to be in charge of the project to this day. All of them come from technology backgrounds, and they recognize the need for something more in the blockchain world beyond Ethereum and Bitcoin. The company headquarters are currently in Bengaluru, India, but they have plans to expand into other countries, namely Japan, Korea, and China.
How Does Polygon Work?
The Polygon network is made up of four different layers; the Ethereum layer, security layer, polygon network layer, and the execution layer. The Ethereum layer contains smart contracts which execute on the Ethereum network, while the security layer basically monitors these transactions. This security layer is just to add an extra protection for clients, and like the Ethereum layer, it is optional to use it when using the Polygon blockchain services.
The two other layers are the mandatory portions of the Polygon service, and they work in conjunction to reach a consensus and produce blockchains for the blockchain. The Polygon network layer is the layer which manages all the blockchains built on the Polygon network, while the execution layer is responsible for executing smart contracts which are built on the network. Any chain which is launched on the Polygon network is able to communicate with all other chains launched on the Polygon network as well as with the Ethereum blockchain. This means the Polygon network can be used to build interoperable dApps which work on a number of different platforms.
Polygon blocks are added to the blockchain by a proof of stake mechanism, which is what Ethereum 2.0 itself is now being run on. Proof of stake consensus is a method which allows holders of the coin in a blockchain to process transactions for the blockchain. Although Polygon has undergone a name change, the Polygon network still uses the original Matic coin for transactions. When you own Matic, you are able to stake the blockchain as well as vote on various ways the blockchain can improve.
Besides just the proof of stake, Polygon uses several other scaling solutions in order to minimize barriers for individuals to use the system. So beyond employing a much quicker proof of stake method (which is much faster than the previously used proof of work method) Polygon also uses plasma chains, ZK rollups, and optimistic rollups to keep transactions speedy with bare minimum fees. This is also why the blockchain is called polygon, because as a polygon is a shape with many sides, Polygon is a network which has many different methods of operation.
What Is the Purpose of Polygon?
As great as all this sounds, you may be wondering the actual use case of a program like the Polygon network. As it stands today, blockchains operate in completely separate ways, effectively keeping them separate from one another like silos in a grain field. This means that although someone may be a pro at one blockchain, this knowledge won't necessarily be able to transfer over. Polygon aims to put a stop to this by enabling a smart contract built on one blockchain to be able to be used on numerous other blockchains. Thus the learning curve for cryptocurrency as a whole would lower, allowing wider spread adaption by society.
Should You Invest In Polygon?
To be honest, Polygon is simply the next in a long line of blockchains which were built for the exact purpose of interoperability. And Polygon is entering the market next to more established projects like Polkadot and Cosmos. This doesn't mean you shouldn't invest however, because unlike the aforementioned rival products, Polygon is programed especially to work with the EVM. This means that when working on the Ethereum network, it is much more convenient to use Polygon as opposed to Cosmos or Polkadot. Not only that, but it is more flexible that the other platforms, leaving lots of choices up to the builder of the dApp or blockchain. But these choices also include security, which means a company can choose to launch a blockchain without recommended security measures, and that isn't always a good thing.
So, if you truly believe that the Matic coin is the one which will take the Ethereum world by storm, then it's probably a good idea to invest now while the coin is still on the cheaper end. But keep in mind that this isn't the only project out there on the market that fulfills this specific purpose, and it may not be the one which comes out on top in the end.
Cheap defi | Cheap ethereum | Ethereum fees | Ethereum gas | Layer 2 scalability | Matic | Polygon network