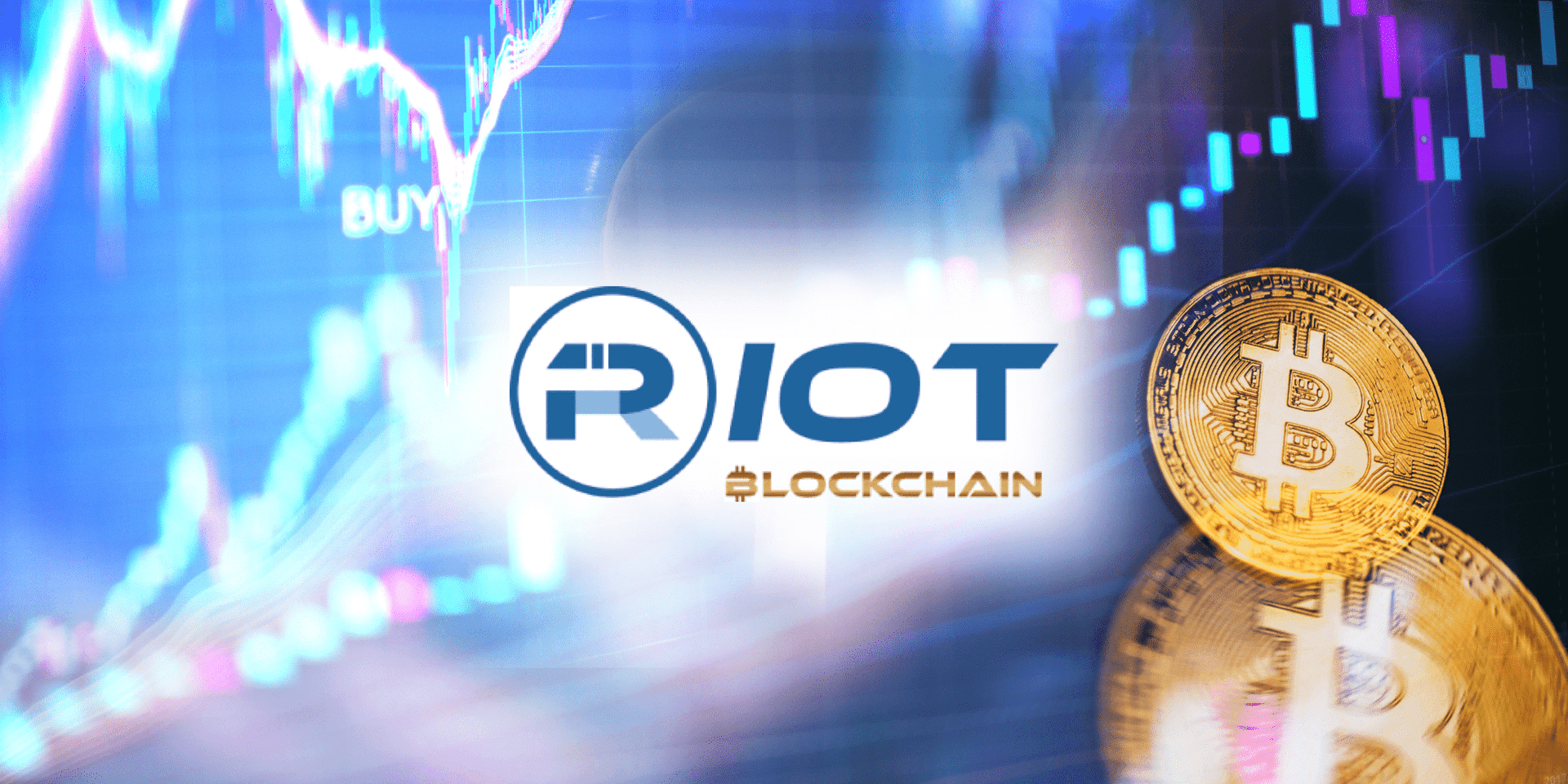 $Riot Blockchain Inc: Jason Les Becomes New CEO
In the news recently, there has been a lot of chatter regarding a cryptocurrency company by the name of Riot Blockchain. So, what is Riot, is it a cryptocurrency? And what does the future look like for a company like Riot.
What Is $Riot Blockchain?
Riot is an American company which specializes in the mining of Bitcoin using the proof of work consensus method. They do mine other coins, but keep their main focus on Bitcoin. They operate a facility located in New York, which contains 11,542 Bitmain Antiminers. Their current hashrate capacity is 1.06EH/s (which only uses over 20 megawatts of energy). But they aren't stopping there, Riot has more machines which have just been delivered (and even more on order for later in 2021) which they hope to get up and running soon.
Besides just mining Bitcoin, Riot prides themselves as being a company which invests in blockchain technologies. To date they have invested in Tesspay and Verady, both of which provide important banking services for those involved in the cryptocurrency world. Tesspay is a blockchain based escrow service run on a smart contract, while Verady is cryptocurrency accounting and auditing technology. Both of these will become more critical as the world begins to shift more and more towards adopting blockchain technology.
What Makes Riot Blockchain So Special?
Well, as of the writing of this article, Riot Blockchain is one of the only cryptocurrency-based companies which is listed, and publicly traded on the NASDAQ. This means that you too can hold a small part of the Riot company by investing in its stock. And all of this is legal and recognized by the US government. This means that you can buy Riot on any stock market trading app, no need to get a special cryptocurrency marketplace app.
Not only is it currently publicly traded, but it is also incredibly successful in the space. The current market value of Riot as a company is just over $2.5 billion and the value continues to rise with each passing day.
If I Buy Riot Blockchain Am I Buying Bitcoin?
This is a common question. For some reason, people seem to think that if you buy $Riot on the NASDAQ, that you are buying into Bitcoin, and this is not necessarily true. When you buy Riot on the stock market, you are buying a small piece of the company which mines Bitcoin. This has nothing to do with cryptocurrency itself. But Riot is a company based on cryptocurrency, so you do buy the stock you are doing so in the belief that Bitcoin will continue to increase in value.
Think of it this way. When you buy stock in Tesla, you don't actually own a Tesla car, you just own a small piece of the company which makes Tesla cars. But you are still hoping that more people go out and buy Tesla's because then you will benefit. Riot works the same way but with Bitcoin. So, if you are looking to buy Bitcoin directly, you must do this through a cryptocurrency marketplace like Kraken or Coinbase, not through buying Riot on the stock market. But if you are looking to invest in the mining company Riot, do so through any US stock market app.
Riot Blockchain News
One of the main reasons Riot Blockchain has been in the news recently, is because their stock has hit an all-time high of above $45 a share (which is 140% increase for 2021). And experts predict that as the price of Bitcoin continues to soar, so too will the price of Riot stock.
Besides just good news when it comes to share prices, Riot Blockchain also recently appointed a new CEO. Jeff McGonegal, who was appointed CEO in 2019, has recently stepped down to resume his previous job as CFO for Riot. In his place, Jason Les, who has been on the Board of Directors since 2017 will step up to become the new CEO.
Jason Les has been involved in the cryptocurrency world since 2013 and has experience both in mining cryptocurrency, as well as designing the programs which run blockchain technology. He hopes that with his expertise, he can take Riot to new heights as Bitcoin starts to become truly mainstream in society. In addition to mining more cryptocurrency, Les also wants to focus on investing in the development of more cryptocurrency companies which will offer banking services.
Riot Blockchain also appointed another new member to their board of directors, Hannah Cho, who is the Vice President of Marketing Communication at BMC Software. The board brought Cho on board in hopes that she will bring her expertise to improving Riot's communications and marketing.
The Future Of Riot Blockchain

Riot is perhaps one of the smartest companies out there, because as the popularity of cryptocurrencies rise and become mainstream, there will be a high demand for miners. January 2021 alone experienced an 11% spike in hashrate, meaning that the demand for mining the coin increased by 11%. And this number is only expected to increase as more and more people begin regularly using Bitcoin.
And it's not going to get any easier to mine Bitcoin as the power needed to do so will only increase. The nice thing about a company like Riot Blockchain, is they are able to house a number of large, specially designed machines and don't have to worry about disrupting the power grid in a foreign country like a number of other, smaller, mining companies. And even if the demand for Bitcoin decreases, Riot is also set up to mine a number of other cryptocurrencies.
No matter how you look at it, the future for Riot is bright, especially as Bitcoin continues to rise in demand.
Should I Buy $Riot Blockchain Inc?
Even though Riot isn't a cryptocurrency, it is still risky, as any investment in the US stock market does carry inherent risks. If you are looking for an investment which is not Bitcoin, but is still a lower risk investment in the cryptocurrency space, Riot is most certainly better than almost any ICO out there, and is likely a bit safer too. But remember, investing your money in anything can be risky, so make sure you discuss this decision with someone you trust before parting with your hard-earned money.
Bitcoin mining | Bitcoin mining usa | Cryptocurrency mining | Nasdaq blockchain | New york mining | $riot | Riot blockchain | Riot blockchain inc