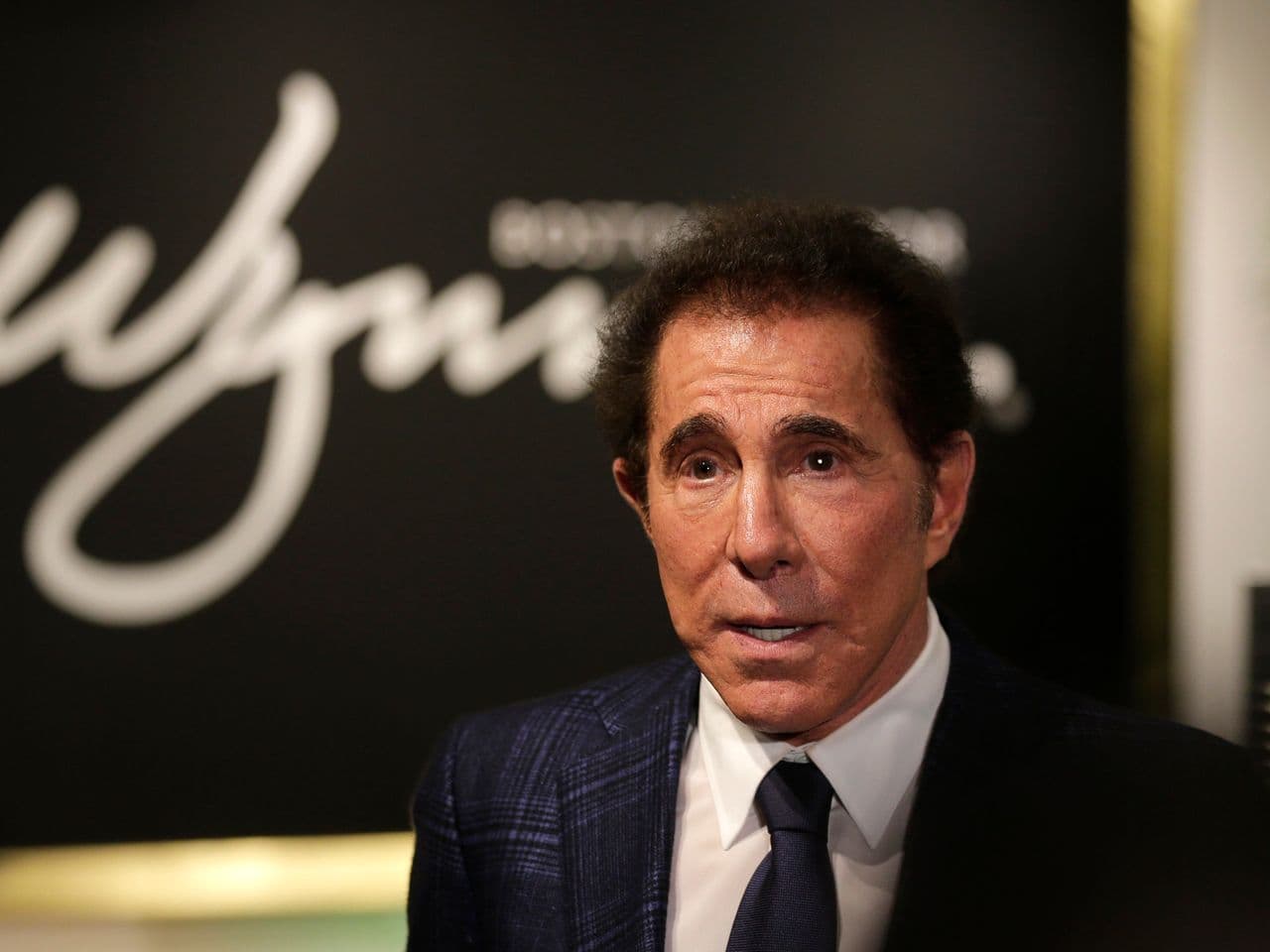 Steve Wynn's Gambling Empire Rise & Fall
When it comes to the gambling city of Las Vegas, no name is quite as well-known as that of billionaire and casino owner Steve Wynn. What may not be as common of knowledge though, is where this casino mogul came from, and the legal troubles he has been facing the past couple of years as a result of his famed Las Vegas casino the Wynn.
Steve Wynn's Early Life
Steve Wynn was born in 1942 in Connecticut. You could say he was born into the casino business, as his father ran several Bingo parlors on the east coast of the United States. Wynn was actually born under the last name Weinberg, but his father changed the family's last name when Steve was four in order to avoid the discrimination that Jews were currently facing in the country.
When his father died in 1963, it was discovered that he has over $350,000 in gambling debts that he hid from the family. As a result, Steve gave up his admission to Yale Law School in order to help the family and take over his father's position as manager of the Bingo parlors.
From the very beginning, Steven Wynn was elbow deep in the casino business in Las Vegas. When his family moved there in 1967, he was quick to purchase a small stake in Frontier Hotel and Casino. This was followed by him receiving a bank loan to purchase a controlling interest in the Golden Nugget Casino, and from that point forward he continued to buy the others out until he was the sole owner of the casino in 1977.
In 1989, Wynn built The Mirage on the Las Vegas strip for the small ticket price of $630 million. He then built the Treasure Island Hotel and Casino in 1993 and the Bellagio casino in 1998. He also purchased the Desert Inn in 2000 for $270 million. During this time Wynn also sold the Mirage to MGM becoming a billionaire in 2004 when his net worth reached $1.3 billion. Wynns namesake property, the Wynn, was built in 2005, and the Encore followed soon after.
Why Steve Wynn's Properties Were So Successful
From the beginning, Wynn understood like no one else what people wanted when they came to the city of Las Vegas. His properties were high tech, opulent, and had a number of conveniences not available anywhere else on the strip. Wynn also understood a casino's need for security, which is why his property, The Mirage, was the first casino on the strip to have security cameras around the entire property that remained on at all times.
The properties built by Steve Wynn were built to cater to a higher class of people. And in a generation where everyone wanted to be in the upper class, this led to people idolizing his properties. Not only that, but because of the high prices associated with most of his properties, this meant there were many less children running around as compared to neighboring properties like the Circus Circus and Planet Hollywood. This was a very attractive feature to adults visiting the city of Las Vegas.
Controversy Through The Years
Unfortunately, you don't get to a position like Steve Wynn's without a little bit, or a lot of, controversy. Wynn has faced more than his fair share for many different reasons.
One of the main reasons he has faced controversy is because of his political donations. Through the years he has donated heavily to politicians of both parties. He supported the Republican Governors Association in 2013, which was a complete 180 from the support he supposedly paid to Obama's campaign in 2008. He also donated millions of dollars to Donald Trump's campaign in 2016, which resulted in him being named vice-president of Trump's inaugural committee.
These donations come as a shock, especially when you come to realize that most of Wynns legal troubles were actually caused by the Trump family over the years. In fact, Donald Trump issued a lawsuit against Wynn in 2000 for a fabricated accusation in order to stop Wynn from building a new casino in Atlantic City. But Donald Trump wasn't the only one who wasn't too keen on Wynn, and over the course of the next two decades, the list of lawsuits against the billionaire would only continue to grow.
The major hit for Wynn came in 2018 when The Wall Street Journal ran a story regarding multiple accusations of sexual misconduct that had occurred over the years on his property in Las Vegas. During the course of the investigation, it was found that many company executives, both current and former, had a part in covering up sexual misconduct allegations made against Wynn. This was followed by another lawsuit from a former employee stating that after being sexually assaulted by Wynn she was intimidated and threatened into silence. This charge was dismissed from the court because it happened in 2006 and the statute of limitations had passed, but this opened the doors for several other employees to come forward with allegations of sexual misconduct perpetrated on Wynn properties.
2021 Controversy
Although it may seem that Steve Wynn has suffered enough legal battles to last a lifetime, he is now being charged by the Justice Department on the grounds that Wynn must register as a foreign lobbyist. These charges come as a result of Steve Wynn pressing Donald Trump during his presidency in 2017 to extradite a businessman wanted in China. Additionally, Wynn also owns a property in Chinese owned Macau. This has led the US government to accusing the billionaire of being a Chinese lobbyist.
There are whispers within the government that Steve Wynn is a Chinese spy, but he has publicly denounced all allegations, stating that he was merely giving Trump a recommendation as a friend, and that he had no personal interest in the release of the wanted businessman by the name of Guo Wengui. These charges were just announced on May 27th, 2021, so this is a developing story. No court date has been set as of the writing of this article.
Billionaire story | Casino mogul | Casino news | Encore casino | Las vegas news | Steve wynn news | Wynn las vegas