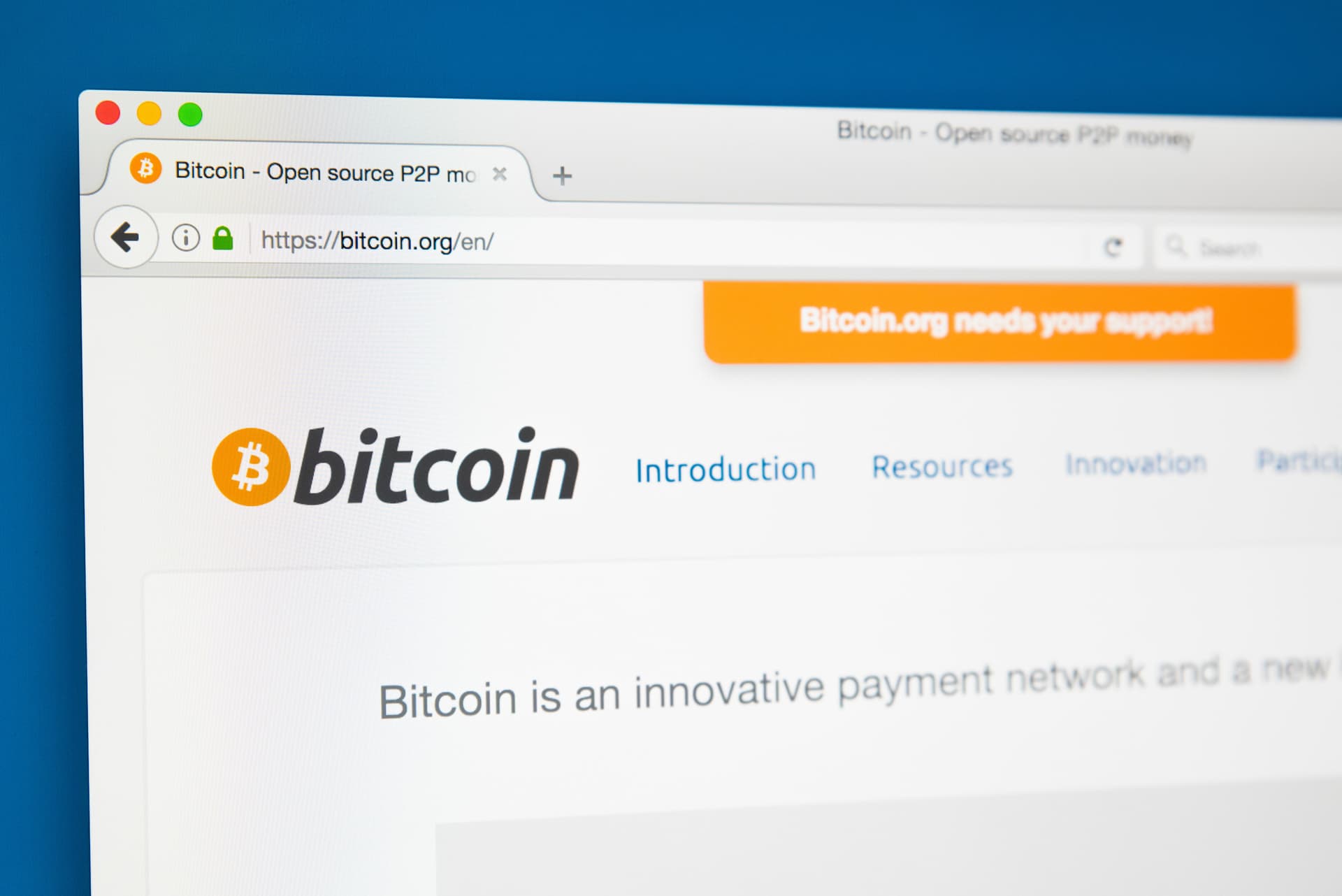 Top Companies Accepting Cryptocurrency
Following the crypto craze and media headlines claiming huge Bitcoin gains, it's easy to forget the underlying nature and function of cryptocurrency in the first place.
Having a digital currency like Bitcoin allows people to use it to pay for everyday goods and services. If cryptocurrency is to be recognized as a legitimate currency mechanism, it needs to be able to gain widespread adoption, which means being used as payment in the global marketplace.
Several notable companies, however, have started accepting cryptocurrency payments. There's probably also a whole host of online merchants out there wondering whether or not they should join the wave and accept crypto, too.
At the moment, there are several pros and cons associated with accepting crypto payments as a merchant.
Pros of Accepting Cryptocurrency
Currencies are the next step towards digitizing areas of our lives. There are several advantages for companies that accept cryptocurrency as payment.
Innovative: People see companies accepting crypto as innovative and on the cutting edge of technology. With technology continually trending up, it's a good thing to be ahead of the curve. It can even lead to attracting new customers who prefer to pay in crypto.

Publicity: Because crypto is still new, there is a buzz around related news. It could be great marketing to have a press release announcing a company's crypto payment options.

Fraud: Accepting cryptocurrency will help eliminate chargeback fraud. With crypto transactions, charges can't be reversed.

Fees: Bitcoin transaction fees are a low flat rate, rather than a percentage of the transaction like the 2 - 4% that credit card processors charge.

Appreciation: Accepting digital currency payments means you have the opportunity to hold Bitcoin or a variety of cryptocurrencies. With the crypto markets in an overall uptrend, this could lead to a capital appreciation of crypto holdings.
Cons of Accepting Cryptocurrency
While there are several potential benefits to accepting crypto payments, it's important to realize the risks and potential downsides.
Complex: Blockchain technology and cryptocurrencies can be complicated and hard to understand. It's also important to understand the basics before implementing the technology and accepting payments.

Volatility: While there is plenty of potentials to see capital appreciation, the crypto markets are incredibly volatile, and there is potential to have crypto holdings lose value along the way. It can be a con for companies that can't suffer that kind of losses and need fiat currency liquidity.

It's worth noting that merchants accepting crypto don't have to hold the crypto and expose themselves to the market volatility. There are methods of immediately converting the crypto to fiat to ease those concerns.
Who Accepts Cryptocurrency?
There's a growing list of notable companies that have started accepting cryptocurrency as a form of payment. Some of these are household names, and others are trying to ride the tech wave into the world of digital assets. Here are several notable companies that have adopted crypto payments into their business models, most of which have strong leadership at the helm.
Overstock
Overstock.com has been on the forefronts of this cryptocurrency trend, led by Chief Executive Officer Patrick Byrne. In 2014, Overstock began accepting cryptocurrency as a form of payment for goods on their website. In August 2017, they partnered with digital asset exchange ShapeShift to accept a handful of different cryptos, including Bitcoin, Ethereum, Litecoin, Dash, and Monero.
CEO Byrne has been very public with his involvement in cryptocurrency and has been a part of other blockchain-based projects like tZERO. He notes, "Overstock is pro-freedom, including the freedom of individuals to communicate information about value and scarcity without relying on a medium created by the fiat of unaccountable government mandarins."
Interestingly, Overstock plans to convert all cryptocurrency into Bitcoin, along with issuing refunds in Bitcoin as well.
Expedia
Expedia has started accepting Bitcoin payments in 2014 as well for users booking trips on the website. They are a company that has shown their willingness to implement new technologies and sees crypto payments as part of their global expansion strategy.
Buyer beware here though because once you've started a transaction, you're not able to cancel.
PayPal
Payment processor PayPal is another early player, accepting cryptocurrency in 2014. They forged partnerships with three major processors in crypto - BitPay, Coinbase, and GoCoin. Online merchants using PayPal gained the ability to accept Bitcoin payments from all three crypto processors.
Now, PayPal is trying to secure intellectual property for faster crypto payments. The objective is to reduce transaction time for payments between merchant and consumer.
Notable PayPal co-founder Peter Thiel is also publicly an avid Bitcoin investor through his venture capital firm Founders Fund.
Shopify
The popular e-commerce platform, Shopify, is offering merchants and customers crypto payment options using BitPay, Coinbase, and GoCoin.
Square
Another growing and popular mobile payment processor, Square, has begun accepting and implementing Bitcoin payment methods into their services. Merchants using Square can accept crypto payments, and users can send crypto back and forth.
Microsoft
It might be no surprise that Microsoft, one of the world's leading technology companies, makes the list of companies accepting cryptocurrency. They first allowed customers to pay using Bitcoin for various items on their Windows and Xbox platforms. They momentarily stopped accepting crypto in January this year due to the volatility but restored the payment option a week later.
It will be interesting to see Microsoft's stance on cryptocurrency going forward. Bill Gates has recently shared his concerns on Reddit.
Virgin Galactic
Here's another company on the list with a visionary leader in Richard Branson. Back in 2013, Virgin Galactic announced they would accept Bitcoin payments from their future astronauts. With the company still having yet to send anyone into space, it remains to be seen if their customers will prefer to pay in cryptocurrency or not.
Dallas Mavericks
Mark Cuban is another forward-thinking business leader, and well-known for being the owner of the professional basketball team the Dallas Mavericks and one of the investors on ABC's Shark Tank. Cuban has bought into the cryptocurrency movement and announced that the Dallas Mavericks will accept cryptocurrencies as payment for game tickets and team merchandise.
Interestingly enough, the Sacramento Kings are another professional basketball team in the NBA accepting cryptocurrencies.
Tesla
To round out the host of companies with notable visionaries leading the way, Elon Musk and Tesla accept Bitcoin payment for their popular electric cars.
Final Thoughts
The list of companies that accept crypto payments keeps growing. There was a time when the primary reason for crypto payments online was for the black market to buy illegal items without using cash. Now there are tons of reputable companies joining the crypto movement and accepting Bitcoin and other cryptocurrencies for their goods and services.
The key factor for the success and failure of cryptocurrency will come down to whether or not the public uses them for their day-to-day activities. There's a group who are holding onto cryptocurrencies as an investment in hopes they will skyrocket in value. But there's another group that understands the potential impact of cryptocurrency and uses them to pay for items online at every chance.
We'll see if the trend continues and more online transactions occur using cryptocurrencies like Bitcoin. With commerce moving more and more online, using cryptocurrency makes a lot of sense to connect merchants and customers directly to facilitate payment.
Bitcoin | Bitcoin adoption | Bitcoin businesses | Blockchain startups | Blockchain stocks | Business | Cryptocurrency