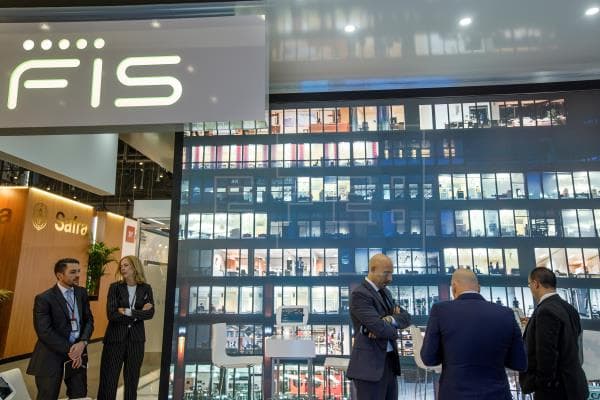 US Banks to Allow Bitcoin Deposits
When Bitcoin was first launched in 2009, it was probably one of the most difficult assets to attain as people had to first acquire a wallet, likely a Trezor or Ledger Nano S, learn how to use it, then find a person to sell them Bitcoin.
Times have changed. Now when you want to buy Bitcoin, you just need to find the marketplace or app you want to buy it from and they will help set you up with a software wallet. Not only that, but they will also often accept your bank details or a credit card for the purchase. No longer do you have to use online forums to find someone willing to sell you Bitcoin and have to arrange a meeting.
The point is, the Bitcoin world is currently in a massive state of change, mostly towards widespread acceptance. And several US Banks are next up on the list of major companies who are starting to warm up to the idea of cryptocurrency.
A Program Is Created
This announcement of US banks allowing customers to hold Bitcoin in their current accounts comes as a result of a partnership between Fidelity National Information Services (FIS) and the New York Investment Group. They have jointly created a program to allow bank accounts to hold cryptocurrencies, and subsequently, over 100 banks have joined the program. However, it needs to be noted that most of these banks are in fact smaller banks, and not big-name giants.
This is probably because with smaller banks, it's an easier process to implement, and it's not hard to train your employees to deal with these sorts of accounts. But when it comes to the bigger banks, this would be much more difficult of an adjustment. This doesn't mean it won't happen for bigger banks though, as the head of The New York Investment Group, Patrick Sells, did state in an interview that they were currently speaking with some larger banks that were in fact interested in the program.
What The Program Will Do
Don't get too excited just yet. The program hasn't officially been explained yet, but in the interview with Patrick Sells, he stated that it would be similar to how PayPal added cryptocurrency to its platform. Basically, banks would add a software portion to their platforms where users could buy, sell, invest, and trade in cryptocurrencies. The bank would also offer some sort of software wallet for the individual to use for making these trades.
But all of this would be overseen by the FIS, meaning they would create the software and handle all the trades and wallets, banks would simply be provided a way to integrate this software into their already existing systems. The program also has plans to eventually expand to allow bank users to spend cryptocurrency using their debit and credit cards—which would also offer the users nice cryptocurrency rewards like most current credit card programs do with dollars and purchase erasers. They even want to add a cryptocurrency savings account which would be FDIC insured, while also offering interest payments, but this update is probably a long way off because they haven't yet cleared this with the US government and related regulations.
Why Would Banks Go For A Program Like This?
You may be wondering why banks, especially the larger ones, would even be interested in offering cryptocurrency investment services. And the answer is easy, money. Starting with the recent cryptocurrency boom, people have begun to move money out of their savings accounts and bank provided investments and into cryptocurrency instead. And with this shift, the banks have experienced a loss of revenue, which they don't like. Yan Zhao, the president of the New York Group, even goes as far to say that banks are watching large portions of their usual investment income going to Coinbase and Kraken, so they are joining the program in order to become the Coinbase for their customers.
And it isn't just large investment portfolios which are moving over to the cryptocurrency world. Previously, a number of investment assets were simply off limits to every day Americans, leaving people to prefer instead to keep money in a bank sponsored savings account. Bitcoin, on the other hand, can be purchased by anyone and everyone in amounts as low as $1, so people who previously couldn't invest have now seen how attractive it is even to move the smallest savings accounts over to the cryptocurrency realm.
And even though the big banks haven't signed up for this program yet, they are under immense pressure, for the same reasons above, to add cryptocurrency to their offerings. And this program really is one of the easier ways to do it, because the infrastructure would already be there, it would just need to be integrated into the banks systems.
Is This A Good Idea?
So, is banks integrating cryptocurrency a good idea? Yes and no. It's a good idea because having every day banks offering accounts which can hold and spend cryptocurrency is great for the adaptation of the technology as a widespread method of payment. In fact this is probably just a small stepping stone towards cryptocurrency being accepted by the majority of retailers.
Well then, what's the problem? The entire point of creating cryptocurrency was to create a currency which wasn't controlled by the government, but rather the people. And by putting cryptocurrencies in their banks, people are giving the power over their decentralized money back to the people cryptocurrency was invented to take it from.
Thus, it's highly likely that hard core believers of cryptocurrency will not be putting their coins in a bank account, rather they will keep their money in the hardware wallet they've controlled for years. But people who struggle with the concept of cryptocurrency and knowing how and where to buy it, well, they will probably benefit from being able to have their local banker explain it to them and hold on to their coins for them. And the banks? You can guarantee they will love being able to control more of your money and report all of your earnings back to the US government for tax purposes.
Bitcoin adoption | Bitcoin banks | Bitcoin news | Bitcoin regulation | Bitcoin usa | Crypto banks | Cryptocurrency banks