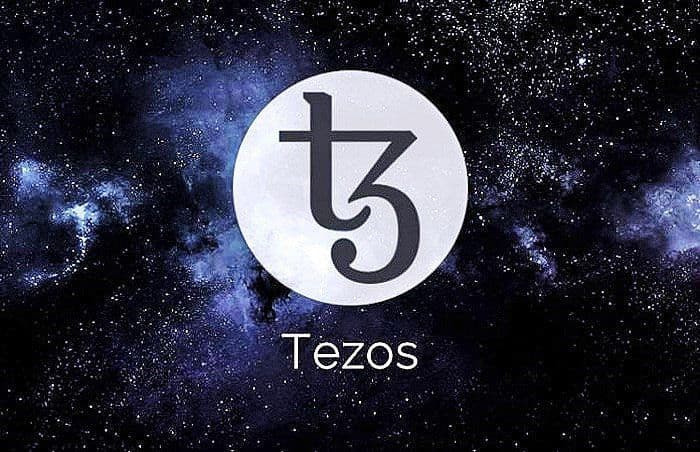 What Is Tezos (XTZ) And It's Plan Going Into 2021?
Although 2020 has been a rough year for a number of businesses, it's actually been a great year for cryptocurrencies. This year has seen the rise of a number of new tokens, as well as an improvement to a number of existing ones. And one of the most notable coins of this year, in terms of growth, is one known as Tezos.
What Is Tezos?
Tezos is a decentralized blockchain platform used for the creation of dapps, most similar to Ethereum. Like Ethereum 2.0, Tezos is built on a proof of stake mechanism which eliminates the need for miners in the production of new coins. But unlike Ethereum, Tezos is unique in that it is built on a democracy type platform, which means it lets users decide where the platform will go next. So, if a user wishes to upgrade the Tezos software, they simply create the update, and attach a price tag to it. If the update is accepted via a voting system on the Tezos blockchain, in which all users get to vote, the price will be paid to the user and the update will be uploaded. It's that simple.
The cool thing about this is that the Tezos system likely won't have to undergo massive upgrades which render part of their system unusable (such as in Ethereum 2.0) nor will there ever be a hard fork which results in a competing currency (like Ethereum Classic). This is because when updates resulting in a fork happen on most blockchains, it's usually because of a disagreement among the individuals in the owning company. Since the Tezos Foundation has basically stepped back and said users will be responsible for any updates to the system, this eliminates any disagreements within the company.
Tezos is powered by a cryptocurrency known as XTZ (just like ETH on the Ethereum platform) and is generally referred to as a "tez" or "tezzies." Because of the proof of stake mechanism employed, the process of creating new Tezos is referred to as "baking" instead of mining. Anyone who uses the Tezos system can stake the baking of new coins with their tokens, they just must have a minimum balance of 10,000 XTZ. If a user has the minimum amount, but doesn't actually want to stake, they can simply delegate another user to stake for them.
Another unique thing about Tezos, is it is coded in a unique language known as Michelson, which was created by the Tezos foundation to facilitate a formal verification process. This form of verification uses math to identify logical problems to deploy solutions which ultimately functions to lower the number of bugs in the Tezos system and offers a higher level of security for users.
Tezos History and Scandal
Tezos was first outlined in a whitepaper written by founder Arthur Breitman in August 2014. He later involved his wife in the project, as well as brought on Johan Gevers as acting president of Tezos Foundation. The company held their ICO in 2017, and made history when they raised over $232 million. Much of this was thanks to billionaire investor Tim Draper who has always been an avid supporter of the project. The Tezos foundation is based in Switzerland, with Breitman and his wife overseeing the San Francisco office.
Unfortunately, Tezos history is riddled with scandals. During the ICO, it was insinuated the project would be launched in the same year. However, it was found in 2017 and early 2018 that acting president Gevers was using funds raised in the ICO for personal purchases instead of focusing on launching the product. This resulted in a lawsuit, and Gevers eventually stepped down in February 2018. A second resulting lawsuit lasted for a number of years and was in fact only just resolved in August 2020. Tezos Foundation responded to the resolution of the lawsuit by saying they are happy that they can now focus on the improvement of their platform.
Since its delayed launch in 2018, the Tezos blockchain as accepted four major updates known as Athens, Babylon, Carthage, and Delphi. All of these were small updates which fixed bugs and increased the functionality of the system as a whole.
What Can Tezos Be Used For?
There are a number of reasons to purchase Tezos, mostly if you want to use the system to build a dapp or if you want to become involved in the baking process. You can also purchase Tezos if you simply want to be invested in the technology. Just be aware that investing in cryptocurrencies can be extremely risky and you should discuss your decision with someone you trust before executing it.
Where to Buy and Store Tezos
In order to purchase and hold Tezos, you must have a compatible wallet. And this can be a bit tricky because unlike most cryptocurrencies, Tezos doesn't have its own specific wallet. For hardware wallet lovers, Tezos is compatible with both Ledger and Trezor. If you want a software wallet, currently Tezos is most compatible with TezBox and Atomic Wallet. Tezos can be purchased on a number of cryptocurrency exchanges, most notably Bitfinex, Kraken, and HitBTC. If you decide to use an exchange like HitBTC, note that you will first need Ethereum or Bitcoin to exchange for your Tezos.
Tezos Future
If this had been written back in 2017, it would seem that Tezos would have a bright future in the cryptocurrency world, however after all the setbacks experienced, the same thing can no longer be said.
When Tezos first pitched their idea, Ethereum was still a slow blockchain based on mining, but now that is in the process of upgrading to staking, this takes away one of the major draws to use Tezos over Ethereum. Another issue with the Tezos system, is while updates via vote and user sound great in theory, it could be quite difficult to implement these quickly. For example, a user would have to notice an issue and then have the time to create the code to solve it. Then they would need to upload it and hope it gets accepted by users. Because of this manner of fixing bugs, a number of experienced coders are not likely to attempt them as there is no guarantee they will be paid. Of course, Tezos Foundation likely has a number of their own coders looking for bugs, but this takes back a tiny bit of the draw for using the Tezos system, because it's likely the company is still working in the background on the blockchain. These updates can't be rushed past the voting system of course, but it's likely they could sneak in a higher price tag which would be approved.
Overall, Tezos has worked diligently towards overcoming their bad press to become a notable rival to the Ethereum blockchain. They have also gone boldy where no blockchain has gone before by offering opportunities for users to code their own updates and find bugs. Regardless, it may be too little too late, and it is unlikely that Tezos will ever truly overtake the popularity of Ethereum 2.0.
Proof of stake | Smart contract | Tezos | Tezos bakery | Tezos staking | Tezos xtz