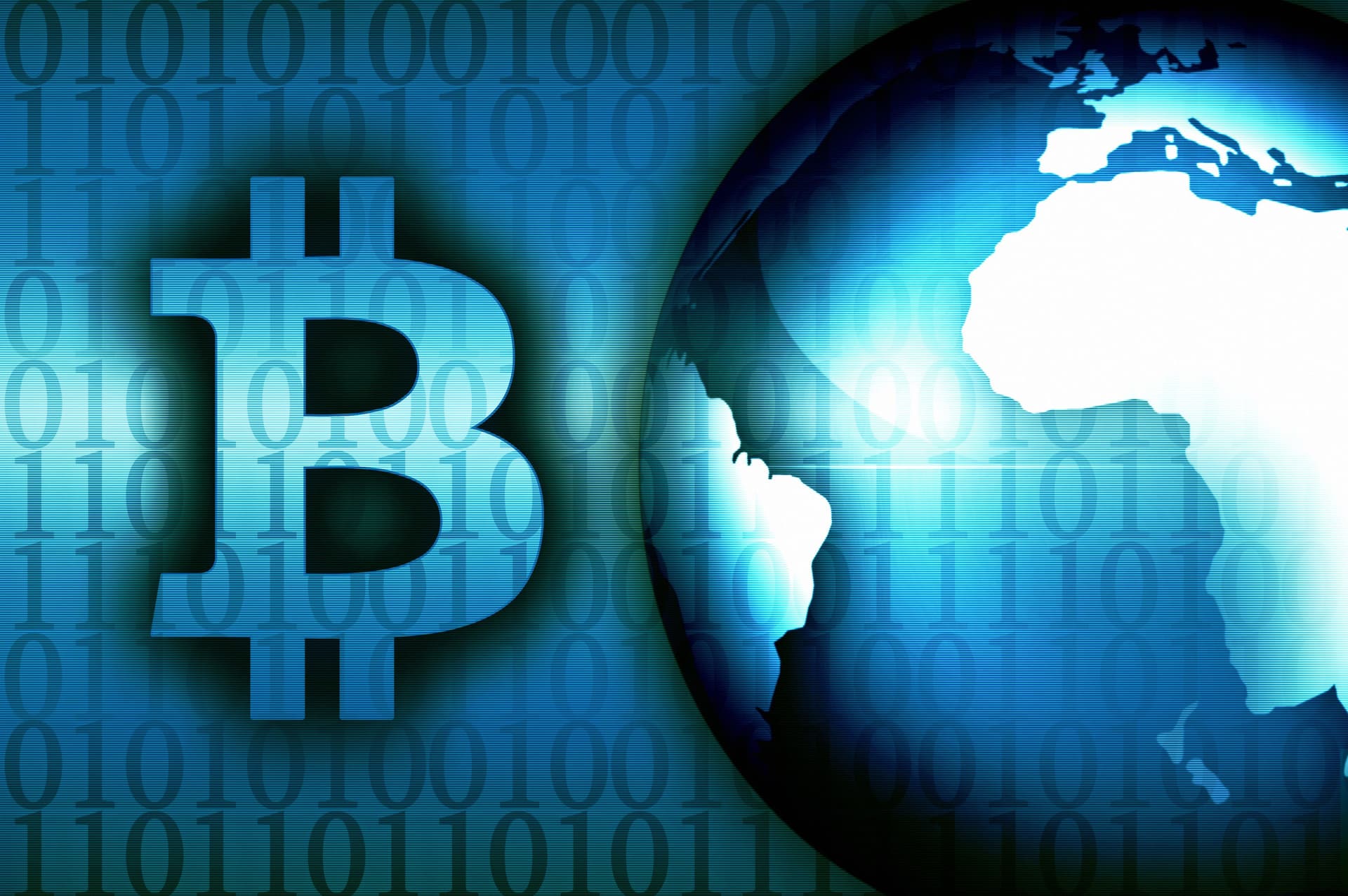 April Report: Cryptocurrency Highs and Lows
April is kicking off springtime in the crypto world as markets recover from the winter rollercoaster that left many new investors holding losses. Cryptocurrency prices saw a lot more stability in March and built up some momentum for a run higher in April.
Maybe it has something to do with tax season, but investors are starting to come back to the cryptocurrency sector, and some of the major blockchain projects are enjoying the price bump. The overall market cap has recovered from last month, and over $100 billion has moved back into the crypto markets in April.
However, there might be more money waiting to get into cryptocurrency. Institutional investors are still eager to get more clarity from regulators as the year progresses. There's plenty of people chomping at the bit to invest in crypto once the guidance is clear and legislation is established.
Bitcoin: Bitcoin bounced back from a weak first quarter where it started the month back below the $7k threshold, trading at $6,800 on April Fool's Day. With the market cap turning around in April, Bitcoin has jumped 35 percent throughout the month and sits at a more respectable mark around $9,200.
Ethereum: Ethereum was hit particularly hard during the first quarter, as the entire cryptocurrency market struggled. But along with the rest of the market, Ethereum is up considerably this month, gaining 70 percent since April 1. The second major cryptocurrency saw its price rise from $396 to around $670 by month's end.
Ripple: Ripple was another big winner during April, gaining back a lot of what it lost during the month of March. XRP started the month on a downtrend, trading at 51 cents, but its move higher finds itself around the 85 cent mark as the month comes to a close.
*Prices for cryptocurrencies are found using the chart function from CoinDesk.


Domestic News
Bill 838 is making its way through the California legislative process, which if passed would legally recognize blockchain-based tokenized securities. At the moment, Delaware and Wyoming are the only other states to allow stocks or company ownership data to be stored on the blockchain. Under the current version of the bill, the state legislation would allow:
"records administered by or on behalf of the corporation in which the names of all of the corporation's stockholders of record, the address and number of shares registered in the name of each of those stockholders, and all issuances and transfers of stock of the corporation to be recorded and kept on or by means of blockchain technology or one or more distributed electronic networks."
The U.S. Department of Justice has now filed fraud charges against three co-founders of cryptocurrency startup Centra, which was heavily promoted by popular boxer Floyd Mayweather Jr. Co-founders Ray Trapani, Sohrab Sharma, and Robert Farkas have all been charged with making false claims about their product and about relationships they had with credible financial institutions. The cryptocurrency-backed credit card highly touted their relationships with Visa and Mastercard, but suspicion was raised after those claims and caught the attention of U.S. regulators. The SEC has filed separate charges against all three co-founders as well.


New York State Attorney General Eric T. Schneiderman has sent letters and questionnaires to thirteen cryptocurrency exchanges as a part of his fact-finding inquiry into their policies and practices about cryptocurrency trading. Crypto exchanges receiving the letter include Coinbase, Bittrex, Binance, Gemini, bitFlyer USA, Bitstamp USA, Bitfinex, Huobi, Kraken, Circle Internet Financial Limited (Poloniex), Tidex, Gate.io, and itBit.
Some participants like Gemini's CEO Tyler Winklevoss applaud the Attorney General's initiative about understanding crypto exchanges and wanting adequate regulation. On the other hand, others, like Kraken's CEO Jesse Powell have fired back and refused to play ball with the New York Attorney General. In either case, this represents another example of regulators trying to understand the cryptocurrency space and what the best route forward is for regulation.


After a month of keeping the secret, the mysterious Verge partner turns out to be adult entertainment giant Pornhub. Internal testing of the payment system has completed without issue and users of Pornhub can pay on their website using Verge cryptocurrency. Verge had previously raised $3 million that will go towards integrating their blockchain into the Pornhub payment system. Pornhub is excited about the partnership as well, as VP Corey Price notes,
"Here at Pornhub, we're all about convenience and security, which makes cryptocurrency an attractive form of payment for us. We've been looking at crypto for quite some time and, while overall adoption is relatively low, we think it has gained enough steam for us to penetrate the market."


Global News


Bitcoininfo.ru was blocked in 2016 by a district court in St. Petersburg under the claims that cryptocurrencies are a means of virtual payment and transaction, which makes providing related information through their website illegal due to undermining the status of the country's national currency. However, the Supreme Court of Russia has advised the court to consider an appeal in a case against the banned crypto website. The appeal might look promising, as the same court previously reviewed an appeal in February, in which it overturned the decision to block 40 cryptocurrency sites.


Coinone, the third largest crypto exchange in South Korea, has announced its intentions to launch an exchange in Indonesia to support Bitcoin, Bitcoin Cash, Ethereum, Ethereum Classic, Litecoin, and Quantum. Coinone is also ranked 27th globally among crypto exchanges with $49 million in daily trade volume. The choice to launch in Indonesia was made due to the country's high potential growth in the Fintech markets. However, Indonesia doesn't have a friendly crypto regulatory landscape. Earlier in the year, the country's central bank issued a warning for citizens about trading cryptos and have stated that they don't recognize Bitcoin as a legal form of payment.
Last September, after the Chinese government banned its citizens from participating in initial coin offerings (ICOs) and trading on domestic cryptocurrency exchanges, innovation to circumvent the restrictions has been taking form. Daniel Wang has been able to continue his project despite the Chinese ban and is launching a project called Loopring to serve as a decentralized exchange.
A decentralized exchange is an exchange that doesn't hold investor assets on their platform. Rather, the assets and transactions are stored on a public blockchain where everyone can view the transactions. Smart contracts are regulated to match and align orders, so that once an order matches then the parties in the transaction release the cryptocurrency to each other. While others are using VPNs in China to use their exchanges from servers abroad, this poses another alternative to be able to trade cryptocurrency.


The Australian Transactions and Reporting Analysis Centre (AUSTRAC) has publicly notified cryptocurrency businesses in Australia of their obligation to meet anti-money laundering and counter-terrorism financing requirements. The requirements for Australian crypto companies include:
Adopting and maintaining an AML/CTF program to identify, mitigate and manage money laundering and terrorism financing risks

Identifying and verifying the identities of their customers

Reporting to AUSTRAC suspicious matters, and transactions involving physical currency of $10,000 or more

Keeping certain records for seven years.
April 2018 | Bitcoin 2018 | Bitcoin news | Bitcoin price | Cryptocurrency | Cryptocurrency news | Monthly report | Recap