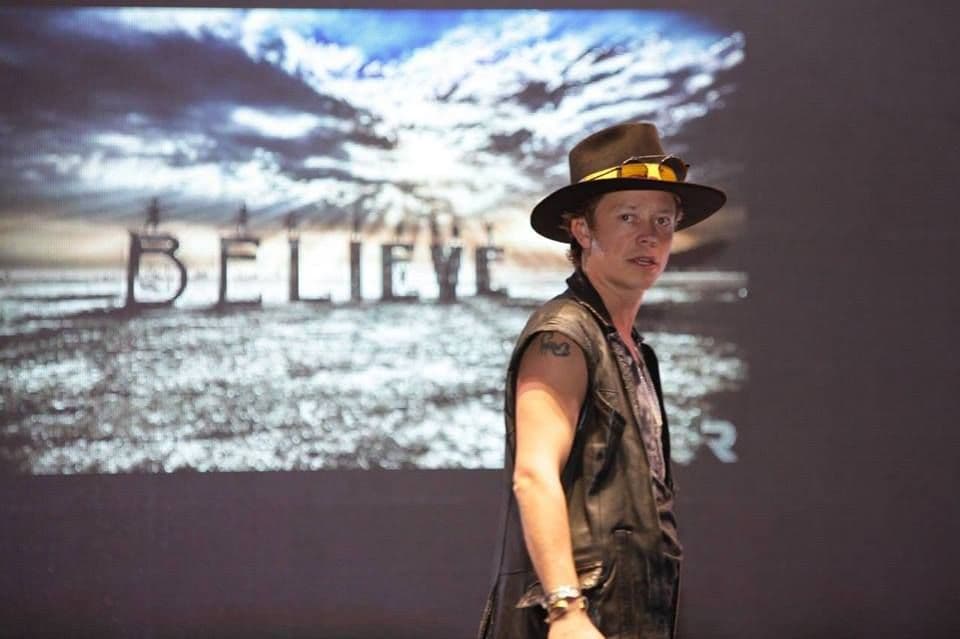 Brock Pierce: Why You Should Know This Influencer
Social media has opened the door for a new wave of influencers to emerge that attract thousands or even millions of followers. Some social media influencers have even gathered a cult-like following. Nowhere does that seem truer these days than the cryptocurrency space.
Cryptocurrency influencers have popped up out of the woodworks over the past few years as Bitcoin has jumped into mainstream popularity. Without a defined structure in place for the crypto space, new investors turn to social influencers for knowledge, wisdom, and advice about blockchain and which cryptos to buy.
This has led people to flood Twitter and YouTube with crypto advice and guidance, hoping to build a following around their cryptocurrency content. One prominent influencer to be aware of in the crypto community is Brock Pierce, who was elected Director of the Bitcoin Foundation in May 2014.
Many people interested in the cryptocurrency market have probably heard the name Brock Pierce thrown around in the blockchain community. Others probably saw him negatively mentioned on John Oliver's Last Week Tonight. But who is this influencer, why is he important to the crypto space, and why do you need to know about him?


Who is Brock Pierce?
Pierce kicked off his career early as a child actor, appearing in commercials during his toddler years. His first major movie role was playing Gordon Bombay in The Mighty Ducks and in the sequel D2: The Mighty Ducks. Later, he starred in First Kid playing Luke Davenport. Pierce also held small roles in Little Big Leagues, Ripper Man, Problem Child 3, Three Wishes, and Earth Minus Zero.
Pierce moved from acting to producing when he teamed up with two others and started Digital Entertainment Network (DEN) and produced its first show Chad's World. But that quickly went south when sexual allegations were made against Pierce and his partners, Marc Collins-Rector and Chad Shackley. The three fled the country before being extradited by Spanish police. Pierce was never charged in the sexual misconduct cases, but Collins-Rector was convicted on multiple accounts of child misconduct.
Despite the murky past, Pierce joined forces with Bart and Brad Stephens to start Blockchain Capital in 2013 after being introduced to Bitcoin and blockchain technology. Shortly after, Pierce was made Director at the Bitcoin Foundation in 2014.
Pierce is now famous for his wealth in the digital currency space, which stems from the Blockchain Capital project launching an Initial Coin Offering (ICO) in June 2017 called EOS. The ICO was marketed through Block.one, which is a blockchain startup incubator that Pierce was involved in and is releasing the EOS software. The EOS ICO was a huge success throughout 2017, raising $700 million and ending the year as the biggest ICO raise.
Earlier in February, Forbes named Pierce one of the top 20 wealthiest people in cryptocurrency, estimating his net worth between $700 million and $1.1 billion. He has since resigned from his role at EOS and is focusing on building a cryptocurrency in Puerto Rico.


Pierce's flair
Some people question Pierce because of his past with DEN. But he's brought about a new flair to the crypto communities that goes far beyond the typical combination of suits and t-shirts that represent the financial and technical worlds jumping into blockchain and cryptocurrency. Pierce is an outspoken advocate of Burning Man, and has brought that culture to the crypto community, and furthermore into Puerto Rico.
At the recent blockchain conferences sprouting up in Puerto Rico in March, Pierce was often seen wearing indie-style clothing with loose, baggy pants, long cut-off vests, notable necklaces, jewelry, and wide-brimmed hats you'd expect to see at Coachella or Burning Man.
Pierce often speaks about blockchain and cryptocurrency as a saving grace for the world and promotes a tokenized society that incentivizes all of our actions with cryptocurrency or virtual currency.


What's Pierce doing in Puerto Rico?
Pierce moved to Puerto Rico over the winter during the crypto boom due to the changes in tax laws last summer. Acts 20 and 22 were changed to allow for 4% corporate taxes and 0% personal income taxes for residents and citizens of the island. This new tax structure has been attracting many new crypto millionaires and people who have become wealthy through cryptocurrency.
However, Pierce is bringing the Burning Man flair over to Puerto Rico and building what is being called Puertopia, which is set to become a growing community of crypto enthusiasts on the island. After being told that Puertopia translates to 'eternal boy playground,' the name for the island-based crypto community was changed to 'Sol.'
The goal of the community is to create a utopian society based on crypto and virtual currency. The idea is to show the rest of the world what a future could look like with transactions and contracts stored on the blockchain using virtual currency or tokens.
After Hurricane Maria left the island devastated and many without electricity, the government made changes to attract new wealth and help rebuild the island. With cryptocurrency prices soaring towards the end of last year, it was the perfect storm (pardon the pun) for this type of community to develop in Puerto Rico.
Pierce and his crew have spent time looking for the perfect land and property to establish their crypto community where they could maintain their airports and docks for transportation to and from the island. For the moment, they are living in an old hotel and museum in the old city of San Juan, calling their dwelling the Monastery.
The local government in Puerto Rico is encouraging the cryptocurrency businesses to relocate to the island and be a part of the rebuilding movement. Pierce's team says they are close to getting permission to have a cryptocurrency bank on the island.


His impact
The crypto movement in Puerto Rico is also questioned, as some people think there's crypto greed on the island and say that businesses, communities, and individuals are simply there for the tax breaks and won't help the island.
Again, that might be true. There is plenty of incentive for wealthy crypto folk to relocate to Puerto Rico and enjoy their tax rules. On the other hand, Pierce and his team have made efforts to work with local government and provide aid to the communities on the island who are still desperately recovering from the hurricane. Pierce recently took a team to install innovative solar panels on a hospital struggling to keep its electricity consistently working.
However, it remains to be seen what kind of impact this new cryptocurrency community will have on the island, and if they will be able to create local jobs for Puerto Ricans. For now, we see a movement rising up based on what seems like a sci-fi themed crypto-based society. It should be more than interesting to see how this utopia progresses and how a truly tokenized society functions.
Altcoins | Bitcoin influencer | Blockchain technology | Brock pierce | Crypto | Cryptocurrency | Eos | Puerto rico