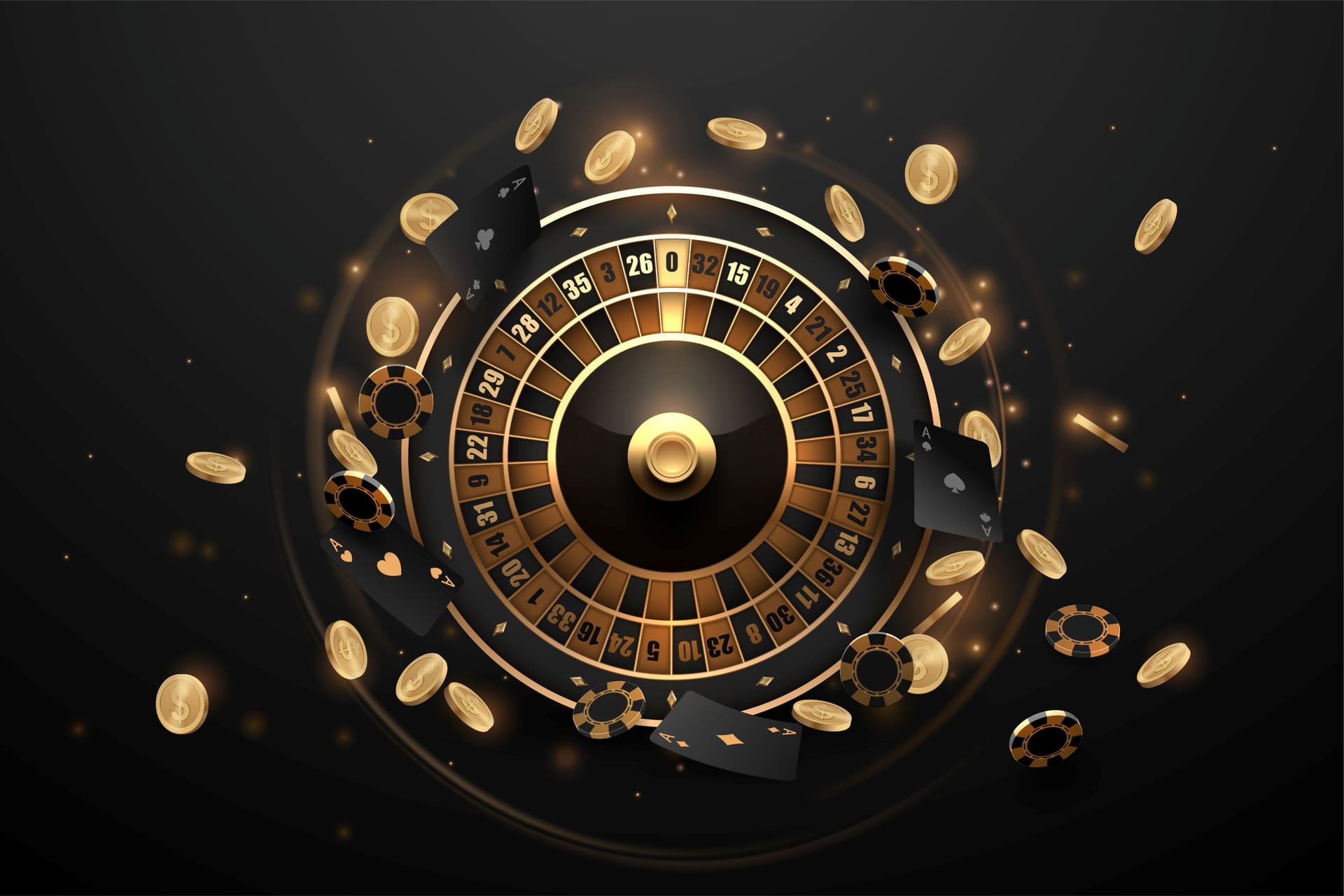 Biggest Online Roulette Wins In History
Biggest Online Roulette Wins In History
Online roulette is a popular game of chance that has been enjoyed by players around the world for many years. It is a game that can be enjoyed by people of all ages and skill levels and offers the potential for big payouts. In this article, we will explore some of the biggest online roulette wins in history and what made them possible.
Biggest known roulette wins in history
Note that there are no major differences between online and land-based roulette games. Unlike in-person games, though, online casino players often hide their identities by picking user names, making it challenging to gather personal details. Such action protects them from potential cyber and physical security issues, especially if they win major prizes.
As far as online casinos are concerned, only Canadian rapper Drake was transparent enough to record his roulette gaming sessions. Before Twitch implemented its gambling ban, many big roulette wins were broadcast online via stream. Rapper Drake has had multiple big wins betting on roulette, all on live stream playing on the casino Stake.com, with some individual wins as high as $25 million.
Let's see who accompanies him on the list of major roulette wins in history:
Drake (July 2022)
Winning amount: USD$25 million
Name of Casino: Stake Online Casino
He bet on numbers 10, 11, 12, and 14 several times, winning and losing many times, and his final winnings dipped to just USD$1,879. Still, the USD$25 million he had at one point is enough to win a place in roulette-winning history.
Pedro Grendene Bartelle (2017)
Winning amount: USD$3.5 million
Name of Casino: Hotel Conrad, Punta del Este, Uruguay
This entrepreneur bet USD$35,000 on number 32 and won USD$3.5 million. During the game, he gambled mostly on the third dozen, covering the numbers 25 to 36.
Sir Philip Green (2004)
Winning amount: GBP£2 million
Name of Casino: Les Ambassadeurs, Mayfair, London
This billionaire was said to have used a combination of even money and straight bets like Bartelle. He was allegedly a frequent roulette player and collected another GBP£1 million after his iconic GBP£2 million win.
Charles Wells (1891)
Winning amount: FRF₣2 million
Name of Casino: Monte Carlo Casino Resort, Monaco
This roulette player is one of the luckiest players of all time. He reportedly used the Martingale system, which entails doubling a bet after a loss and keeping it the same after a win.
Mike Ashley (2008)
Winning amount: GBP£1.3 million
Name of Casino: Fifty Casino, Mayfair, London
This businessman wagered GBP£480,000 on a complete bet on number 17 and got lucky. Ashley was known for his large bets on roulette and was said to have won his massive payout in 15 minutes.
Chris Boyd (1994)
Winning amount: USD$440,000
Name of Casino: Binion's Horseshoe Club, Las Vegas, USA
This former computer wiz convinced the casino to lift their betting limit and wagered his entire life savings worth USD$220,000. Stories also indicate that the casino accommodated another request and turned an American roulette wheel into a European roulette wheel by covering the 00 pocket. Boyd placed everything on 7 red and won, doubling his money.
Joseph Jagger (1873)
Winning amount: USD$375,000
Name of Casino: Casino Monte Carlo, Monaco
Unlike online games, roulettes used in land-based casinos are subject to wear and tear, dramatically impacting the outcomes. Before Wells came to Monaco to collect millions of payouts, textile entrepreneur Joseph Jagger had been working with wheels and realized their flaws. He exploited a mechanically faulty roulette wheel and went on to win by studying the patterns of winning numbers for weeks and correctly predicting the results.
Ashley Revell (2004)
Winning amount: USD$270,000
Name of Casino: Plaza Hotel and Casino, Las Vegas
Like Boyd, this risk-taker sold all his properties and wagered all of the proceeds worth USD$ 135,000 on the number 7 red slot. It paid off and was doubled, earning him USD$270,000, which he used to build a poker site, which, like video poker, slots, and roulette, are a few of the most popular online games.
Other notable roulette winners
Joseph Jagger wasn't the only one who successfully predicted the winning patterns of offline roulette wheels. In the '60s, medical professor Dr. Richard Jarecki had a five-year winning streak that saw him collecting USD$8 million in total winnings after studying the roulette wheel design flaws and exploiting this weakness.
Spanish Gonzalo Garcia-Pelayo, known as the King of the roulette wheel, studied the wheel in Casino Gran Madrid since 1989 and created a system to determine the outcomes. He allegedly amassed over GBP£1.6 million from casinos worldwide with his children's help.
The online roulette sector's present and future
Since the pandemic, players have favored online roulette games over traditional ones for convenience and easy access.
The global online gambling market, with online roulette games as one of its subsectors, was valued at USD$63.53 billion in 2022. Because of increasing demand, easier access, and changes in regulations, it's expected to grow at 11.7% cumulatively between 2023 and 2030.
As such, gaming companies constantly introduce innovations that change how this 17th-century game is played. Here are some trends that make online roulettes better than ever:
Live video streaming: Live video streaming company Twitch has 2.6 million concurrent viewers daily, making roulette games more exciting and interactive for players.

Artificial intelligence: AI technology is used across all industries, including the online gaming sector. With it, players can enjoy more personalized service, enhance their gameplay, and experience an unmatched gaming experience.

Augmented reality: AR has enabled game developers to mimic physical casinos, allowing players to experience roulette games as they would if they were inside it. In some cases, AR-generated environments provide a more exciting experience.

Crypto roulette: Cryptocurrency has invaded the roulette gaming industry. Instead of paying fiat currency, players are required to open a crypto wallet or account before they can start playing.
The integration of crypto in online roulette games is expected to drive more innovations and dramatically pull the stakes higher. Crypto gaming provides online players many benefits, including enhanced security, anonymity, and decentralized transactions. This will draw in more players and investors, translating to higher prizes.
How roulette players can win big in online roulette
Online games like roulette rely on random number generators (RNG), which use algorithms to produce different numbers at every spin. It's difficult to beat or guess the outcomes because it doesn't generate patterns or sequences, making it hard to predict. So, it's safe to say that luck was really on Drake's side when he won his total high-stakes roulette payout.
Conversely, most of the players who made it on the list above were in-house players and used particular techniques and strategies mixed with luck to collect their massive roulette pots.
Here are some tips if you want to start playing online roulette:
Understand the game
There are three primary roulette versions: American, French, and European. However, the winning condition remains the same. Place your bets once the ball starts spinning and wish that you're lucky enough to have the ball land on your chosen combination.
Roulette may look simple, but numerous betting opportunities offer varied payouts and odds. It pays to study the betting odds for roulette and know the game's mechanics before betting and spinning the wheel.
Get to know the basic roulette strategies
After knowing the rules, it pays to study the different roulette strategies to back up your gameplay. According to casinolifemagazine.com, Martingale is one of the most successful roulette strategies and offers a 50% winning chance. There are also Reverse Martingale and D' Alembert, Fibonacci, and Paroli's betting methods to guide you on where to put your wagers for significant payouts. Online roulette games have help and demo sections where you can practice and improve your strategies.
As mentioned above, Charles Wells used the Martingale system, while Sir Philip Green relied on even money and straight bets, like the rest of the top players. Bartelle focused on the third dozen to win the largest prize he'd gotten in his life.
Choose the right online casino platform
Before signing up and punting, ensure that your chosen platform has the appropriate licenses and permits. The game service provider should be reachable and responsive in all possible contact points like phone, online chat, and email.
Besides knowing what you're doing, you must be brave enough to consider high-stakes betting to get massive payouts like the ones above. However, always play responsibly and stick to a budget.
Conclusion
This article serves as a comprehensive resource for understanding the potential for big wins at online roulette and how to increase your chances of winning. By following the tips and strategies outlined in this article, players can improve their chances of success and make informed decisions when playing online roulette.
Online roulette | Betting on roulette | Roulette wins | Roulette