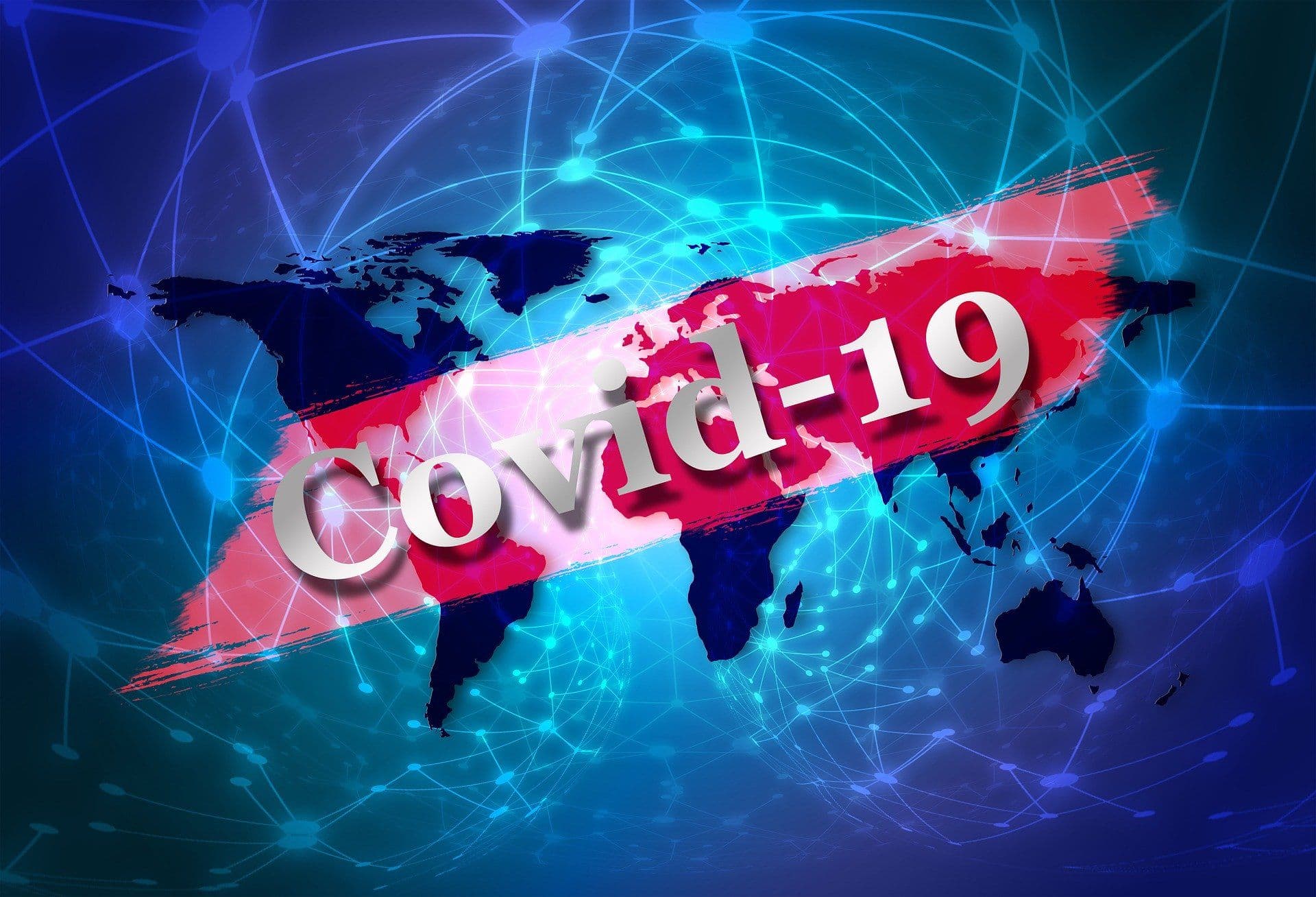 Bitcoin and Coronavirus UPDATE March 19th, 2020
Last week, in the article Bitcoin and Coronavirus, I highlighted the fact that although the traditional stock market was experiencing a massive crash, Bitcoin appeared to be rising as people began to consider putting their money in alternate places. However, in this day and age of technology, circumstances are changing rapidly, so quickly in fact, that by the time you finish reading this article it may not even be valid anymore.
Coronavirus Spread
Coronavirus has been spreading at an unprecedented rate infecting almost every US state and territory, not only that, but it is now present in most countries worldwide. As this spread continues, the stock market continues to crash as supply chains and factories are shut down. Airline and tourism-based stocks plummet to the near bottom as people avoid all non-essential travel. Earlier this week, Bitcoin and other cryptocurrencies began to follow this trend, crashing nearly fifty percent in a single day, leaving everyone to speculate, where is the safest place to keep your money?
Now as scary as this sounds, don't start to make a run on the banks, as this could only make matters worse. Although everything is crashing, it's actually a decent time to buy in, and a bad time to sell. This is because a lot of the measures imposed on citizens are temporary. In fact, look at the stats from the Coronavirus outbreak in China, within three months of beginning quarantine measures, they have no new cases and the spread is under control. If we follow the measures used by China, it's likely we will see the same results. This is where things get difficult though, as China is a communist society, so ordering people to not leave their homes is quite easy. Here in the United States (or European Union) it's quite a different story. You can ask people to remain home and abstain from social gatherings, but you cannot force them to do so. Only time will tell how this impacts the country as we try and contain this virus.
Bitcoin
What does this mean for Bitcoin? Well, Coronavirus is a virus, that means that each citizen can only get it once. And once they have it, they cannot get it again. This is good, because it means we will probably not have to deal with a spread of this proportion of this virus in the future. Which leads to the concept that this situation we are currently facing is a temporary and once the market does begin to bounce back, so, presumably, will Bitcoin.
This doesn't mean there won't be a further crash before it begins to climb however, Bitcoin is a risky investment no matter when you choose to buy in. Most serious investors however, are choosing this as a good time to buy into the market. Michael Novogratz, the chief executive of a cryptocurrency hedge fund known as Galaxy Digital, truly believes that bitcoin will continue to climb until the value of a single coin reaches six digits. So maybe it is time to consider your next cryptocurrency investment.
If you're unfamiliar with investing in cryptocurrencies, definitely do a little research before you buy in. A great place to get some free information is MintDice. MintDice is an online cryptocurrency casino that also allows players to become investors in the house bankroll. Because they have this option, they also offer lots of free resources for first time investors to consider. To find this information, go on over to their website, and click 'free guides' then in the drop-down menu, select 'investing.' The screen should load, then simply input your name and email address and free information regarding investing in cryptocurrencies will be sent to your email.
The Future
Despite all of this doom and gloom currently covering all major media news outlets, there is some positivity to mention. Human beings have historically been extremely resilient, surviving diseases such as the Spanish Flu, Smallpox, and Bubonic Plague, and eventually, this outbreak will simply be another chapter in the history books. Many of the travel and restaurant bans have already been given a tentative end date, with provisions to lift them early if the spread of the virus begins to slow or halt. It will take a while for supply chains to start back up again and for life to return to normal, but it most certainly will. Just look at previous outbreaks of other coronaviruses such as H1N1 and SARS. It's important to keep up to date with the most current news, which can be done with a simply google search these days. Make sure you vet the currency and sources of your websites to ensure you're getting correct information.
In the Meantime
You're probably wondering what you're supposed to do while the world is at a standstill. Even though restaurants and shows are closed, there's still Netflix, Hulu, and (for now) Uber Eats. If you find watching the same reruns for the third time exhausting, maybe it might be time to either increase, or begin to amass knowledge about cryptocurrencies. If you're already an owner of Bitcoin, check out MintDice.com for some entertainment. Even if you aren't a current Bitcoin owner, the website offers a fountain where you can receive a small amount of Bitcoin to play for free. They have lots of awesome games such as Bit.Rocket, Plinko, and dice. If you get really lonely, they even have a chat feature where you can discuss with other players.
If gambling, or casino style games isn't your forte, check out Crypto Kitties. Crypto Kitties isn't as easy to get started on as you will need to buy a cryptocurrency known as Ethereum to play. (Check out Coinbase, a cryptocurrency exchange where you can use your bank account to purchase different currencies including Bitcoin and Ethereum). After you've gotten some Ethereum (Eth for short) head over to Crypto Kitties where you can purchase, raise, and trade adorable digital cats.
Neither of these suit your fancy? Then sure, watch Contagion for the sixth time, we don't judge. Regardless of what you decide to do, make sure you stay positive, and maybe check out those markets and buy some crypto. After all, who knows how high it may climb. Remember, always thoroughly vet any site before you make cryptocurrency purchases or investments. And keep in mind, investing is risky, and although people may make predictions on the market, no one truly knows what the future may hold.
Bitcoin corona | Bitcoin covid19 | Bitcoin news | Cryptocurrency covid19 | Cryptocurrency news