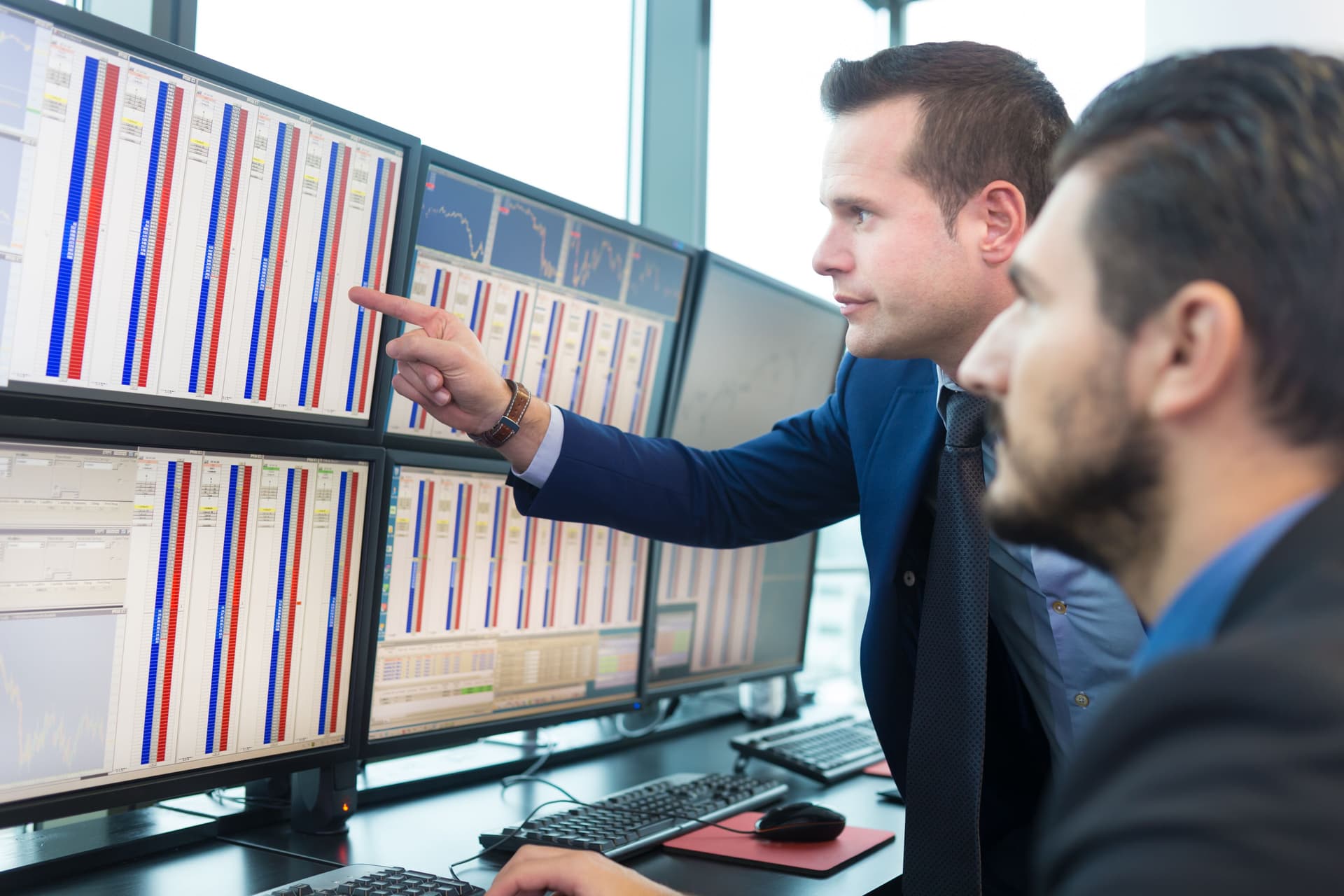 Comparing Exchanges: GDAX vs Coinbase
GDAX and Coinbase are two cryptocurrency exchanges that are popular among traders. Both exchanges are run by the same parent company, allowing for streamlined processes and the ability for the crypto exchanges to work together.
Many cryptocurrency traders are curious what the differences are between the two crypto exchanges, and which one is right for them. Each exchange promotes a variety of features and benefits for cryptocurrency traders. Coinbase took off last year, generating over $1 billion in revenue in 2017. Many crypto beginners look to Coinbase to make their first purchases of Bitcoin. But lots of traders use the GDAX platform and all it has to offer as well.
Here is some detail for you to compare and contrast these two exchanges and gauge which one might be a better fit for your cryptocurrency trading activities.
Primary Difference: GDAX vs. Coinbase
Coinbase and GDAX are two exchanges with unique interface and functionality while being operated by the same company. Their fundamental difference comes with their target market. Coinbase is streamlined, straightforward, and doesn't require a steep learning curve for newcomers to the cryptocurrency exchange. Its process of purchasing your first bit of digital currency is made easy with the capability to buy with funds straight from your bank account. GDAX is a bit more complicated in its interface design and exchange capabilities, making the platform the perfect next step for the advanced user in cryptocurrency exchange.
Sign Up Process
Since the same parent company owns both GDAX and Coinbase, the signup process is made very easy. You only have to sign up for a Coinbase account, and you are automatically set up with an account on GDAX as well. The focus of the signup process is primarily through the process of making a Coinbase account since you'll have both that account and a GDAX account once you're done. The information needed to sign up for a Coinbase account is straightforward; the process is similar to what you would find while signing up for an email account.
The information needed includes your full name, email address, a password for your account, the state you live in, and a successful answer to the reCAPTCHA question. After you fill in those bits of information in their sign up process, you will have both your Coinbase account and GDAX account ready to go.
User Interface
Both interfaces for Coinbase and GDAX are designed for their target user. Each platform offers very different experiences in using the services and exchange functionality. Coinbase is intended for the newcomer who has little to no knowledge or expertise in digital currency trading. Respectively so, its interface is streamlined, straightforward, and easy to use.
It's designed to make it as easy as possible to buy Bitcoin or a select few other cryptocurrencies using either your credit or debit card or your bank account. These attributes are what has contributed to the platforms growing user base as the popularity of cryptocurrency surges as well.
GDAX, being designed for the more intermediate to advanced cryptocurrency traders, has an interface designed to fit its target user just like Coinbase. With more functionality and advanced capabilities, GDAX can do Margin, Limit, and Stop orders allowing the user to trade with different strategies in mind.
Margin Orders

– Users can trade on margin with leverage between 2x and 3x. Depending on the crypto trading pair, this is a more risky strategy, but it also increases the upside for potential trading gains.

Limit Orders

–

Users can set a price limit that they want to purchase a particular cryptocurrency. An example of this would be, if you thought the price of Bitcoin was going to drop overnight, you could set a limit buy for a lower price, and if the price drops, GDAX will fulfill your order at the lower price.

Stop Orders

– These allow users to set stop losses. That means that if the price of your cryptocurrency holdings drops below a set worth, GDAX will automatically sell a specified amount of your cryptocurrency. Traders use this feature to minimize their losses when an asset falls in price.
Deposits & Withdrawals
Both of the deposit and withdrawal processes for Coinbase and GDAX are very similar. To make fiat deposits you can simply initiate bank transfers to fund your Coinbase or GDAX wallets.
On the other hand, if you want to purchase cryptocurrencies directly with fiat, you will need to link your bank account on Coinbase. The process to link your bank account is straightforward. Once verified by two small transactions, the exchange will charge and refund to your bank account. This establishes the link with your bank account.
Both exchanges have multiple options for withdrawing your cryptocurrency assets. On both platforms, users can transfer their cryptocurrency to crypto wallets at any time for a transfer fee. You can also exchange your currency into fiat, whether you want to do that in your Coinbase wallet, GDAX wallet or bank account. Coinbase also allows users to withdraw their cryptocurrency directly to Paypal. Users also have the option to purchase cryptocurrency with credit cards on Coinbase to make it a simple and streamlined process.
Fees
GDAX is one of the most popular cryptocurrency exchanges out there when it comes to fees, being that it is quite cheap to trade on GDAX. People tend to prefer using their exchange website. While fees can fluctuate on the exchange, they never get higher than .25% at any time throughout the day. That rate is better or competitive with the rates offered by many other exchanges.
While GDAX is praised for its amazing rates, Coinbase is known for its higher fees, due to the convenience that it offers. To purchase with a credit card on the exchange, you will be charged a 4% fee. Bank transactions will cost 1.5% each time you initiate one.
You can use these two exchange websites in unison to save on fees. When you create your Coinbase account, you will automatically be set up with an account on GDAX. To save on the fees that Coinbase will charge, you can put funds on your Coinbase account by using a bank deposit to your USD wallet.
After that go to GDAX and sign into your account. Visit the deposit screen, and you will see the option to fund your account using Coinbase. Take your funds from your Coinbase wallet and transfer them over to GDAX. From there you can purchase your required currency and pay the much nicer .25% GDAX fees instead of the heavy Coinbase rate.
Security Features
The level of security provided by both Coinbase and GDAX is high. This is why Coinbase is a pioneer in the cryptocurrency custodial services market, they have been at the forefront first with other companies to offer services through their "Coinbase Custody."
This is why Coinbase offers their super secure "vaults" to everyday users of the exchange, at the same time offering custodial services to their enterprise and business clientele. While GDAX doesn't have vaults, it is effortless to transfer your cryptocurrency on GDAX to a Coinbase vault
Which is Right for You?
When it comes down to it, Coinbase is the user-friendly and straightforward crypto exchange for first-time users to get acquainted with trading cryptocurrencies. They can make an easy deposit or purchase using their credit or debit card, and quickly own Bitcoin in minutes.
Once traders get more experience and want to start trading other cryptocurrencies and utilizing more advanced trading features, can transition over to their GDAX account and wallet.
Bitcoin exchange | Bitcoin price | Buy bitcoin | Buy crypto | Coinbase | Cryptocurrency | Gdax | How do i buy bitcoin