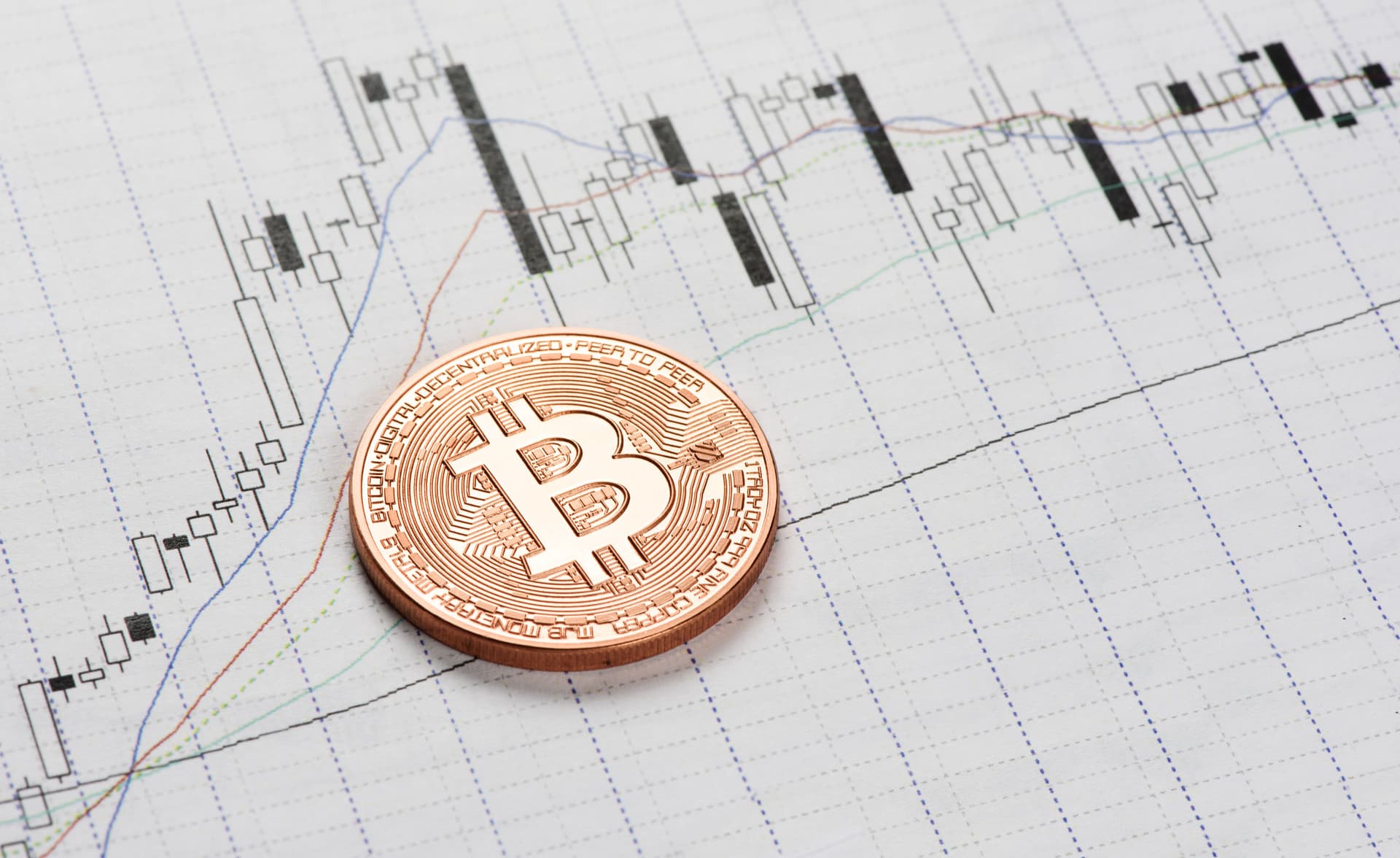 Bitcoin Price Prediction: BTC's 2020 Value
Currently, everyone within the crypto space is wondering what the future of Bitcoin holds for its investors in 2020 and beyond. The cryptocurrency market is widely known for its price volatility which can shoot to incredible highs or lows in a short period.

While this may be great for Bitcoin traders who depend on a buy-low-sell-high method of investment, it makes these digital assets a poor means of value storage. It also gives long-term investors a tough time since they have to continuously track this volatility to ensure the safety of their investments. When the price changes sporadically, it can become difficult to do so.

Despite how unpredictable this volatility makes the future of cryptocurrency seem, it has not stopped industry figures from predicting the possible future of virtual assets, especially Bitcoin. Although most of the predictions stem from mere speculation within the cryptosphere, a good number of them are derived from complex quantitative methods. From research and modeling to creating special indexes, experts are working hard to prove that Bitcoin is here to stay. Predictions for 2020 vary widely, ranging from $20,000 to $1 million.

What is Bitcoin?

Bitcoin was the first cryptocurrency in existence and paved the way for the development of others. Cryptocurrencies like Litecoin were created by directly copying the original Bitcoin source code. It was created in 2009 by an anonymous developer under the pseudonym of "Satoshi Nakamoto" and has functioned as a store of value and an investment vehicle since then.

As a store of value, Bitcoin allows its users to send and receive funds without the need for an intermediary or central authority. The system is fully decentralized, leaving consensus in the hands of its network users. As an investment vehicle, Bitcoin has produced many millionaires, including the Winklevoss twins.

Early investors who bought into the cryptocurrency when its tokens were cheap rose to millionaire status when its price became worth thousands of dollars. Most of all, billionaires were made in December 2017 when Bitcoin soared to a record high of $20,000. Since then, the currency has underperformed in a series of bear runs, marking a market correction far worse than anticipated.

Another factor that makes the future of Bitcoin seems unpredictable is the fact that its usage has not increased by a substantial amount in 2018, implying stagnation. This seems at odds with the notion that Bitcoin may never see a repeat of its December 2017 prices because the world is more exposed to cryptocurrency.

This means that even if this notion is right about the exposure of digital currency, there are still so many people who know about them but do not use them. In truth, mass adoption is not occurring as quickly as the crypto industry would like to believe.

Will this portion of the population finally adopt digital currencies and will this adoption occur in a frenzied manner similar to 2017? It is unclear what this could mean for future prices.

However, apart from current adoption rates, there are several other factors to consider when analyzing the future value of a cryptocurrency coin. These include real-world events like:
Technological improvements and modifications to a network such as a hard fork or software upgrade.

The solidity and clarity of a platform's future roadmap objectives

Announcement of new partnerships or sponsorship deals

New patents and discoveries by crypto research and development firms

A new exchange listing

New regulations

It is important to research properly by looking at all of the above factors rather than following predictions blindly. Investors must also research each prediction, looking at the specific reasons why they were made so any that seem like guesswork with no concrete reasoning can be ruled out.

Bitcoin Price Predictions for 2020 From Prominent Industry Figures?
There have been several notable Bitcoin price predictions by influencers, professionals and prominent figures in the crypto space to date. They include:

John McAfee

He is the creator of popular antivirus software, McAfee antivirus, and a well-known presence in the cryptocurrency industry because of his outlandish price predictions and interesting background. Among his other outlandish claims, he has been very outspoken about assault weapons ownership and is a firm believer in the USA's second amendment. In the space of crypto, McAfee, who makes a lot of money from ICO promotion, has revealed that cryptocurrency projects are willing to pay him more than $100,000 to make his predictions.

In 2017 he predicted that Bitcoin would reach $500,000 in 2020, a price which he upped to $1 million recently. According to McAfee, his prediction is based on a price model he created, which also predicted that Bitcoin would hit $5000 by the end of 2017-- a feat that seemed unbelievable at the time. If McAfee's model is accurate, his prediction puts total market capitalization at $15 trillion. This would mean a 4,900% increase from Bitcoin's peak of $20,000.

Recently, he predicted that Bitcoin will hit $15,000 dollars in June 2018 despite the cryptocurrency's poor performance in the previous month. That prediction failed, emphasizing the fact that not all of McAfee's predictions come true and users must take all predictions with a grain of salt.

McAfee, a major Bitcoin bull, is seemingly unfazed by the criticism of his predictions which claim that it defies the mathematical behavior of the market. However, McAfee continues to support Bitcoin.


Tom Lee

Thomas Lee, the co-founder and Head of Research at Fundstrat Global Advisors, a popular cryptocurrency research organization, predicted that Bitcoin could reach $25,000 by the end of the year.

Mostly known for his Bitcoin price discussions on live TV and the creation of a misery index for monitoring the price of Bitcoin, Tom Lee is definitely a respected industry figure. He also made another prediction placing the price of BTC at $91,000, through a chart analysis of Bitcoin historical price movements.


Osato Avan-Nomayo

Bitcoinist analyst, Osato Avan-Nomayo predicted that the Bitcoin mining reward will be halved from 12.5 BTC to 6.25 BTC by 2020. The Bitcoin mining reward has only been halved twice since the currency first emerged.

In 2012 it halved from 50 BTC to 25 BTC and in 2016 it went from 25 BTC to 12.5 BTC. When both events happened, Bitcoin saw higher prices shortly after. Although Bitcoinist did not predict a specific price for BTC, their analysis predicts new price peaks up to $20,000.

Fran Strajnar

CEO of Brave New Coin, Fran Strajnar has predicted a Bitcoin price of $200,000 by 2020 as a result of increasing adoption rates. According to Strajnar, as more users join the network, more wallets and apps are being created and used. He expects that as usage increases, so will the price of BTC in the long run.


Final Thoughts

The cryptocurrency space is in a constant state of excitement because of how fast everything moves and how difficult it is to understand the behavior of the market in some cases. This is why it seems like there is a new prediction every day. Unfortunately, predictions can over-enthuse some users and tempt them to stock up on cryptocurrencies, even when they have no solid understanding of them.

Price speculation will always occur and the onus is on investors to carry out proper research to avoid losing their money. At the end of the day, the industry is still under development and there is no real guarantee that anyone has the price of Bitcoin all figured out.



Bitcoin | Bitcoin investment | Bitcoin price | Bitcoin price predictions | Buy bitcoin | Future of bitcoin | Invest in bitcoin