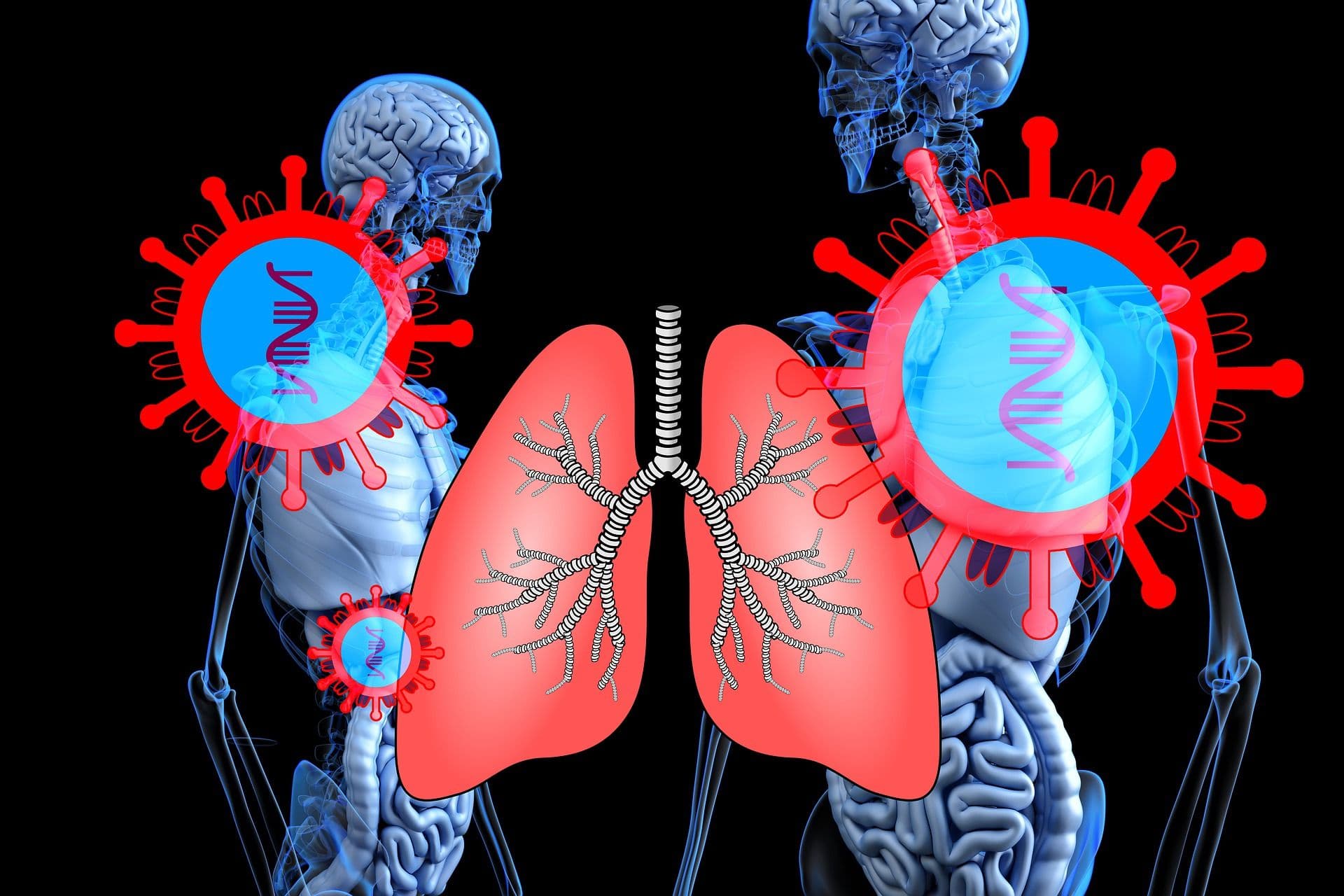 Coronavirus and Cryptocurrency
As Coronavirus spreads and widespread panic continues to rise, many people are beginning to wonder how this virus will affect their lives as well as the financial markets. On March 2nd, both the S&P and Dow and Jones markets fell 2.4% and 1.8% respectively, sending many investors reeling. With the news only focusing on the mainstream monetary concerns, you're probably wondering, just how will this Coronavirus affect cryptocurrencies?
Bitcoin
While the stock market may be on the decline, Bitcoin had been doing the exact opposite, in fact over the past few weeks, Bitcoin has been on the rise. While this can't necessarily be tied directly to the outbreak of Coronavirus, many experts believe there is a correlation. Historically, when the American dollar begins to perform poorly, people begin to do what is referred to as "gold rush." A "gold rush" occurs when people begin to feel the American dollar is unstable and they begin to withdraw their money from the markets and put it back into gold, which is generally seen as being more secure. However, in the modern age, physical gold isn't the only option available. As people lose trust in the American dollar, they begin to funnel their money into cryptocurrencies instead.
Now this spike in the price of Bitcoin cannot solely be attested to Coronavirus, as there have also been some global policy changes as well as interest rate adjustments which could have caused the change in price. Bitcoin is a very risky investment for even the most seasoned investors. Most advisors recommend if you are looking to park your money in an investment like bitcoin, the best strategy is to buy and hold long term, regardless of market fluctuations. Especially market fluctuations believed to be due to the global spread of a virus.
Ethereum
Ethereum has never quite experienced the same level of success as its predecessor Bitcoin, but the Coronavirus spread has also caused a similar spike in Ethereum prices. In fact, Ethereum has almost doubled in price over the past two months. As stated above, this cannot be attributed solely to the outbreak of the virus, but it could certainly be a factor. Ethereum is also a risky investment, prone to the same swings as Bitcoin, and any investment in the technology should be considered carefully.
Coronacoin
The most prominent event to occur in the cryptocurrency markets following the outbreak of Coronavirus is actually the invention of a new coin called Coronacoin. And you're probably wondering, what exactly is Coronacoin?
Coronacoin is an ERC20 token, this means it is based on and uses the Ethereum blockchain technology. The coin began as an idea on the popular forum website Reddit, and quickly caught on—as it is already available for trade for Ethereum on the market CoinGecko. Coronacoin is unique in that its creators claim it is a comment on world population and death and as such, they plan to burn a certain number of tokens every forty-eight hours in line with the number of deaths worldwide due to the virus.
Now this doesn't seem like the best spot for investors, and honestly, no professional would recommend that you invest your money in Coronacoin in any serious capacity. However, when you purchase Coronacoin, part of your purchase is donated to charity, specifically the COVID-19 relief effort. And once you have some Coronacoin, the makers offer a fun game you can play with your coins. So, if you want to donate money and play games, this could be the coin for you. Check out their website for more information about purchasing and using your Coronacoins.
Should I Be Worried?
As parts of China increasingly close down due to quarantines from Coronavirus, many people are worried about what this means for crypto as a whole going forward. After all, China makes up 40% of the world's top cryptocurrency exchanges. cryptocurrencies are very volatile markets, regardless if there is a virus spreading across the globe, and experts don't believe that the virus will make any significant impact on cryptocurrencies as a whole.
Unlike cash, which you must physically be present to hand to another person, crypto can be transferred electronically without ever having to leave the comfort of your own home. This would actually lend to the idea that perhaps cryptocurrency is a safer and easier way to pay for purchases when facing an event such as a quarantine as a result of a virus outbreak.
Crypto is always a risky investment, whether you decide to invest in regular old Bitcoin, or something more exotic like Coronacoin. Always make sure you evaluate the risks associated before you make any financial decisions. Although cryptocurrency may seem like a great way to store and transfer money when worried about being infected by germs, it doesn't mean it is the right investment for you.
What Next?
First of all, if you're worried about catching Coronavirus, be diligent about washing your hands. While stocking up on water and holing up in your house may seem like a good way to avoid being sick, it isn't a way to constantly live your life. Second, if you want to learn more about acquiring, trading, and/or investing in Bitcoin, check out the MintDice Blog. MintDice is an online cryptocurrency casino which not only offers gambling options, but also investing resources. If you are serious about investing, head over to their website and check out their 'free guides' these guides will help inform you about making moves in the crypto world. If you have basic questions regarding Bitcoin or other cryptocurrencies, their blog has many articles which help explain them to newcomers in the industry. You can also invest your cryptocurrency directly into the MintDice bankroll if you so choose.
As for the future of Coronacoin, it's hard to make any predictions as it is quite uncertain how many people Coronavirus could end up infecting and possibly killing. If you decide to invest in Coronacoin, be sure to keep checking back on their website for the latest news regarding the number of coins currently being burned.
Bitcoin | Bitcoin corona | Bitcoin news | Coronacoin | Coronavirus | Covid19 | Cryptocurrency corona | Crypto news | Ethereum news