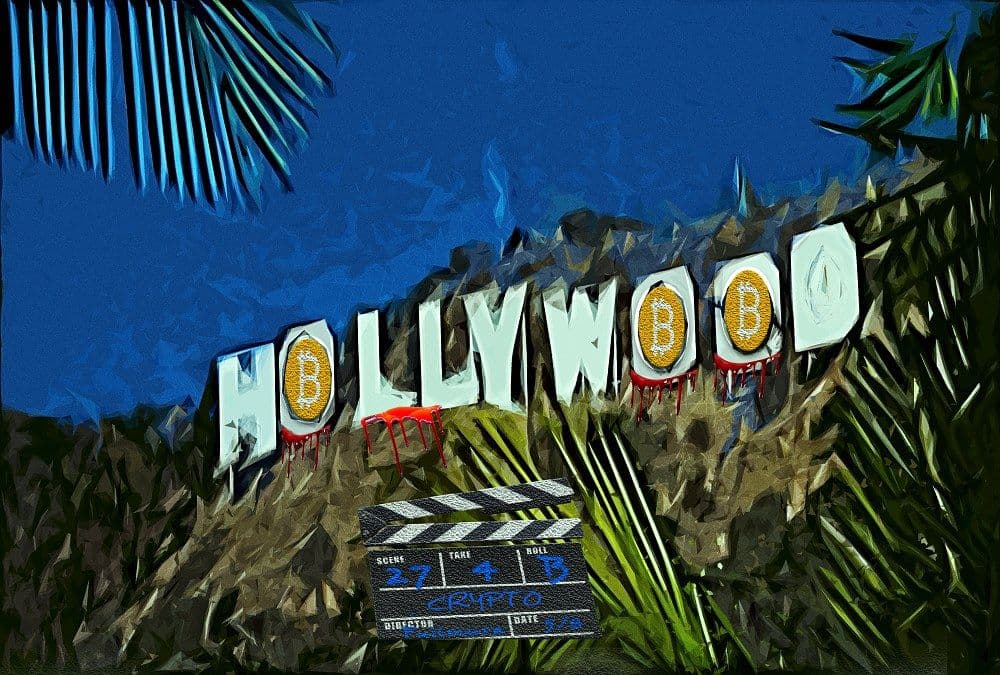 Crypto Movie Starring Alexis Bledel Coming Soon
Cryptocurrencies such as Bitcoin have been gaining more and more public attention over recent years. Now, the digital currency industry has hit Hollywood with the upcoming crime thriller "Crypto." While this is not the first cryptocurrency movie ever made, it is the first movie that will be making a debut in the Hollywood scene and with A-list actors, marking cryptocurrency's likely expansion into the mainstream in the not-so-distant future.
"Cryptocurrency has captured the attention and imagination of consumers and entrepreneurs all over the world but has never been explored in film in such a nuanced and exciting way," co-producer Jordan Yale Levine shared in an interview.
CRYPTOCURRENCY IN HOLLYWOOD
Cryptocurrency, the digital currency that uses cryptography to verify and secure transactions is among the most secure form of transactions because cryptocurrency entries are complicated to tamper with. The fact that Hollywood is creating a movie about this innovative form of monetary exchange underscores cryptocurrency's rapid growth and demonstrates just how ubiquitous it may become over time.
THE MOVIE
"Crypto" will be starring American actress Alexis Bledel, from television series Gilmore Girls and Handmaid's Tale, and actors such as Kurt Russell, Luke Hemsworth, and Beau Knapp. It's an indie film which is directed by John Stalberg Jr. and written by Carlyle Eubank and David Frigerio. It's produced by Yale Productions' Jordan Yale Levine and Jordan Beckerman, along with David Frigerio.
The movie is based on an original fictional work that was written by Jeffrey Ingber, a native of New York who has consulted and held a senior manager position in the financial industry for over thirty years. Jeff has extensive senior management experience in both government service and the private sector, and expertise in compliance with statutory and regulatory requirements, including anti-money-laundering. Aside from his work in the financial industry, Jeff is the author of multiple books, short stories, and screenplays.
Set in upstate New York, Crypto covers art, money laundering, and corruption, with Alexis Bledel playing a mysterious art dealer. According to The Hollywood Reporter, the plot is focused on a young anti-money laundering agent (Knapp) who must investigate corruption and fraud in a remote town in New York. This is also the same town where his brother (Hemsworth) and his father (Russell) are struggling to keep their family farm in business as the economic landscape changes. The investigation sends the agent into a dangerous world with a mysterious art dealer (Bledel), a cryptocurrency enthusiast turned cybersleuth (Harris) and a corrupt accountant is acting on the wishes of ruthless clients (Kartheiser).
Stalberg has expressed his enthusiasm about the lead actor Beau Knapp delivering a strong performance in the company of huge A-list celebrities such as Kurt Russell and Alexis Bledel:
"I am overjoyed to be working with such an incredible cast to bring this timely, thrilling story to life."
ARE THERE MORE CRYPTO MOVIES COMING?
There are rumors about another Hollywood film that may be at the pre-production stage, the movie is called Bitcoin. It tells the story of a father who lost his job and is now trying to convert Bitcoin to fiat from an anonymous account.
Another project that focuses on the Silk Road, the infamous drug marketplace that greatly facilitated cryptocurrencies entrance into the mainstream, is rumored to be in the works by the Coen brothers.
SO WHAT?
Hollywood's interest in cryptocurrency sends a strong message that the industry is becoming more mainstream, and it helps the process. With major actors and extensive publicity, a Hollywood movie captures mass attention in ways that documentaries rarely do. These movies can significantly contribute to spreading education about what cryptocurrency is and what are the different ways it can impact our lives.
Dmitry Samoylovskikh, CEO of Deneum —a major player in the energy industry— commented to Coinidol.com:
"The blockchain technology seems to be kind of a noisy underground at the moment — we hear lots of buzz from all around, multiple success stories of making a fortune from zero in a matter of months, but most people still massively lack understanding of how this all works and really doubt a new world where USD is gone. To most people, cryptocurrencies look rather like a means of getting rich by taking advantage of other people's unawareness and fears of not catching up on another rocket to the moon. This is not what the blockchain is here for and this wild west crazy time will inevitably be gone. I believe that people do need to be educated more intensively and doing that through entertainment is something that speeds this process up."
With mass awareness and excitement about cryptocurrency spreading, the possibility of a decentralized financial system in the future might not be that far-fetched.
Alexis bledel | Beau knapp | Blockchain | Cryptocurrency | Crypto movie | Hollywood | Kurt russell