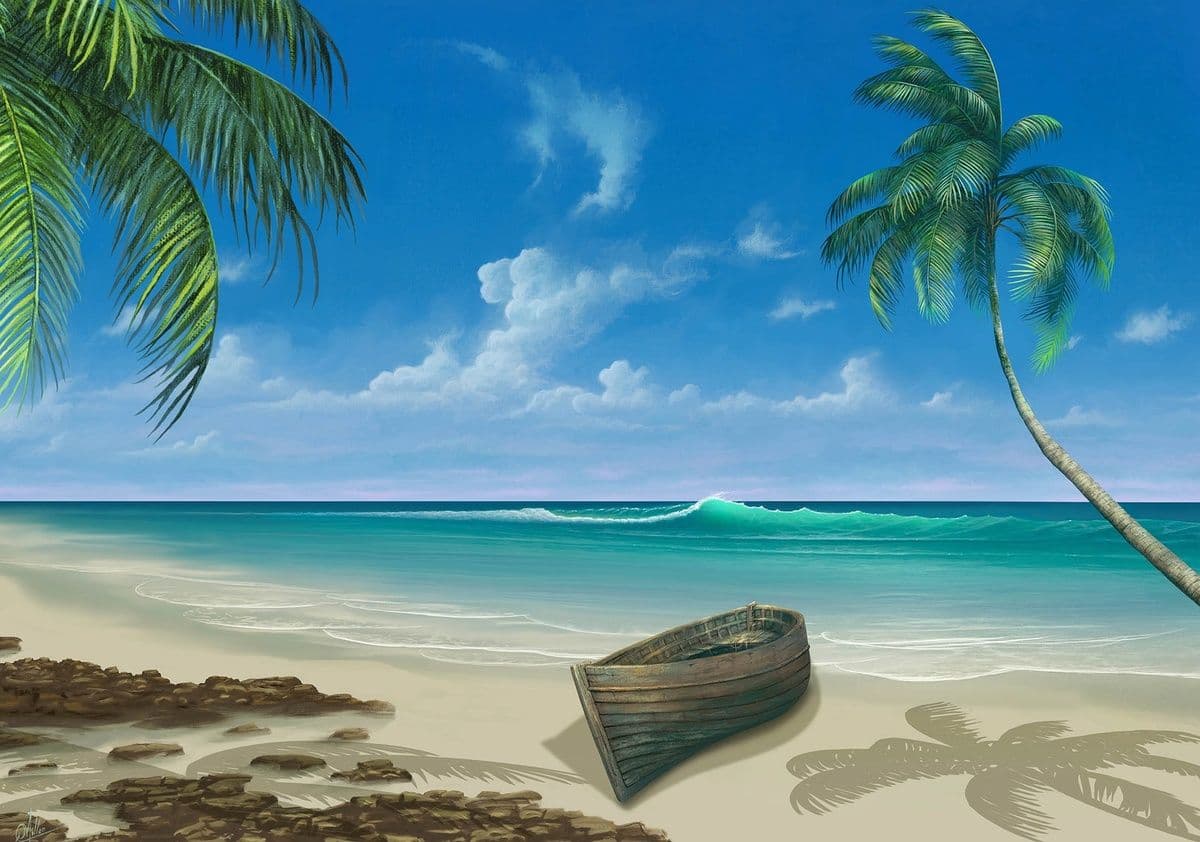 Cryptocurrency and Travel: The Ins & Outs
As the world solely begins to restart after the COVID-19 pandemic, people are cautiously beginning to plan to travel once again. Prior to the pandemic, travel was one of the fastest growing industries in the world, and it makes sense, after all, who wouldn't want to journey the earth? As you plan for your next out of state (or out of country) adventure, learn more about how cryptocurrency influences travel and ways to use it as you traverse the globe!
Where to Spend
While cryptocurrencies are currently making changes to the travel market, those changes are happening quite slowly. That doesn't mean there aren't places you can spend your coins now though! It just means some of the biggest (and best) changes are yet to come!
Headed to Australia? Make a pit-stop in the Brisbane Airport where over thirty different restaurants and stores currently accept cryptocurrency. And it isn't just the airport, many local venues and hotels in the city of Brisbane also accept cryptocurrency as payment for lodging and activities such as diving the Great Barrier Reef. If you have a longer trip planned, you may get bored of the small restaurant selection that accepts Bitcoin, but Brisbane is overall probably one of the few cities where you would be able to travel solely with spending your cryptocurrencies.
If the down under isn't your thing, travel giant Expedia.com accepts Bitcoin for numerous types of bookings on their site. The nice part about Expedia is you can book everything from flights, to lodging, to even entire vacation packages to various destinations! The downside? You may or may not be able to use cryptocurrency at all once you reach your destination, so make sure you pull out some cash before you go! Expedia processes these requests through a widely known wallet called Coinbase. If you don't yet have a Coinbase account, make sure you make one before you get too carried away on the site planning the trip of your dreams!
Don't care about paying for your entire trip with crypto but want to try to use it where you can? Well things are much easier for you thanks to many major sites such as CheapAir.com and ABitSky.com, both of which specialize in booking flights (and some other small amenities like hotels) with Bitcoin. Perhaps consider booking flights to a crypto friendly country where it is more accepted by merchants such as South Korea, Singapore, or as mentioned above, Australia! For more info on where to spend your Bitcoin abroad, video blogger Jaide Barclay did a special video series on YouTube discussing her experiences in twelve different countries that are known to be more crypto friendly! If you don't have the funds to leave the country, don't worry, many locations stateside currently accept Bitcoin for payment. While these locations are few and far between, chances are you can find at least one restaurant to spend your coins at on your next trip. Venture out, try something new, and ask if they accept Bitcoin. You might be surprised by what the answer is!
What Changes Are Coming
Using cryptocurrency for bookings and a few purchases here and there is great and all, but we all know the blockchain is better than that! And changes are coming, especially in the travel agent industry where Bitcoin can make it much easier for money to change hands while confirming legitimacy—since most travel agents are booked by people who don't live in the same locale. Not just that, but there are still many countries in the world that don't currently have banks. Cryptocurrency is a great way to up the rate and affordability of payment processing of these countries without having to first establish banks—considering that most adults, even in some of the most under developed countries now have cell phones. However, as great as this sounds, this brings up another hurdle as often times the lack of a bank in a country is due to a lack of education. It will take years, and probably some extreme man power, to bring these countries up to speed on the Blockchain, which explains why these changes are slow to materialize.
Another movement that has begun within the travel industry is the use of cryptocurrency to ease the stress (and sometimes difficulty) of currency transfer from one local currency to the next. This change is also on the slow roll, but present in the Amsterdam Airport as they feature an ATM which accepts Euros for either Bitcoin or Ethereum—making it much easier for travelers to take home their money without the massive conversion fees to their native currency. This Bitcoin ATM was launched in 2018 and hopefully over the next few years other countries in the EU will also add Bitcoin ATM's in their major airports!
Besides just bookings, experts believe blockchain would be a useful asset to the airlines, as much of the Blockchain technology is easily adaptable to help with monitoring supply chains and bag tracking. In fact, most experts agree the only reason the major airlines haven't already adapted blockchain technology is because of how unstable the cryptocurrency market currently is. Cryptocurrency would also decrease the cost, and need to retain and transfer intermediary funds. For those of you who are unfamiliar, when you book a flight on a site other than the one belonging to the airline, you'll often pay a fee, sometimes up to $100 or more. But even when you do book directly with the airline, there's often still a $10-$15 fee to process your booking. Blockchain technology offers a better way to process payments and would eliminate the need for a middle merchant.
Looking Forward
So, if you've got a trip planned to Jamaica next week, chances are you won't be able to use much, or any cryptocurrency on your trip. But next time you book airline tickets or a hotel, perhaps consider using one of the above sites to book. And maybe if you haven't decided on your next destination yet, research the countries with the most businesses that accept cryptocurrency, and who knows, you might find it's much more relaxing to travel without the stress of currency conversions.
Bitcoin travel | Bitcoin vacation | Cheapair | Cryptocurrency travel | Spend bitcoin | Spending btc | Use the bitcoin