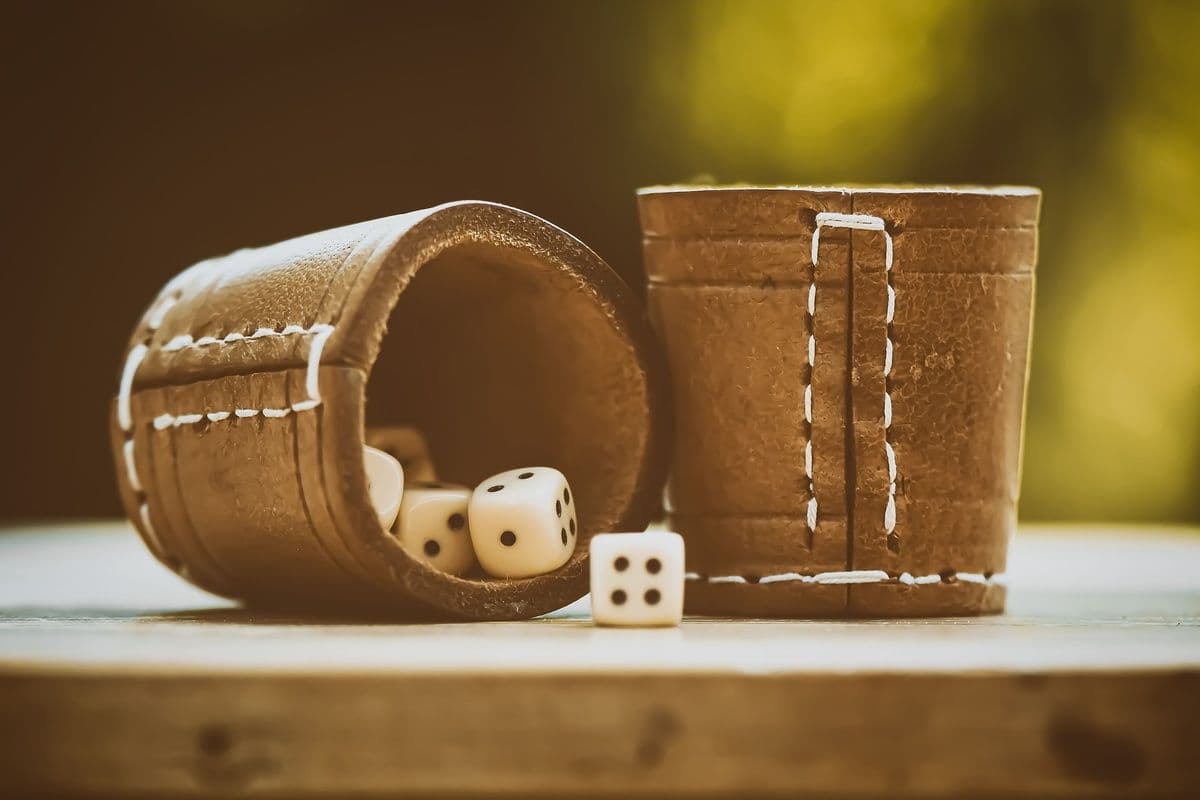 Facts You May Not Know About Native American Casinos
In the United States it is generally illegal to gamble, except for in a few notable states such as Nevada, and New Jersey. But this doesn't mean that the US doesn't have a casino in almost every state, because it does! And this is widely thanks to the existence of casinos legally operating on sanctioned Native American Indian lands.
How They Operate
Native American Casinos are legal as long as they are located on Native American owned lands thanks to the Indian Gaming Regulations Act which passed in 1988 and grants tribal sovereignty. This means that the state government has very little say on what occurs on tribal lands, and this includes when it comes to gaming center such as casinos or card rooms. And while you may be thinking that this is no big deal and that there can't be THAT many casinos on Native American lands, you would be surprised, Native American gaming revenue passed that of Las Vegas in 2017, earning $32.4 billion dollars while Las Vegas only netted $17.8 billion dollars that same year. And the money that Las Vegas earned includes revenue from dining and shows. The actually gaming revenue of Las Vegas in 2017 was only $6 billion dollars.
One of the reasons Native American Casinos make more money is because they are often larger than Las Vegas casinos in the terms of the size of the gaming floor. Sure, Las Vegas may have more hotel rooms, but the Native American casinos have more square footage of gaming space. And this matters, because people generally head to Vegas for vacation, and they want to stay in a hotel, and experience shows and meals that don't involve gambling so therefore the casino must offer other options to keep patrons happy. When a local heads to the Native American casino only 20 minutes from them, they are mainly there to gamble and they'd rather see more machines and table games available.
The fact that the state governments can't say anything about gaming on the reservation also means that gaming is not regulated the same as it is in a place such as Las Vegas. While the law in Nevada states that casinos must return at least 85% of money bet to gamblers (based on a random number generator) this law does not apply to Native American casinos. This doesn't mean that gambling at a Native casino is bad odds however, in fact, sometimes the odds are better, but there isn't the government oversight there for players to be sure.
Not only is there no government oversight on the odds of winning, Native American Casinos do not have to pay tax on the income they receive from the casino. While this may sound crazy, often times a portion of the income made does go back to the reservation in terms of school or public funding in a tax like manner, but none of it actually goes to the US government. Don't get too excited though, if you hit a big jackpot on tribal lands, you, as the player, are still required to pay taxes on your winnings. You'll even be issued a W-2G just as you would at a regular casino.
Who Owns Them
When you hear Native American casino, you probably assume that the tribe owns, and directly benefits from the money made from the casino on the tribal lands. This however, is not necessarily true. In fact, the widely known Harrah's actually owns three of the biggest ones in the US. And this brings up a little bit of controversy, as many people assume when they gamble on tribal lands that they are helping support the tribe, but that isn't always the case. When the casinos on tribal land aren't owned by the tribe directly, often times the tribe doesn't get to benefit from any of the profits.
Although the tribe may not benefit directly from a casino being built on their lands and owned by a large company, they do still benefit in other ways. Studies show that casinos can be very good for stimulating a local economy. They provide many jobs that require a mix of both skilled and unskilled employees, with everything from bartenders, to dealers, maids, and customer service managers and executives. Not only does unemployment decrease in the area as a whole, but also casinos often have large gathering rooms or event halls which can lead to events and musicians coming to town, increasing the tourism revenue of the reservation all around.
That being said, casinos aren't always a good thing, because although the unemployment rate goes down, often times social problems such as suicide, robberies, and bankruptcy within 50 miles of a casino increase—which can actually cost taxpayers more since these native casinos don't pay taxes and the government often has to foot the bill.
Other Differences
Another notable difference between Native American casinos and those in a place such as the Las Vegas strip, is the casino floor over sight. In a Las Vegas casino, if you are caught cheating, the security guards are only told to report it to their boss and contact the local police—they can't actually intervene or attempt to physically stop you. This is not true in Native American casinos where the security guards are often local tribesmen hired for the job, these guards can, and will, physically intervene if you are caught doing something against their rules. And don't be deceived, they are fully backed by the law, and often armed and allowed to arrest you as they see fit.
Best Native American Casinos
Whether you decide to stick to visiting Las Vegas once a year or you would rather to branch out and perhaps step into your nearby tribal casino, it's always helpful to know which Native American Casinos are the best. The list is constantly changing as a number of tribal casinos go out of business or change hands, but currently, the San Manuel Indian Bingo and Casino in Highland, CA is ranked as the number one, along with Mystic Lake Casino in Prior Lake, MN, Seminole Casino Coconut Creek in Coconut Creek, FL, Pechanga in Temecula, CA and Harrah's Rincon in Valley Center, CA. Since all of these top five of these are owned by different tribes/companies, it's difficult to compare them. And although they may be highly rated, often times the ratings come from locals who haven't visited the other casinos on the list. Either way, if you find yourself near any of these cities, it may be worth checking out the nearby highly rated Native casino. And who knows, it could be your lucky day and maybe you'll win big.
Remember to always gamble responsibly.
Casino industry | Indian reservation | Ceasars entertainment | Indian casinos | Native american casinos