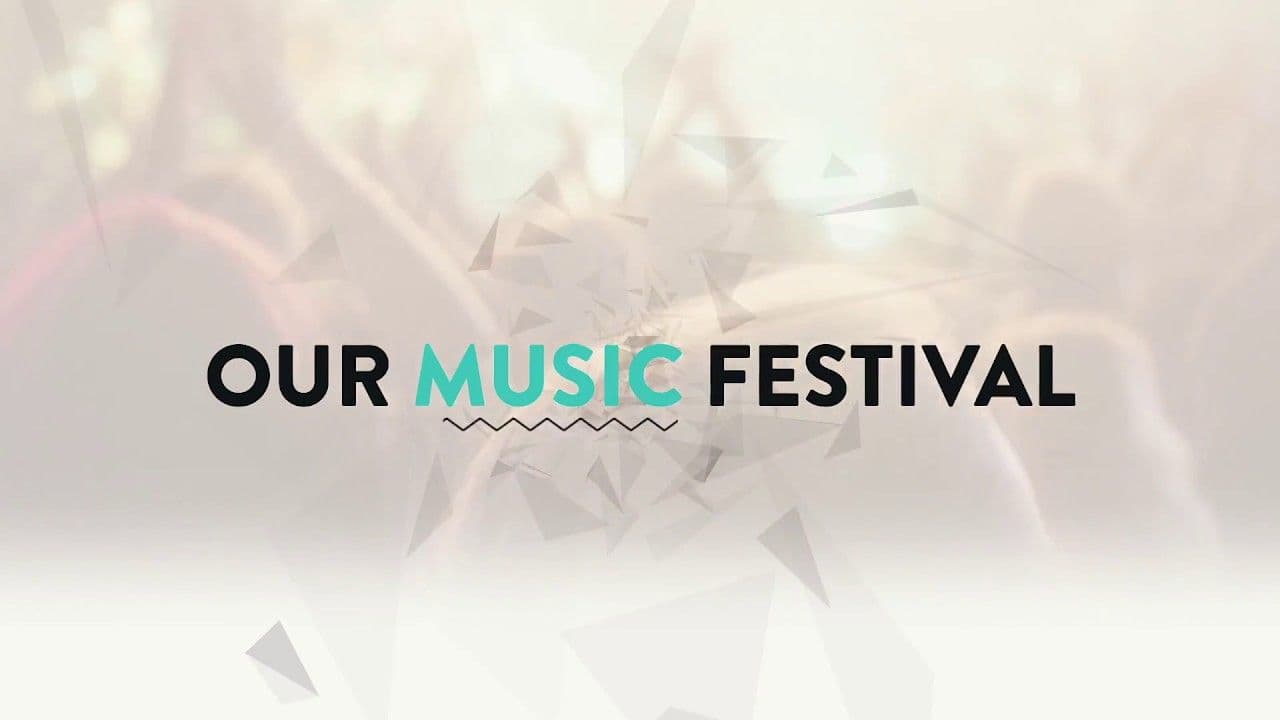 DJ Launches First Blockchain-Powered EDM Festival
It's an exciting time for blockchain and digital currencies. Still nascent, we have the chance to witness their evolution and the novel ways they are applied to our lives. Now, it seems a popular DJ could be helping to change the electronic dance music or EDM festivals industry with blockchain.
What is Our Music Festival?
OUR Music Festival (OMF) will be the first blockchain-powered, decentralized electronic dance music festival network that is designed to give the power back to the people. It will be powered by the OMF Token cryptocurrency, which will be redeemable within the network for products, services, and experiences—whether they be physical, digital, or virtual. The idea is that it will create a participatory festival experience that will compensate artists, DJs and festival creators.
The OMF criticizes the existing model for music festivals as being one-dimensional: "You buy a ticket. Go to the festival. That's it, the utility of that ticket and the experience is finished and completely consumed." But the multi-dimensional OMF model extends far beyond a ticket that grants entry. "From the moment you buy a ticket, you become a part of a worldwide community that gives power back to the EDM fans."
As a producer, musician, and collaborator on OMF, Justin Blau explained in an interview:
"The way festivals work right now… you don't get anything else even though you're providing so much more value in the process… You get to do it all again next year and usually pay a higher ticket price, that's how live music has existed."
That is why OMF is building a multi-tiered incentive system that will reward fans and artists for participating in the experience. Because they are using blockchain technology, OMF will be able to accept fiat, Ether, and OMF tokens. The long-term goal is to create a decentralized decision-making process about the festivals that involves the EDM fans themselves. In this way, OMF is not just a festival; they are creating a decentralized community. The moment that users purchase a ticket, they become a part of a global network, with power and decision-making abilities back in their hands. Moreover, the festival has real potential to improve the efficiency in ticketing and data collection (publicly), as well as providing festival goers value with the cryptocurrency.
OMF will kick off October 20th at the San Francisco Civic Center Plaza lineup topped by Zedd, with more artists to be announced. OMF is collaborating with blockchain studio SingularDTV, Columbus-based festival promoter Prime Social Group, and dance music producer Justin David Blau, who first conceived of the idea for OUR Music Festival.
The OMF launch also includes AM Only founder and Paradigm partner Paul Morris and Paradigm agents Lee Anderson, Sam Hunt, and CAA agents Hunter Williams, Zach Iser and Phil Quist.
3LAU: College Dropout, DJ, Entrepreneur, and Industry Disruptor
The man behind the original idea for OMF, Justin Blau — more widely known by his stage name 3LAU (pronounced "Blau") — is a producer, musician, and DJ with one of those inspiring stories about taking the road less traveled. Originally a finance major on a full scholarship at Washington University in St. Louis, his passion for music brought him to start DJing at college fraternity parties, which gained momentum and led him to spin at some of the largest EDM festivals. After turning down an internship with BlackRock, an opportunity that would propel him on the fast track to a career on Wall Street, Blau then proceeded to drop out of college in his junior year. Now, at only 24 years old, Blau is playing the largest music festivals in the country, earning approximately $2 million pre-tax.
Having recently released his newest album, Ultraviolet, Blau set out to do something much bigger for his next endeavor, and he has now set his eyes on cryptocurrency. Blau was first exposed to cryptocurrency in 2014 when he visited Los Angeles for Grammy Week and stayed with the Winklevoss twins, who were working on the Gemini Projects. After dabbling in the industry and watching it grow since then, Blau was impressed by the potential of blockchain and became eager to combine his passion for music with this new technology. He shared in an interview a key question he asked himself: "'How can I become a bridge between an existing established industry and a new technological phenomenon?" That's what inspired the idea for OMF."
The Benefits to OMF
While there has been a lot of evolution in the way people access and consume music, the music festival and festival goers experience has remained the same for decades. Blau realized that there is plenty of opportunities to make things more efficient, and blockchain can help.
As Blau shared in an interview, "blockchain can help us capture value where it's not being captured right now in the entire festival business...aside from the fact that there's crazy price inflation, no one captures value in an aftermarket for tickets. Tickets and counterfeiting itself is a huge problem...Having a public ledger solves a lot of those issues with ticketing. You can also incentivize fans to share their experiences and share information about festivals they want to go to the same way you can share a playlist. Then, the person who gets that playlist gets value out of the original person's tastes. They get value out of that person selections."
How OMF Works
OMF will use blockchain technology and is built on Ethereum. It will grant a type of "sky mile" that rewards concert attendees for participation and gives them bigger influence in an event, all the way to even potentially helping pick the artist lineup.
As Blau explained, "The difference between what we're doing and any other cryptocurrency project is that we provide a real-world-use case for redemption. OMF will provide discounted and early access to tickets, backstage tours, food, and beverage, or merch, the possibilities are pretty endless." Additionally, the OMF festivals will have their native currency as the network rolls out.
Applications For Blockchain to the Music Industry
Blau sees a wide range of applications for blockchain to live music, including:
Ticketing

Counterfeit tickets are a widespread problem. Aftermarkets for tickets tend to be overpriced. And when something sells out, tickets begin to trade for two or three times the cost, so there is no way to capture value. This inefficient pricing and lost value do not benefit anyone. "Distributed ledger technology helps both on the counterfeiting and ticket distribution side of everything, but it also helps us create a network that incentivizes fans more," explained Blau in an interview.
Aligning Incentives
People get rewarded for referring others to the events and festival, creating value both for the event and the attendees—as well as for the festival ecosystem as a whole. This aligns incentives for everybody who participates in a festival, enabled by smart contract technology.
Public Data
The blockchain technology enables transparency and partnerships for sales information, as well as for data, to be more public.
Final Thoughts
With this being the first year of the very first blockchain-powered electronic dance music festival, it is sure to have some hiccups and be a learning experience—both for the producers as well as the participants. But Blau is preparing for the launch with this in mind, ready to accept the bumps along the way and excited to see how the crowd reacts.
"The trick is automating the process in a simple way so fans can understand it," Blau commented. "A fan shouldn't have to understand the intricacies of blockchain technology to benefit from it, they just need to know 'Oh, when I tell a friend about the festival I get rewarded for my loyalty."
It will be interesting to see how the music industry responds, in addition to the crowds who attend. The learnings from this first-of-its-kind festival in the EDM scene could lead to innovations in many more events across the country and the globe.
3lau | Bitcoin music | Blockchain | Blockchain technology | Cryptocurrency | Edm festival | Justin blau | Omf