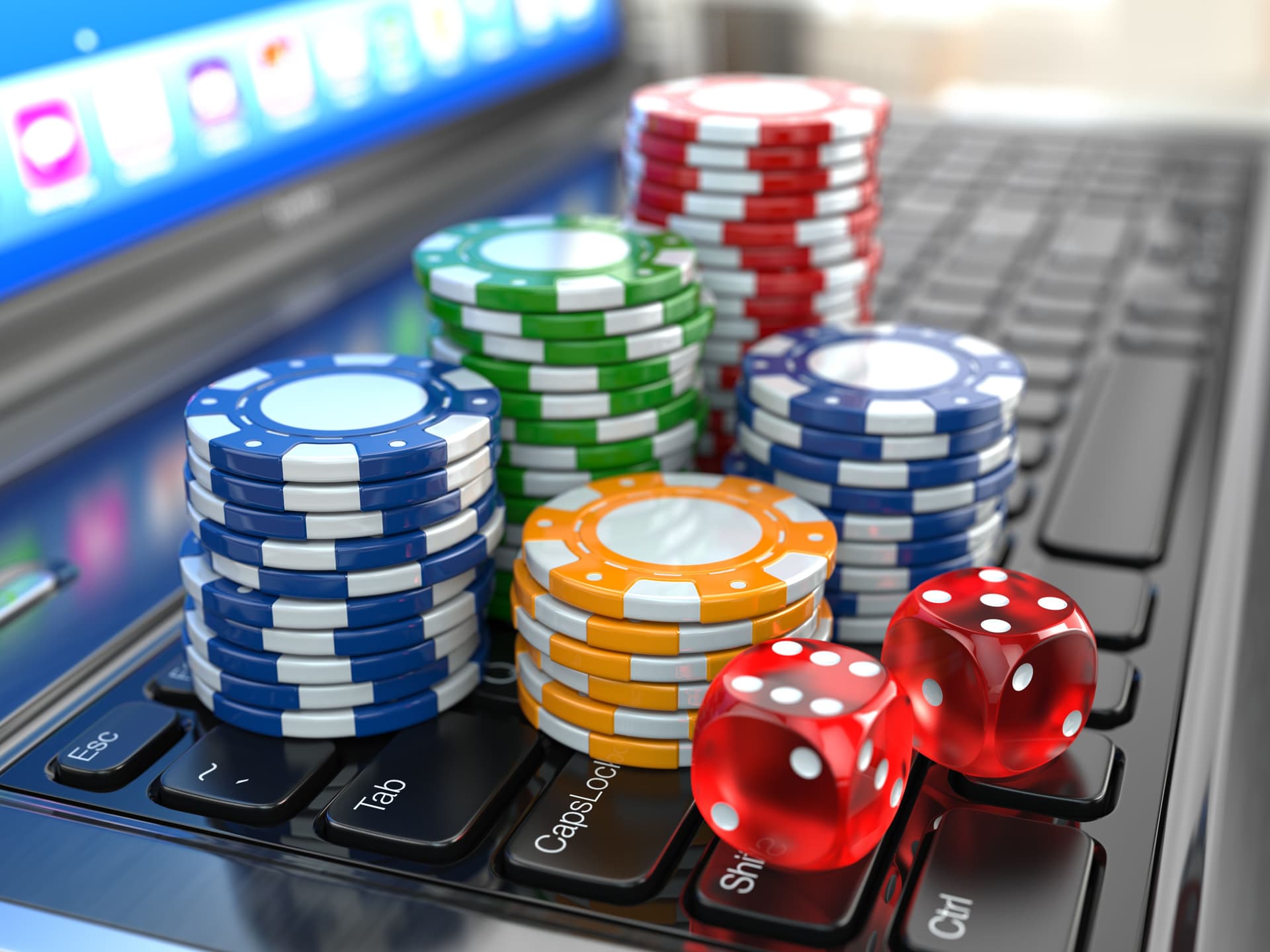 How Crypto Is Changing Online Gambling in Europe
European Gambling
It's no secret that the proliferation of the internet has helped facilitate the growth of numerous industries, with one of the best examples being the online gambling market. And for most, this comes as no surprise, as we are in an age of ever-evolving digitization.
If you go back far enough in history, you'll learn that traditional casinos were originally established for members of the wealthy elite. But since the emergence of online casino games, betting platforms and digital casinos, anyone with access to a computer or mobile device can now partake in the thrills of online gambling sites.
Over the course of the last decade, the online gambling market has exploded in popularity. From government officials to average Joes, gamblers from all walks of life are flocking to digital casinos to spend their hard-earned money.
The roots of online gambling can be traced back to the early 1990s, when Antigua and Barbuda became the first jurisdiction to authorize online gambling, with online casinos officially going live by the end of 1994. While it quickly started gaining momentum, it wasn't until the early 2000s that online gambling really became an industry of global interest. By 2008, online gambling revenue reached $21 billion.
If there's one thing that characterizes the online casino industry, it would be its propensity for innovation. These days, several inventions are revolutionizing the gambling industry and indisputably, the inclusion of cryptocurrencies in online gambling platforms is perhaps one of the most advanced trends on the market. Cryptocurrency was mainstreamed in 2009 when Bitcoin became the first decentralized cryptocurrency after its unveiling in 2008 by the enigmatic Satoshi Nakamoto, Bitcoin's founder.
The use of Bitcoin as a viable form of payment spiked in popularity so quickly that online casinos that exclusively dealt in dealing with cryptocurrency transactions were established. Currently, the European gambling sector makes up nearly half of all gambling transactions online and has been growing every year since the inception of the internet.
Casinos like MintDice, BitStarz, Casino Betchan, Oshi Casino, and Vegas Casino have permanently changed the course of the betting industry by demonstrating that Bitcoin can indeed be relied on as a trusted form of payment for online gambling betting.
Another key player alongside Bitcoin is UniKoinGold, a cryptocurrency that is based on the ERC-20 Ethereum standard. With Unikrn recently being awarded a gaming license, UniKoinGold is now authorized to supply up to 80 percent of the European gambling market online.
Unikrn Chief Executive, Rahul Sood, recently remarked "The European expansion means there's going to be a large and soon-growing marketplace of users, including the real-money transition of already established users, who want to buy, exchange, and use our token to bet on our platform."
Even new mobile technology has made it possible to bring casinos games and sports online betting to the masses, completely transforming the industry as we know it. And with the current climate, cryptocurrencies are about to do the same and take online gambling to a whole new level.
Amid the changes, what key areas are affected?
Gambling regulation
Each country in Europe has its own unique set of gambling laws. Recently, more and more European countries have been altering their regulations in an attempt to protect their citizens. In 2017 alone the Netherlands, the Czech Republic, and Poland tightened their restrictions, making it more difficult for some gambling companies to operate within their borders. Luckily, many of the top sites cater to numerous countries.
These regulations are required to keep players safe; when a ban is enacted, it puts players at risk as there is no protection should they come across any issues. But with the rising fame of cryptocurrency, these changes won't be roadblocks anymore. In fact, regulations can now actually be incorporated as part of the protocol and can use the blockchain to provide 100 percent accurate results. These online casino games cannot be tampered with, which means that fewer regulations should be required.
Automated casinos
One of the biggest advances in the blockchain sector is the introduction of smart contracts, which allow the performance of credible transactions without the needing the assistance of third parties.
The technology behind this is evolving and improving at such a rapid pace that once it's set up, all the processes will be run by sophisticated algorithms that won't need any human interference whatsoever. The systems are essentially able to locate their own information and act on that so that everything can run smoothly despite the lack of human operators.
Since blockchain technology is automated to perform functions that were previously completed by human beings, automated casinos will significantly reduce fees and expenses associated with gambling transactions, and therefore enable consumers to maximize on their profits. The more successful these attempts become, the more likely blockchains could ultimately be used to manage more activities than ever before, including both machine-to-machine and person-to-person interactions.
Profit Margin
For online casinos, profits are generated through a house edge, which represents a small percentage that the operators are estimated to win if the odds end up in their favor.
Mathematically speaking, the longer a player is at the tables or slots, the higher the probability that they will lose. The lower the house edge, the better the player, meaning they will lose less over the same time frame played. Cryptocurrency-based models are changing the ways in which these profits are made. With zero house edge, both the player and the house will have an equal chance of winning.
Transparency and trust
One thing that is lacking online is the transparency of the games being played. There are a few casinos have used this to their advantage to rig games for their benefit. However, for games that run on blockchain technology, that is something you won't have to worry about since everything is carried out in a transparent environment that is virtually impossible to manipulate.
Gambling with Bitcoin or any other cryptocurrencies has benefits that are far-reaching for the player. Firstly, Bitcoin is pseudonymous, which means that players can take comfort in the fact that their transactions will be unrestricted and hard to trace. For most online casino games, participants are required to submit their bank account or PayPal information to play, a notion that is becoming increasingly unpopular in the age of digital privacy. But with blockchains, there's no need to input your personal details. You have the option to stay completely anonymous. All you need is your BTC address and you're good to go.
Final Thoughts
Online gambling is one of the most promising industries to surface in recent years. Based on the direction digital technology is headed, it's clear that online gambling is not losing its allure anytime soon. We most likely won't see land-based casinos like those based in Las Vegas get overshadowed by virtual casinos, but as the use of blockchain technology continues to rise, it will inevitably produce some kind of seismic shift in the space.
While gamblers are subject to the standard regulatory restrictions and dishonesty from other players, there is hope in the long run. As you can see, blockchain technology has huge potential to transform the gambling industry for players, operators, and regulators. We're excited to stick around and see what will become of online casino games in the months and years to come.
Bitcoin casino | Bitcoin dice | Cryptocurrency | Online casino | Online gambling | Online slots | Slot games