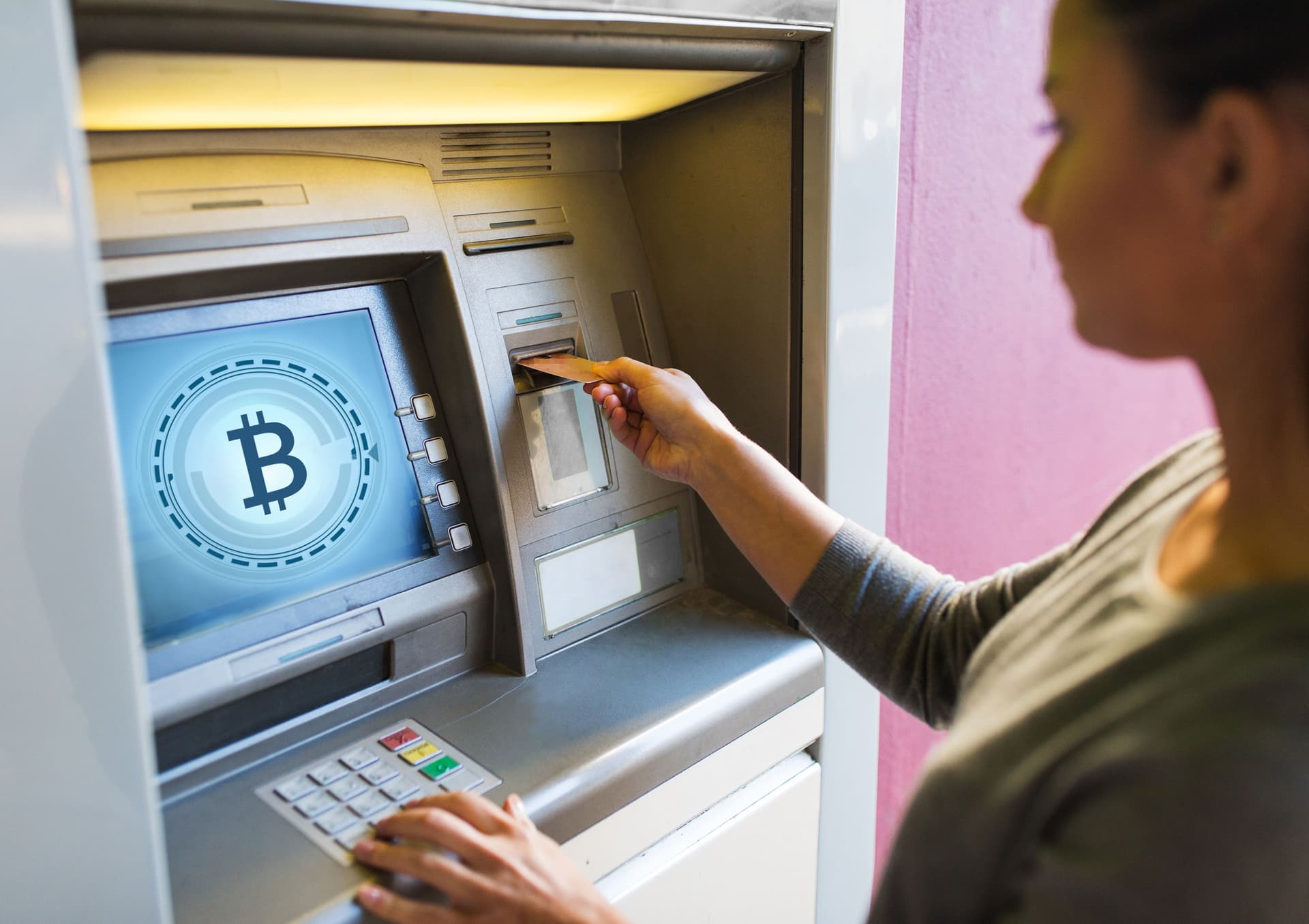 Bitcoin ATMs Installation Doubled in 2018
With cryptocurrency's recent upsurge in popularity, it's safe to say that a Bitcoin revolution is on the horizon. Bitcoin means different things to different people. To some, it's an overused industry buzzword that's slowly starting to lose its meaning; to others, Bitcoin is going to revolutionize the way we do business.
When the cash substitute was officially launched nearly a decade ago, few thought would catapult into the global financial phenomenon it has become today. In fact, most people still only have a vague understanding of how Bitcoin actually works.
Before we get into the specifics of Bitcoin, let's take a step back and delve into how it came about. There are three types of people involved in the exchange of goods—the producer, the consumer, and the middleman. For example, if you want to sell items on Amazon or eBay, you must pay seller's fees to those platforms; the platform is the middleman in the deal. And in any such deal, the middleman can end up taking a large cut of the producer's money. Put simply, Bitcoin is a digital currency that serves one essential purpose—to get rid of the need for banks, which in just about every instance of traditional currency transactions serve as a middleman.
For example, banks can be quite an obstructive part of the currency exchange process. Let's say you want to transfer $3,000 from your country to a friend in Australia. The money must go first through a central bank in your country. That bank collects a processing fee, and once the money reaches the bank in the Australia, your friend's bank charges a fee as well.
It's not just the fees that are the issue, but the data they store during a transaction. Banks store a massive amount of private data about their customers. And over the last decade, bank hackings have become a regular occurrence, which is dangerous for those who depend on banks.
The timing of Bitcoin's creation is also noteworthy. The cryptocurrency officially launched in 2009, right after the financial crisis of 2008, a crisis brought about by banks abusing their power. With Bitcoin eliminating the need for a central authority, it brought power back to the hands of the people when buying and selling.
Fast forward to 2017: Bitcoin was in the headlines once again as several "Bitcoin millionaires" induced a wave of Initial Coin Offerings (ICOs) and collectively sent more than $2 billion to help fund hundreds of new crypto projects. During this time, Bitcoin accounted for more than 50 percent of value of all "crypto assets", with the market experiencing more than $5 billion in trading volume per day across 1,100 currencies and tokens.
Although 2018 was considered somewhat of a rocky year for crypto in terms of price fluctuations, the number of cryptocurrency ATMs has doubled from 2,025 ATMs in 2017 to 4,051 ATMs worldwide in 2018.
Traditional ATMs (automated teller machines) offer individuals and business owners the opportunity to withdraw or deposit fiat currency—like the US dollar or Euro—into or from their banking accounts or credit cards even when their banks aren't open. Cryptocurrency ATMs (or crypto ATMs) function differently.
Since cryptocurrencies, for the most part, haven't hit the point of mainstream adoption, they're not accepted at most commercial establishments nor do they exist as physical tender. Crypto ATMs allow individuals to buy or sell a specific type of cryptocurrency with the US dollar or Euro. There are also some Crypto ATMs that can facilitate the conversion of cryptos like Bitcoin (BTC) or Ethereum (ETH) into fiat currencies.
The crypto prices may be fluctuating at a rapid rate these days, but it is becoming more widely adopted despite appearances. The number of crypto ATMs installations has now increased considerably even though the prices have been dropping.
The world's first Bitcoin ATM opened in Vancouver, Canada in the fall of 2013, allowing users to exchange their credits of the digital currency for cash and vice-versa. According to Coin ATM Radar, of the 1,258 Bitcoin ATM machines available in the US, over 1,000 of them support Bitcoin Cash. On their crypto ATM map, ATM Radar has marked a total of 4,085 cryptocurrency ATM machines in the world across 76 countries.
The Rise of Crypto ATMS
One of the most surprising pieces of information comes from a report from analytics firm Data Light, which showed that in 2018, an average of six cryptocurrency ATM machines were installed per day. One of the main ways to encourage wider crypto integration and adoption is by increasing the availability of crypto for the masses. The proliferation of ATMs around the globe is undoubtedly achieving this goal.
Most of these machines offer Bitcoin, while roughly 50 percent offer other cryptocurrencies like Litecoin and Ethereum. Dash is also available on a number of ATMs as well. The vast majority of these ATMs were installed within the first few months 2018 when Bitcoin prices were still skyrocketing after the colossal price jump in December 2017.
There are two main types of devices: the basic machine, which includes the functionality of buying cryptocurrency, and more advanced ATMs that allow users to sell digital coins in addition to purchasing them. And being that Bitcoin's birthplace is here in North America, the U.S. remains the dominant country with 70 new ATM installations, with Peru, Albania and South Korea having their first citcoin ATMs installations in November 2018, as revealed in the data from Coin ATM Radar. Crypto ATM machines can be found in:
North America (3,157 machines)

United Kingdom (200 machines)

Central Europe (750 machines)

South America (65 machines)

Australia (54 machines)
What Does this Mean for Cryptocurrency?
The demand for Bitcoin ATMs is driven almost entirely by Bitcoin users, many of whom prefer to avoid interacting with central banks to access their funds. It's hard to say whether or not the sheer increase in the number of crypto ATMs will result in a spike in the value of cryptocurrencies in the upcoming years. What we can assume is that an increase in crypto ATMs will boost cryptocurrency's visibility, making it a more observable part of day-to-day life for individuals throughout the world. They may also encourage curious individuals to jump on the cryptocurrency bandwagon when they might not otherwise do so.
Final Thoughts
Mike Dupree, CEO of ATM makers EasyBit, says his firm is targeting consumers who are already using cryptocurrencies and that building a customer outside of this niche is a challenge. Dupree recognizes that there has been a fall in cryptocurrency prices, but claims that "the beauty of cryptocurrencies is that you don't have to trust a financial institution to back your wealth. Decentralization is the future, and regulation will eventually fall in line."
What the future holds for Bitcoin is a mystery. But there are some things we can infer. Price fluctuations over the last year have been volatile over the last year, to say the least. However, the growing number of crypto ATMs throughout the world offers promising implications for raising awareness about crypto. They also give non-investors who may not be as knowledgeable about the blockchain, Bitcoin, or cryptocurrency to take the plunge and make initial investments into crypto.
Bitcoin adoption | Bitcoin atms | Bitcoin cash out | Bitcoin exchange | Cryptocurrency | Withdraw bitcoin