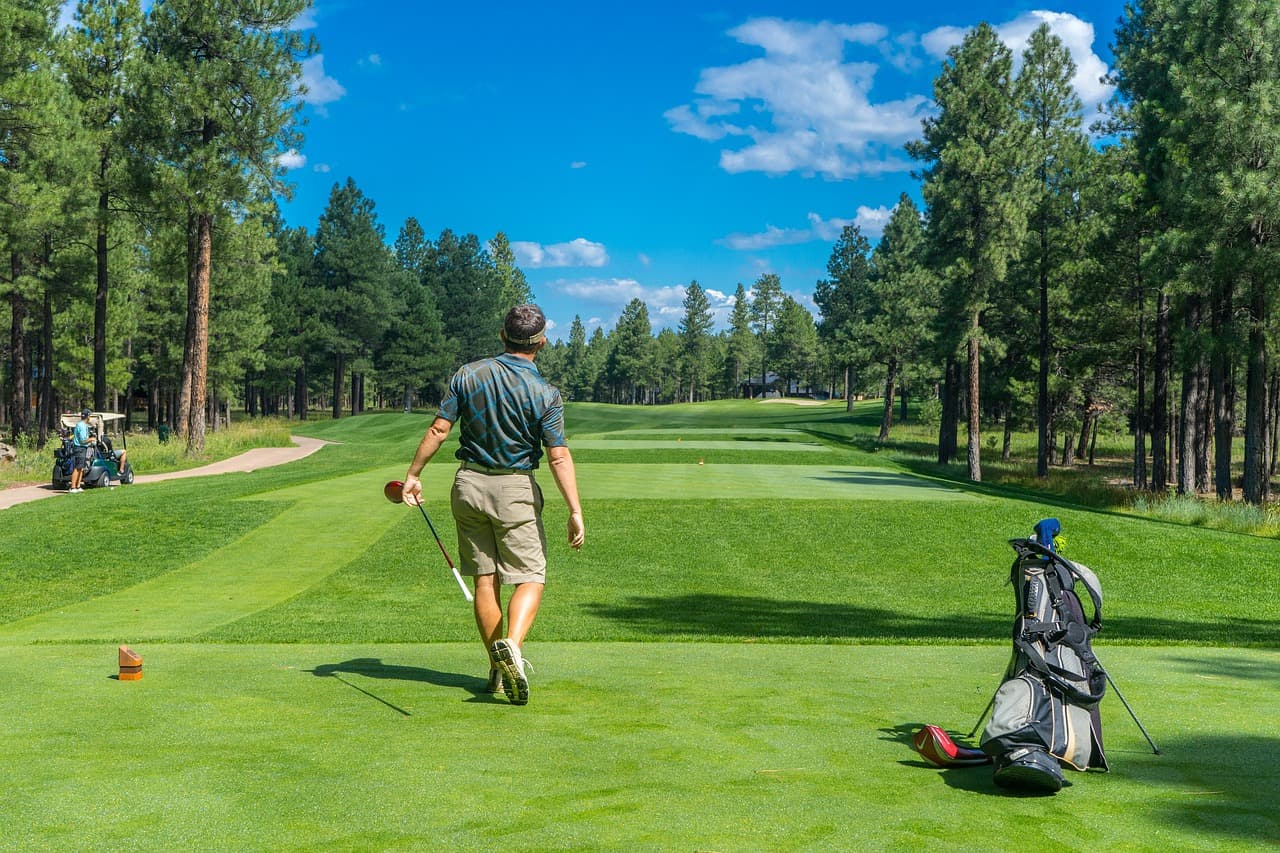 When people think of sports betting, the first thing that comes to mind is often betting on sports like football or soccer. But these aren't the only sports out there that you can make money betting on. In fact, a very popular sport that many people bet on is actually golf.
Betting on golf can be complicated if you don't know what you are doing. So keep reading to find out more about how you can bet on golf and some tips to help you to be successful in doing so.
The Basic Golf Bets
Because golf is an individual sport rather than one which involves a team, this actually greatly narrows down the amount of bets available for you to place. While this may seem like a bad thing, this is actually good because it makes it easier to bet on the sport—as there isn't as much for you to have to learn in the way of betting terminology before you begin.
Typically, in golf, you will be betting on which player you want to win a tournament. Just like in any sports bet, when you go to bet on a golf player, you will see a point spread indicating which player is the favorite. So say you are betting on a tournament where Abbott is playing Costello. You might see a number like +600 next to Abbotts's name. This means that he is the favorite to win the tournament, and in order to win $100, you must bet $600.
However, on the flipside, you could bet Costello as the underdog, because this would require much less money for you to bet in order to earn some return. But because Costello is not the favored to win, you would want to be very confident in his abilities before placing the bet. But if he does win, you could entitle yourself to a nice pay day.
Common Golf Prop Bets
While the basic bet available in golf is straightforward, something unique about the sport is that there are several prop bets available. And this is because of the way the game is played. There are prop bets such as if a certain player will make a hole in one, make the top ten, or even be eliminated from the tournament. You can also bet on if a certain player's score will be over or under a certain number(an over/under bet). The larger the tournament you are betting on, the more prop bets will be available.
Although prop bets are often more difficult to gauge over traditional who will win the tournament bets, they can still be a really fun way to enhance your betting card, especially if you are betting on golf in a social setting. It can be easy to get wrapped up in the world of golf prop bets and start making a bunch of them that you think are fun. But if you are sports betting with the purpose of making money, it is critical that you focus on the prop bets that are skill based, as these will be easier for you to make an informed decision on. For example, if your favorite player is Abbott, and you know that he is great at making a hole in one at some point during a tournament, that is probably a better prop bet for you to make rather than betting on if he will say a certain word on the podium or not.
Bets Unique to Golf
Golf has many of the same bets available that you can find for almost any other sport. But there are also several bets that are unique to golf alone. This is because of the fact that it is a single player sport with no teams and because the players aren't associated with a particular location as sports teams usually are. Additionally, golf is both a women's and a men's sport, giving you twice the opportunities to bet!
A Nationality Bet
One bet that is common to bet on in a golf tournament is called a nationality bet. This is where you bet money on what nationality the winner of a golf tournament will be. This is a helpful bet when you are a fan of more than one player from a certain country and you aren't sure which is better. This way, as long as any one of your favorite players wins the tournament, you will be able to cash in on your bet.
Three Ball Bets
Most golf tournaments or events are grouped into rounds consisting of three plays. And you can bet on the outcome of each round rather than the tournament as a whole. This can be helpful for when you know a player tends to start off strong, but tends to tire as the game goes on. These bets are also nice when you are betting in a live betting sportsbook setting, because you will be able to cash after each round rather than having to wait until the end of the tournament. This gives you more opportunities to bet your money throughout the course of the tournament.
Golf Futures
Now futures bets aren't unique to golf, but you will find people placing futures bets in golf more than any other sport. This is because unlike in other sports, where there are many variables (players on a team) that could change or go wrong over the course of season, when you bet on golf futures, you are placing a bet on a single player, or variable, to win a tournament at a future date.
While a futures bet in golf can make you a lot of money, it is important that you be sure of the player you are betting on. This is because futures bets are placed so far in advance that there are still many things that can go wrong before that tournament. And unlike in a sports team setting, where there are players to replace those that get injured, if the golf player you place a futures bet on injures their swinging arm in the second game of the season, well say goodbye to your futures bet.
Overall betting on golf can be a great way to spend a fun and social afternoon with friends. It can also be a great way to rake in some extra cash—as long as you spend some time studying the players and know who to wager on! And even if you decide that prop bets or a different type of bet in golf is more your thing—there is still money to made. Just be sure that you do your research on the sport before you place any of your hard-earned money on the line.
Golf | Sports bet | Sports betting | Betting | Gambling | Sportsbook | Golf bets | Prop betting | Prop bets