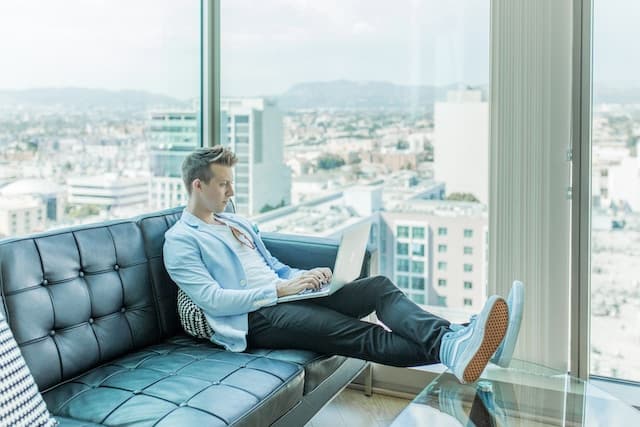 How to Promote a Cryptocurrency
Developing a crypto project is a task in itself, but the trickiest part comes after you've brought it to life. Promoting your cryptocurrency and getting investors to vouch for you is harder than it looks. How do you get investors to pick your project? What are tactics you can use to spread the word and inspire confidence?
If you're interested in learning more about how to promote cryptocurrency, you've come to the right place. Read on to learn a few of the best ways to push your cryptocurrency into the public eye, from bolstering social media to speaking to publications to get the word out. The more you know, the easier it will be to get the word out about your crypto.
How To Promote Cryptocurrency
Promoting cryptocurrency might seem like a monumental task, but there are many options available. It's ideal to stick with tried-and-true techniques for the best chance at success.
Let's dive into a few of the best ways to prompt cryptocurrency. Whether you prefer talking to people or speaking through art, there are many different ways to approach your target audience.
Try Social Media
Social media is a quality way to promote your crypto. Not only will it modernize your reach, but it will also bring massive benefits to your endeavors.
Using social media will allow:
The expansion of your community on the internet

A much larger targeted audience

Brand awareness

Customer support options

Engagement with customers and strengthened interactions
Of course, it might take practice to perfect the art. It's best to hire someone with experience to manage social media for your crypto. This way they can post on all the available apps and keep up with any incoming messages you may receive.
Related: How to Stake a Cryptocurrency
Pay Influencers
Believe it or not, crypto influencers are becoming more popular. You can hire them to advertise your crypto and reach targeted individuals with a single post. Influencers are a powerful way to market.
With an influencer, you get easy promotion for your crypto. Plus, you establish credibility and awareness of your project, especially if you hire a well-established individual to spread the word about your content.
Purchase Paid Ads
Paid advertising and paid advertising campaigns are other ways to promote a cryptocurrency. This method ensures your content reaches its desired audience without much effort.
Paid ads come in the form of:
Banner ads

Retargeted ads

Display ads
You will be able to push yourself forward on platforms like Instagram and Facebook.
Paid ads take extensive work to pull off successfully. For a quality ad run, be ready to spend a decent amount on a team and in various additional categories to bring it to fruition.
Online Community Forums
Another excellent tactic is the use of online community forums. It's a popular topic amongst these internet talking spaces, and you can manage them to promote your product.
Speaking on these forums will allow you to:
Develop yourself online to create authority and achieve credibility

Connect with potential targeted buyers

Networks with experts and brands

Better understand potential clients
You can explore and work simultaneously on these forums.
It's best to engage and interact with people before you put your project out there. The longer you take to talk with people, the more willing they will be to accept your endeavor.
Related: Reddit Crypto News Exchange/Betting Sites
Develop A Dedicated Website
Make a website aimed at the development and growth of your cryptocurrency. Not only is it a good idea, but it's also essential and will help you further promote your crypto once it hits the internet.
A website for marketing your crypto should have:
A roadmap for your endeavor

Eye-catching images

Links to various social media accounts

Contact information, such as a business email

Clear descriptions and propositions for a simple read

FAQs to answer any questions
A good website will ensure the reader knows what they are getting into with your project.
Websites keep all information in one place, easily accessible to you and interested parties. It's the hub of promotion for your endeavor.
Talk To Publications
Online and physical publications are excellent resources in the crypto world. They offer extensive opportunities, including the ability to send out press releases to spread the word about your project.
Platforms like Medium are an excellent place to put out your press releases. You can hire a team or design them yourself, then gather contact information or post with a target in mind.
You can also send your press release in the mail after garnering interest and collecting the correct addresses. Some people respond well to the digital world, while others do better with paper items in their hands.
Be careful when designing your press release. Carefully pitch and explain your project, focusing on the areas you want to advertise to investors.
Message Specific Buyers
One of the most direct ways to promote your cryptocurrency is to message targeted individuals. It will take a little work to make this tactic happen, but it's worth it if you're willing to take the time to do it.
A few things you should consider before messaging:
How will you make the messages feel personal?

What platform or platforms will you use for your messaging?

Can you put the value proposition and features in a single note?

Is there a need for personalization, and what must be in the word
Take your time before hitting that first send button.
Make a template for each social media platform for the best results. Be as straightforward as possible without being too salesy, then encourage them to talk to you if they need more information.
Remember To Check Local Laws
Of course, it's critical to always check the laws in your country, state, country, and city before proceeding with any of these promotion techniques. Not every technique is legal, and you don't want to get in trouble before your crypto launches. Sometimes, even if a method is legal, it will go against a website's terms of service, for example Facebook does not allow cryptocurrency advertising on their platform.
But once you find a legal technique that works for you, the sky's the limit. Take advantage of your resources to get your project off the ground and into the hands of waiting investors.
You May Also Enjoy: How to Invest in Crypto and Make Returns
Crypto | Cryptocurrency | How to promote cryptocurrency | Promote crypto | Crypto ads