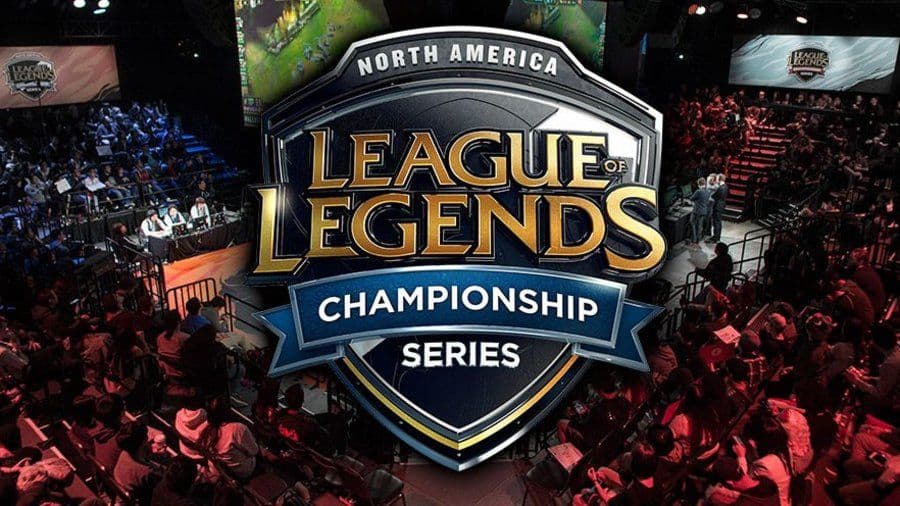 LCS Import Rule and LoL eSports Bets
If you follow esports at all, you may have become aware of some drama currently involving something known as the LCS Import Rule. So just what is this rule and what does it mean for esports teams? And how are esports changing the field of esports betting?
What is the LCS Import Rule?
This is a north American regulation which was created to ensure that north American players have an opportunity to play in north American esports leagues. According to this rule, each north American League of Legends team can only have up to two players on their team whom come from other countries. This is because there are a large number of League of Legends players who live in other locations and the league leaders are afraid the north Americans could be removed from their own league if this isn't regulated.
What do the Players Think?
In general, the players are for the abolishment of the rule. This is because they see better chances for their teams to win if better players are able to be brought in from anywhere worldwide. There are some others who are vague about whether they support the removal of the rule or not, but in general, no team is outright against the rule removal. Which is interesting as several of the north American players currently in the league are only there because the team was forced to find local talent rather than recruiting from abroad.
However, this isn't necessarily the players decision, rather it belongs to the LCS team owners, who are influenced by the feelings of the fans. And the fans, are giving a mixed response when it comes to abolishing the import rule. And this is mainly because a number of LoL fans want to feel that they are cheering for their home team, and they fear that if a team is made up of all players who aren't from the US, they won't feel like they are cheering for their home team any more. And without the fans, the teams are nothing, so this is making a huge impact on the decision to remove the rules.
So, Will The Rule Be Changed?
In the immediate future? Unlikely, but there are extenuating circumstances, such as the fact that the Oceanic Pro League was shut down by Riot just before the 2021 season. This left a lot of good non-north American players without teams and looking for positions. And the team owners have definitely noticed this, which has caused this topic to become a hot debate over the past few weeks.
Even if the rule is changed, it will probably not affect the 2021 season, as these things take time, and this rule abolition certainly won't happen overnight. But if it does get changed, it is highly likely that north American LoL teams will have a complete transformation in their rosters as the world will suddenly be available to them.
Sports Betting and LoL
Over the past few years, LoL has become one of the world's most popular esports to bet on. And bettors can place bets on both the outcomes of games, as well as on certain other features within game. Bets are currently accepted for the national championship as well as for a number of intermediary tournaments.
If you want to bet on LoL, first you need to know a little bit about the game and the type of information you should take into account when making your bet. The amount of information you have to know is vast, as not only do you just have to know about the game, but also about the players themselves, which makes betting on LoL very tricky. This is because players tend to have different strengths and weaknesses as they play the game with different characters (also known as heroes).
Now of course you're probably wondering why players don't just always play with the heroes they are best at, and this is because the each team can choose to block certain heroes at the beginning of a game, so if you, as a player, were to make it clear you could only play one hero well, this would lead to the other team auto-blocking that hero.
For this reason, successful LoL bettors often spend hours of time each week researching both players and the heroes they play, as well as how they react to certain map positions, etc. Basically, if you want to bet LoL and win, you need to spend a sufficient amount of time studying both the game and team before you put your hard-earned money on the line.
Best Way to Learn About LoL
For those who think they want to get involved in the world of esports betting, one of the best ways to learn about the games, especially one as difficult as LoL, is by actually playing the game. Even if you don't have a team of five friends who want to play with you, the game will match you up with other people at your skill level to play with. You can also play LoL with the AI to try and improve your skills without the pressure of other human players.
Will Changing the Import Rules Change Bets?
Many professional sports bettors are worried about how the effect of the removal of the LCS Import Rule will affect their betting strategy. And unfortunately, it's difficult to tell. Removing the LCS Import Rule would be tumultuous to the north American league and would lead to a number of sports bettors having to re-learn players and playing styles in order to bet efficiently. But at the same time, this isn't much different than a football team changing their players every year. So, chances are, although it would change the game and possibly take it to new levels, sports betting on LoL will probably remain the same. And the game is always changing anyways, so this is just something bettors need to accept and adapt to.
Overall, LoL is a very complicated game. Not only are the large number of roles and players difficult to keep track of, but the rules behind the league itself can also affect how the game is played. If the LCS Import Rule is indeed abolished in the coming years, it will cause a massive change to the make-up of LoL teams as well as the outcome of the games themselves.
Esports | Esports betting | Lcs | League championship series | League of legends | Lol betting | Lol esports