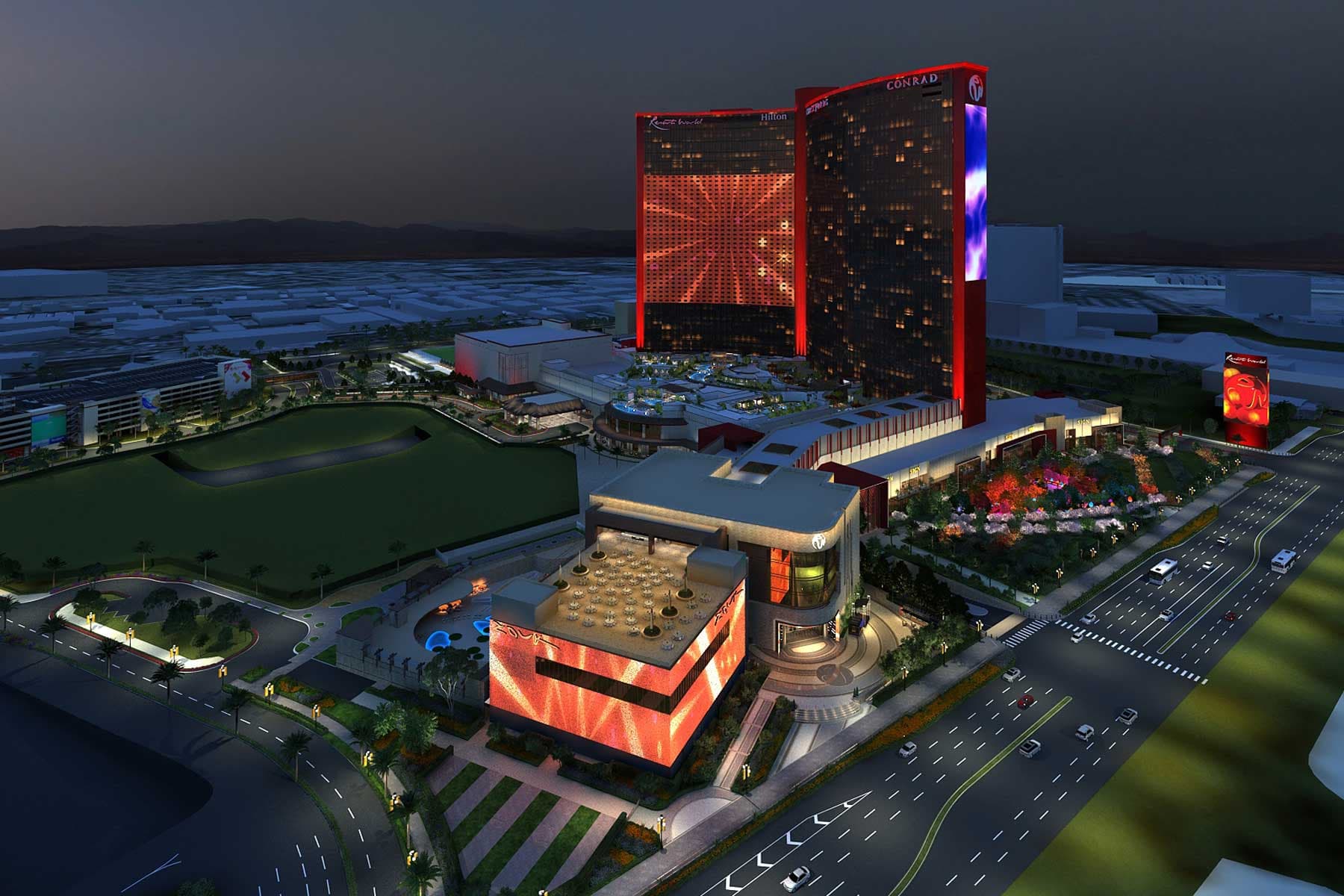 Live Casinos Adopting Cashless Payments in Bitcoin
The days where cash once reigned supreme are quickly coming to an end. First it was optional to use a card, then preferred, and now in several businesses (since the COVID 19 pandemic) it has in fact become mandatory. The last hold outs on the trend of society becoming cashless were the casinos of Las Vegas, but could that all be about to change now too?
How Casinos Typically Work
For those of you who haven't visited a Las Vegas casino in the last decade, the way they currently work is you need cash bills to gamble in any form. You can bring these with you from home, or you can use one of the many ATMs on property. Then you can head to a table game and place your cash on the table in front of a dealer, or you can head to slot machine and put your cash in the designated slot.
If you choose to play on slot machines, when it comes time to cash out, you will press a button and a paper receipt will print with the amount you are owed. You can then take this paper to another slot machine to keep playing, or back to one of the ATM machines to get cash. You can also take it to the cashier, which is typically required for larger wins.
If you picked a table game, your cash will be converted to chips which you will use to make bets as you play. Once you are finished, or ready to cash out, you will take the chips with you to the cashier and they will be able to exchange them for dollar bills for you. But either way, as you can see, casinos are an extremely physical/fiat money-based business.
Change Is Coming
In Las Vegas on June 24th, a new casino is opening in Las Vegas called Resorts World. And whenever a new casino opens in Las Vegas, the competition is always steep, after all they are going up against legacy properties like MGM Grand and the Bellagio. The last casino that tried to open on the north strip, The Lucky Dragon, did not even make it two years and is now defunct.
But Resorts World thinks it will be different, namely because they believe they are innovating the way casinos work in order to appeal to a larger, younger, crowd. Resorts World plans to offer a myriad of cashless betting and gambling systems in their casino. This means that people will be able to place bets and play slot machines without using cash.
Wait, there's more. Not only will Resorts World be offering a payment system that doesn't even require a credit card. Instead, players will have an app on their phone they will use to play different machines. And the coolest part is, players can load this app with whatever currency they want, including Bitcoin.
This is surprising as casinos have typically not been involved in the cryptocurrency movement, but Resorts World plans to change that, and they've already pretty much succeeded as the Nevada Gaming Control Board has already approved their app, meaning it will be available for players when the casino opens this week. The casino is a behemoth and plans to have 117 different table games, 30 poker tables, and 1,400 slot machines.
More Casinos Will Follow
Although Resorts World is revolutionary in its cashless approach, the app they are using for cashless payments is only one of a couple on the market. Other casinos in the city of Las Vegas have expressed interest in transforming their systems to a cashless system as well using an app known as IGTPay.
IGTPay is an app created in a partnership between Global Payments and International Gaming Technology, to create something that can seamlessly be introduced into the set-up of a gaming environment. This app was born during the COVID-19 pandemic when people found themselves not wanting to handle cash money or touch certain casino chips or buttons unnecessarily. And this app will allow players to skip the ATM on the casino floor, as well as having to carry around cash. Instead they will put their information into the app and transfer money directly from their bank to the app. They can then scan the app on any enabled machine, and play. When they are finished, they can cash out and put the money directly back in their bank account if they please.
This wallet app has already been approved in Nevada as well, and as of February 17th has been approaching casinos for adoption. As of the writing of this article, no major casinos have agreed to integrate, but Boyd Gaming appears to be interested.
The Controversy of Cash Payments
You may think that there is no way there could be any controversy surrounding something that would bring so much convenience to society. But there is. The biggest group against the technology are those who work with people suffering from gambling addictions.
When someone is addicted to gambling, this means they continue to gamble until they have no more money or the casino won't give them more. And this group of people is worried that these individuals will never stop playing if the app is hooked directly to their bank account (as there are no ATM limits getting in the way) but not only that, they also say it takes away from the casino workers being able to flag obsessive gamblers. Additionally, it will be difficult to enforce people who want to self-ban themselves from casinos to work on their problems.
Even though this is bad for someone with a gambling addiction, the casinos don't really care. They pretend to because they have to, but the end of the day the profit is their bottom line. And as far as they are concerned, this app could be a great way to release their employees from responsibility for noting who is banned from the casino and who may have a gambling problem. For them it's a win-win.
Whether you like the idea of cashless payments or not, they are coming, and they are coming fast, so it's time to be prepared for them to be integrated everywhere, even casinos. And while this may be unfortunate if you prefer to deal in cash, this is ideal for anyone tired of lugging around piles of paper in order to gamble. And this is a great segue into a world that possibly adopts cryptocurrency…but you will probably have to wait a bit longer for that dream to become reality.
Bitcoin casino | Btc news | Cashless society | Casino news | Las vegas bitcoin | Las vegas news | Resorts world crypto