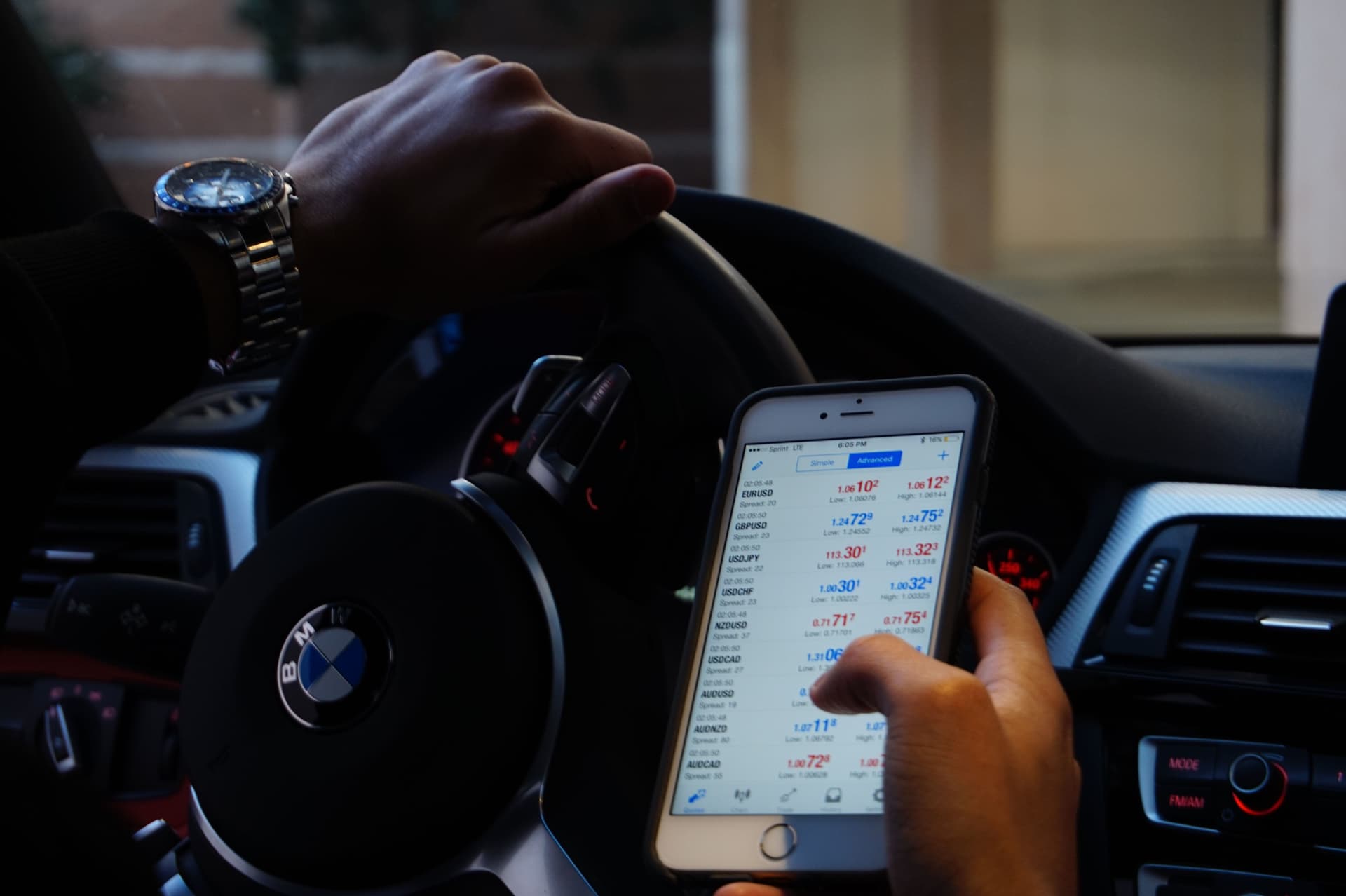 Monthly Report: April Crypto Highs and Lows
One of the most exciting aspects of dealing with cryptocurrency is waiting to see what surprises lay ahead. Every month, there are numerous predictions by industry figures, investors, and cryptocurrency users, but due to cryptocurrency's inherent volatility, many predictions never manifest.
At the beginning of April, there were predictions on crypto news sites and Reddit channels that many new major players would enter the cryptocurrency industry. It's safe to say that this prediction may have come true since Nike just filed a patent for "Cryptokicks," its proposed wallet and collectibles technology.
According to the patent, Nike plans to develop a marketplace for its footwear and clothes, powered by "mobile applications for providing access to crypto collectibles, crypto art, and application tokens."
Another prediction was that Initial Exchange Offerings (IEOs), a method of offering new coins, carried out by exchanges, would occur more than Initial Coin Offerings.
For our top recommended cryptocurrencies to watch, April was an eventful month. Here are the highlights:

Following a long drought, Bitcoin seems to be gearing up for what might be another game-changing bull run. This comes after the pioneer cryptocurrency broke the $5,500 price point, reaching a high of $5,636 on April 22nd according to Coinmarketcap. So far, this is the highest Bitcoin price this year. With a 40% monthly increase, contributing to a steady increase of 56% in the last three months, Bitcoin's winning streak is most likely here to stay.
Bitcoin's price movement has also shown a "golden cross," a technical indicator which follows the crossing of a short-term moving average above a long-term moving average. In this case, this refers to a cross between the crypto giant's 50-day moving average and its 200-day moving average, marking the first occurrence since 2015. As expected, the appearance of this golden cross is driving speculation and leading to a buying frenzy that could further drive up the price of BTC.
This price movement may be linked to new events and developments within the crypto space, such as the involvement of large corporations like Facebook, Amazon, Walmart, and JP Morgan. Another contributing development is the announcement of a possible fund recovery for Mt Gox users who lost their Bitcoins during its breach and closure. There has also been a sudden increase in Bitcoin transactions, as well as the growth of exchanges.

Just like Bitcoin, Ethereum has shown signs of a bull run, marked by a distinct golden cross as its 50-day moving average crossed above its 200-day moving average. However, it has failed to maintain its climb, causing disappointment for investors.
This has put the price of ETH below $166, a far cry from average prices above $400 in 2018. Its performance continues to decline and may now be forming a bearish structure.
Ethereum, which was one of the best-performing currencies following the reveal of its unique platform has faced stiff competition ever since. Similar platforms like EOS and NEO are waxing stronger than ever, without any of the scalability issues that Ethereum is constantly battling.

Tether, the largest and most popular of the many available stablecoins, has been accused of tampering with the price of bitcoin. According to tweets by popular cryptocurrency twitter user @Bitfinex'ed, Tether is issuing millions of dollars in USDT to manipulate the price of Bitcoin. By issuing a large amount of USDT, Tether may be trying to mislead investors.
The tweet by @Bitfinex'ed reads:
The account that monitors all financial movements of Bitfinex, shows that Tether printed out a huge amount of tokens on April 8, 2019, increasing the total supply of USDT by 417 Million.
This is not the first time such accusations have surfaced. Tether has been subpoenaed by the U.S. Commodity Futures Trading Commission (CFTC) for a similar fraudulent case in the past. However, Tether and Bitfinex have denied all allegations, stating that they are unfounded.
According to Bitfinex Chief Executive Officer, JL van der Velde, "Bitfinex nor Tether is, or has ever, engaged in any sort of market or price manipulation. Tether issuances cannot be used to prop up the price of Bitcoin or any other coin/token on Bitfinex."

The "Chinese Ethereum" as NEO is popularly called, is benefitting from the recent uptrend that most cryptocurrencies have been experiencing. However, it is unclear whether NEO can hold this position.
To be fair, the China-backed cryptocurrency led a recent broad market recovery as other digital assets also recovered from a downturn in the third week of April. But there are concerns that NEO is not doing enough on a fundamental level to drive the type of bull run it needs.
Waxing strong at a 4.4% gain to $10.95 on April 29, the NEO price does not reflect these concerns. In fact, its price has seen a steady 43% increase since the beginning of 2019 although it is still down from its peak price by 20%.

WAVES, the 31st largest cryptocurrency, experienced a temporary crash in April that could have netted investors a whopping 5200% in profits. The platform's 99% loss was caused by a large sell order with a 'no limit' price for 506,000 WAVES on the network. This transaction came close to clearing the entire WAVES/BTC trading pair order-book on Binance exchange.
Simply put, there were too many tokens sold at the same time, driving the price ridiculously low. Since the platform has recovered from its crash price of 0.0000001 BTC ($0.00052) to its initial price of 0.0052 BTC ($2.65), investors who bought WAVES during the crash are 5200% richer.
Flash crashes often occur in many different currencies and can be likened to a reverse dump scheme. They occur when there is a sudden extreme fall in the price of a crypto asset and create a huge wick in the chart's candle. There are many reasons why this decline could happen in the first place, such as a whale mistakenly placing a sell order with the wrong figure, a pump and dump scheme in action, or even a random cashout.

In the past two months, Dash has surged by more than 70%, leading the market in a slow recovery. Driven by the release of Dash Core v0.14.0 onto the testnet in late March, its price has continued its upward climb, gaining up to 8% to its current price of $113 at press time. Although Dash crypto saw a price drop to $65 earlier in the year, its recovery has been steady, with a yearly high of $115 so far.

April has been phenomenal for the price of Bitcoin. While there is no proof that its sudden uptrend will last, the chances look good. Despite numerous negative price swings, many of our recommended cryptocurrencies are waxing strong. Dash and NEO continue to lead the chart gains during recovery periods while others like Ethereum are not doing so well. Hopefully, May will bring new developments and better price changes for them.
Altcoins | Bitcoin 2019 | Bitcoin news | Crypto | Cryptocurrency news | International cryptocurrency | May 2019