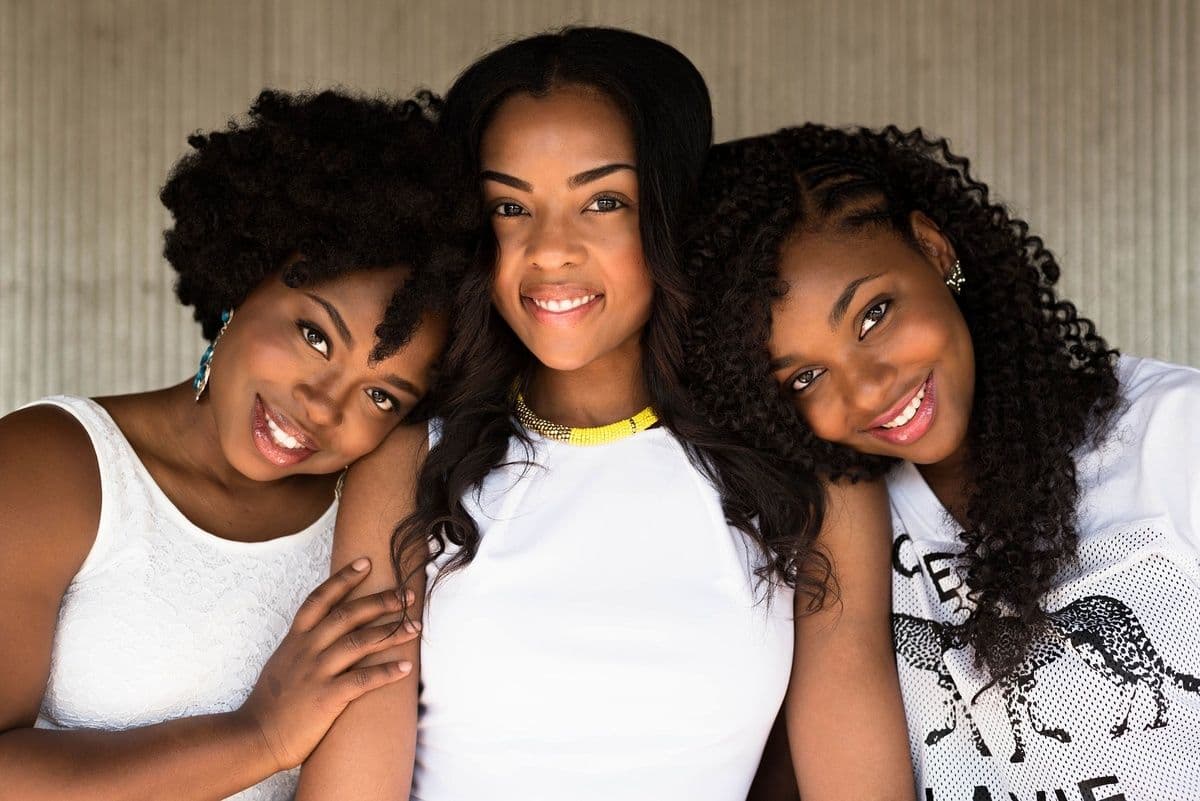 Notable Black People in the Bitcoin Community
We are now in an era where most people on the street have heard of Bitcoin and understand the very basics of what a cryptocurrency is. However, when many people think about users of Bitcoin, there's a stereotypical person who comes to mind. As the Black Lives Matter movement begins to take hold and sweep the nation demanding change, many people of color are quick to discount Bitcoin, but the reality is, there are many notable black Americans who abundantly use and support the currency as well as advocate that Bitcoin is for everyone.
Bitcoin is for Everyone
When discussing Bitcoin in general, many people believe it's only for those anti-government libertarians who want to engage in illegal activities, but there's simply no truth in that statement. Bitcoin is simply a money transfer system backed by a public ledger and quantifiable technology. Have you ever used a pre-paid card? A payday loan? Or a currency exchange booth? Chances are, you have, and if so—well Bitcoin has the potential to offer a cheaper version of all of these currency services if used to its full potential. Shawn Wilkinson, the founder of Storj (a cloud storage service) advocates its massive potential especially in online microloans. He thinks that cryptocurrency as a whole has a lot of power to change the way even the most impoverished communities use money, regardless of race.
Edwardo Jackson
Edwardo Jackson is perhaps one of the most notable black Bitcoin enthusiasts out there. In fact, he is so passionate about the currency, he currently runs a blog called Blacks in Bitcoin. Jackson is a Las Vegas resident and professional poker player, but found his love of Bitcoin while he was a writer for Upworthy in 2013. Jackson believes Bitcoin is still in the early adoption phase and thinks that now is most definitely the time for anyone who is thinking of getting into it to buy in. Currently, Jackson has developed his own blockchain based technology known as CD3D which is a decentralized app-based token which you can use in a game where instead of betting on sports, or the outcomes of elections, you vote on actors and actresses and win money based on their box office performance. This game is still under development and you can check the CinemaDraft websites for updates on when it may be opened for play. Jackson prides himself in his Bitcoin knowledge and wishes to educate everyone about it, so much so, he even hands out his personal phone number to anyone who asks so they can call him if they have questions.
Richard Sherman
You read that right, Richard Sherman, NFC Championship playing defensive back, is a Bitcoin fanatic! Sherman was born in Compton; California and it became clear early on he was destined to be a sports player. He achieved many high school records not only in football, but also as part of his school's track team. Sherman received a scholarship to attend Stanford university where he played on their team from 2006-2010. In 2011, Sherman was signed by the Seattle Seahawks and played with the team for many years until 2018 when he signed a 39-million-dollar contract with the 49ers. He is very public about his love of cryptocurrency and his many investments in the technology field, so much so, he even takes Bitcoin for payment in his online store for all of his Seahawks and 49ers merchandise.
Reggie Middleton
Reggie Middleton is an American entrepreneur and CEO of Vertiseum. Middleton's claim to fame began in the early 2000's as a financial writer for the Huffington Post. In 2011, he left his job there to start his own company and blog, Boom Bust Blog. He was an early adopter of Bitcoin, citing that its ability to be quickly, and largely, transferred making it one of the best methods of currency currently on the market. He also advocates how safe and cheap it is to transfer Bitcoin as opposed to using cash or the banking system, which has many caveats and difficulties as well as rising costs. Just think, to make a transfer from one bank to the other you either need to withdraw cash and physical drive it from one bank to another to avoid massive fees. If fees don't scare you, you can wire the money, but this still takes gas, time, and often times there are limits on the amount you can transfer. Bitcoin solves all of these problems. Middleton loves crypto currencies so much, he founded Vertiseum, an Ultracoin technology. Although the legalities of his ICO are currently under scrutiny, Middleton still stands behind his advocacy of cryptocurrencies and posts many YouTube videos educating the public on the many uses of them in everyday life.
Black Influencers to Follow
Want to learn more about Bitcoin before you dive right in? Understandable! There are many influencers of color who know a lot about the cryptocurrency world! Check out Dr. Boyce Watkins, a financial scholar who offers numerous courses in cryptocurrency for beginners as well as an internet club for investors. He also runs Financial Juneteenth, a cryptocurrency group specifically for black investors and it is currently one of the largest cryptocurrency-based communities on the internet, so make sure you pay it a visit!
Lamar Wilson is another notable influencer, widely known for building his own blockchain company Hijro, as well as a cryptocurrency wallet, back before it was even cool! He contributes abundantly to the Financial Juneteenth group listed above, as well as teaches a class about investing in cryptocurrencies on the Black Business School site.
Also follow Ian Balina, a man famous for his unique approach to ICO's thanks to his analytics background and former employment at IBM. He currently leads a global cryptocurrency investor syndicate, and posts content on YouTube, Twitter, and Instagram. Balina's content is so revolutionary that he has been featured in numerous articles in many different magazines, most notably Forbes and Huffington Post.
If after following all of these people you are still a little lost when it comes to cryptocurrency, don't worry! It's a confusing field at first. Just remember that cryptocurrency is for everyone and it make take time to learn about the ins and outs of the high-level technology. There are many websites which offer free guides you can take advantage of to help you find your way. So, subscribe to a few of them, investigate your questions, and you'll be a cryptocurrency pro in no time!
African americans | Black lives matter | Blm | Cryptocurrency | George floyd | Police militarization