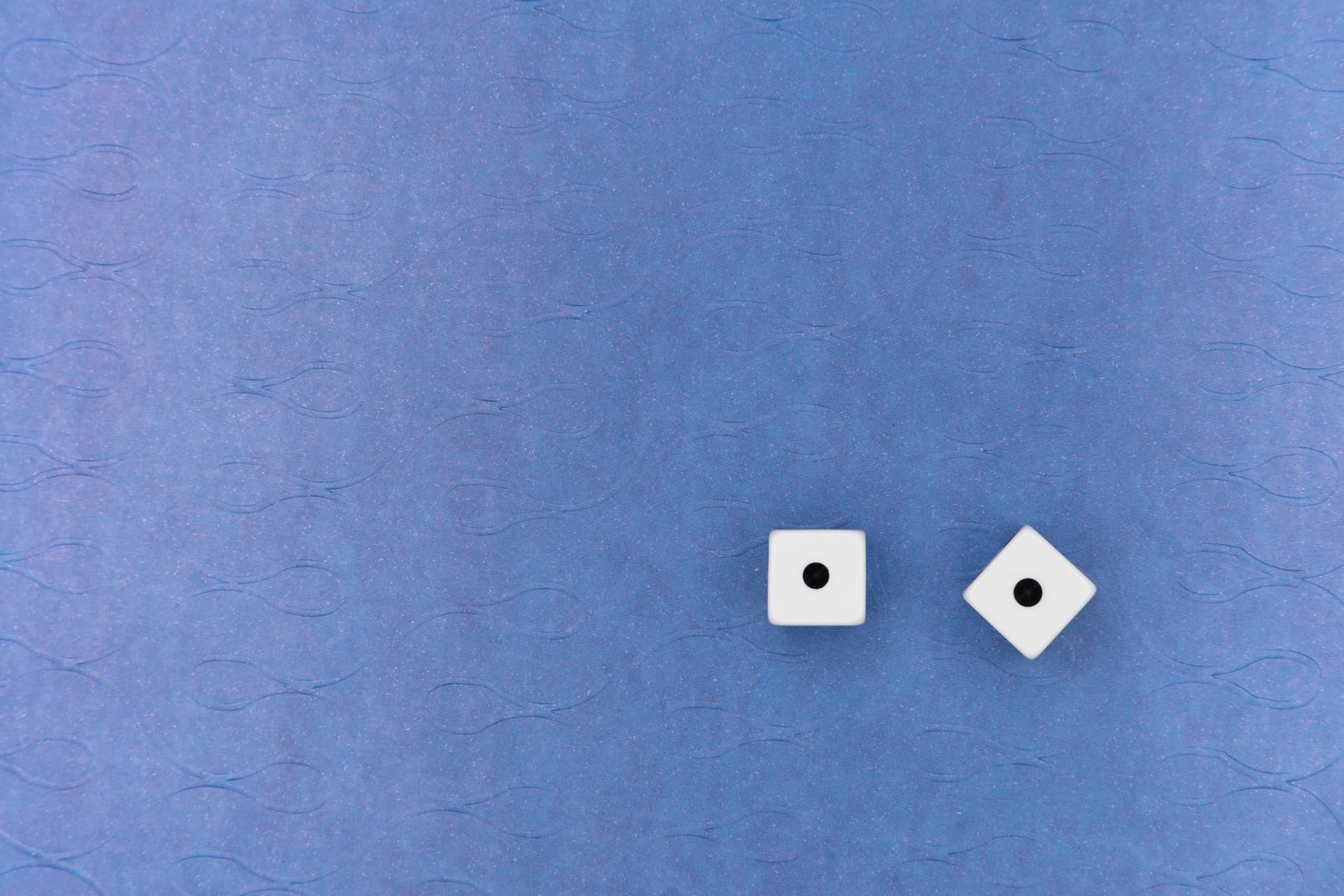 Recognizing a Gambling Addiction & Getting Help
Worried that someone close to you may be suffering from a Bitcoin gambling addiction? While it may not be as immediately fatal as a drug or alcohol addiction, being addicted to gambling can have serious implications that could eventually lead to a sad outcome. Gambling in moderation is an acceptable social behavior, so it's important to learn to recognize the line where gambling surpasses a simple enjoyment and becomes an addiction.
What Causes Gambling Addiction?
Someone who suffers from gambling addiction may be predisposed due to a gene which makes someone more likely to struggle with addiction. In addition, the individual may have an overactive insula, which is a part of the brain that leads to distorted thinking. People with an overactive insula often see patterns that don't exist, for example--thinking that they will win if they just play one more hand of blackjack because they've lost the previous four hands. Gambling addiction can also be a sign of a deeper mental issue such as bipolar disorder or schizophrenia, so it's critical to investigate if you think you or someone close to you has a gaming addiction.
Signs of a Bitcoin Gambling Addiction
The National Council on Problem Gambling estimates that around two percent of adults in the US are addicted to gambling. Unsurprisingly, most of these two percent are of the male gender, though a gambling addiction can affect women as well.
There are a number of signs to watch for to be able to know when someone's gambling is starting to become an addiction. The most obvious sign is when they obsess over any type of gaming. This could be casino games, card games, or even sports betting. They'll talk about it incessantly, look forward to it, and they may even schedule their entire life around an event where they can have the opportunity to gamble. They may even miss, or avoid work, in order to gamble. And this could eventually lead to them losing their job.
The next thing to watch for is the individual may stop paying bills, or start selling their possessions in order to gamble. Not only that, but they may start asking family and friends for loans in order to gamble, or borrowing against their house. Once gambling has reached this point, it is definitely an addiction, as no one who is just gambling for fun would face the possibility of losing their home over some bets. It is a bit of a spiral from here, as the player loses more and more of their possessions, they will take bigger and bigger risks, and they will most likely lose at some point (as they won't be able to quit even when they're ahead) and this leads to gambling addicts quickly finding themselves in legal, and serious financial trouble.
What to Do?
If you, or someone around you, seems to be suffering the symptoms of a gaming addiction, it's crucial that you get help sooner, rather than waiting until they (or you) have destroyed their lives. If a gambling addiction is allowed to proceed untreated, it could possibly lead to homelessness, or even suicide, if the gambler thinks the outlook it too bleak and that they will never be able to recover. Unfortunately, helping someone with a gambling addiction means they will have to stop completely because just like an alcohol or drug addiction, even a small 'dose' of the activity could lead to a total relapse.
For very serious gambling addicts (perhaps those who have already lost their job or home) there is an inpatient program similar to rehab where they can check themselves in and be physically prohibited from gambling. This is a lengthy commitment though, as most programs require you remain at their center for anything from 30 days to an entire year.
The more common solution for someone facing a gaming addiction is to enroll in an outpatient program. There are a number of options in the US and it's important to find the correct one that fits the individual. If you started out enjoying gaming for the social aspect, it's probably good to pick a recovery solution which involves some social time, such as a support group (Gamblers Anonymous) or another type of group sessions. Being around people with similar issues and desires can be monumental in helping you conquer your addiction.
If you consider yourself less social and only got involved with gambling for the money, it's better to consider some one on one treatment options. These include therapy sessions with a psychologist, or consider cognitive behavioral therapy which can help change your patterns of thinking. There are also some medications available which may help you control your urges to gamble, but these will only help if there is an underlying mental condition (such as bipolar disorder) which is leading you to gamble in the first place.
Whether you choose the social path, or the solitary one, you also must take steps to change your lifestyle. This can be done in a number of ways. If you live in a city where gambling is legal (or perhaps near one) it's time to consider a move to somewhere else. This will make it much easier long term to avoid gambling. The same goes if you are friends with someone who gambles compulsively, as it will be difficult for you to get help if you are constantly spending time with them. It's probably time to make some new friends, maybe even some you meet from your support group above, who are willing to engage in non-gambling activities with you. If you have already amassed a number of debts from your gambling, you should find a trusted friend or family member to handle your finances. They will help you with paying the bills, allotting you money for food, but preventing you from attaining cash to gamble. This can be very risky, so make sure this step is entrusted to someone completely trustworthy with no substance abuse issues themselves.
Outlook
No matter what path you take, it's possible to make a full recovery from a gambling addiction. And unlike alcohol or drug addiction, there is usually no long-term damage to the body as a result of the addiction. Even after recovery, you shouldn't ever go back to gambling, not even a little bit, as it can quickly lead to a relapse. But as long as you complete the program your doctor thinks is best for you, you'll likely recover and go on to lead a happy and normal life.
Betting problem | Bitcoin casino | Bitcoin gambling | Gamblers anonymous | Gambling addiction | Gambling help | Problem gambling