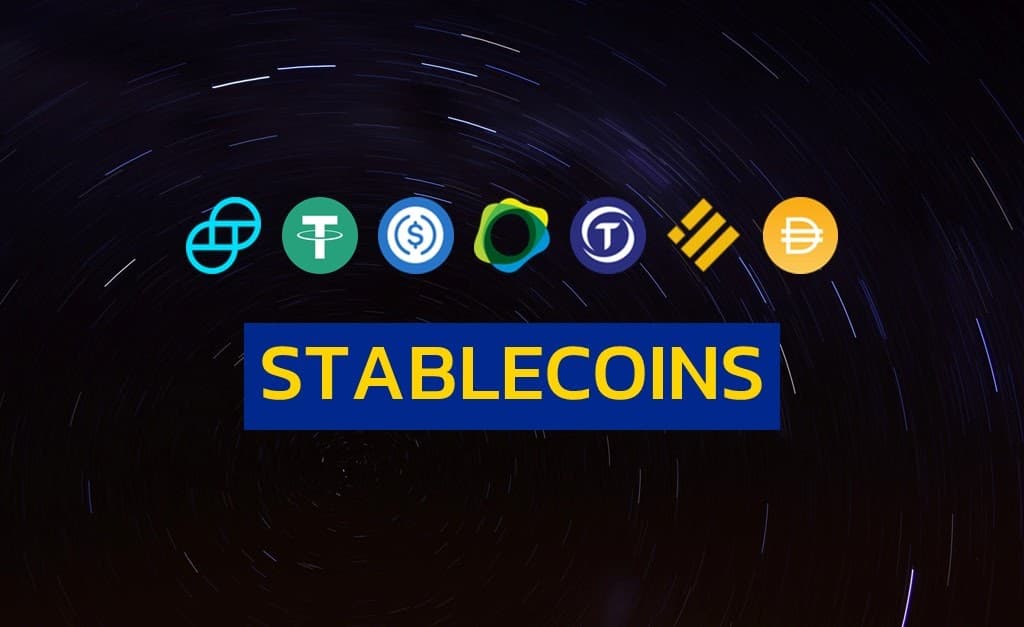 Stablecoins and Gaming: Another Solution For Gamers
Online gambling and Bitcoin have long been acquainted, especially as the COVID-19 pandemic swept the world, keeping people isolated in their homes for a period of months. But what about cryptocurrency's more stable counterpart, the stablecoin? Can they be used for gambling purposes? And most importantly of all, is it legal to use them as such?
What is a Stablecoin?
A stablecoin is technically a cryptocurrency, but instead of being backed by solved proofs like Bitcoin or Ethereum, they are backed by a real-world asset such as fiat cash or gold. This makes these coins inherently more stable than most cryptocurrencies, as their value generally only fluctuates as the value of the real-world item they represent changes. And most real-world items don't lose or gain thousands of dollars of value in one day.
Chances are, you've heard of some of the most popular stablecoins on the market before, even if you didn't realize they were stablecoins. Tether, or USDT, is an especially popular stablecoin, which currently holds fourth place of all cryptocurrencies on coinmarketcap.com and has value which is based on that of the US dollar. USD Coin is another stablecoin which is also pegged to the US dollar on a one to one ratio, and it is quickly climbing in popularity.
Government Acceptance
If you are thinking that maybe stablecoins sound like a good idea, you're not alone, in fact a number of large companies are now creating their own stablecoins to promote their brand and manage loyalty programs. The most notable are Facebook, Walmart, and JPMorgan. But these retail giants are only pursuing their own stablecoin because the US government has started to slowly but surely accept the technology may be useful for commerce purposes. And in December 2020, the US government declared that using stablecoins for online shopping purposes was legal, and this includes online gaming.
Online Gambling Is Now Less Risky
This is great news for people who love to gamble online, but have previously been scared off by the prospect of using volatile cryptocurrencies like Bitcoin to play. With stablecoins, not only do you not have to worry about complicated exchanges (as you'll likely use a stablecoin pegged to the local currency of the country the gambling website is based in), but you also don't have to worry about your deposit losing value on a day to day basis because of the market fluctuations. Stablecoins also make it easy to cash out of online gambling websites, no matter where you are located. This means someone in the US could gamble on a European gambling website using a stablecoin pegged to the Euro, and be able to cash out with ease thanks to the borderless nature of these currencies.
Esports
Besides just making online gambling easier, stablecoins will also prove to be revolutionary in the esports world, as bettors will no longer have to travel to make their bets. And trips to the bank for cash will no longer be necessary either. Bettors can instead convert their money directly from their bank account into a stablecoin, and then use the tokens to place a bet on an online sports book. This will also make it easier to cash out, as the bettor won't have to visit the sports book to collect winnings, and monies can easily be converted from the stablecoin they win back to a fiat currency.
Zytara
One company specifically is looking to cash in on the rapidly growing online gaming industry with their very own stablecoin. The company is Zytara and their stablecoin is ZUSD, which will be pegged to the US dollar on a one to one basis. ZUSD is built specifically for the gaming community. Not only will users be able to use ZUSD to purchase items instantly in the gaming world, but the token will also come with its own bank accounts making it easy to convert and cash out. This project currently runs on the Ethereum platform, but will later migrate to the DigitalBits platform, which is a new blockchain created specifically to serve the needs of the gaming industry.
Is this Legal?
So, the big question is, is this all legal? Well, this is where things get complicated. In the US, the legality of online gambling varies on a state by state basis. And if you live in a state where online gambling isn't legal, then technically using stablecoins for the activity isn't either. Outside of the US, the legality of online gambling depends on the country you live in. Generally, you can find this information with a quick google search.
Now, for those who do live in an area where online gambling is legal, using a stablecoin to do so, is legal, in the US anyways. In the same statement mentioning that stablecoins could be used for online gambling purposes, the US government proposed a new bill known as the Stable Act. This bill would go a long way towards regulating stablecoins in order to protect stablecoin consumers—basically by requiring the companies behind these stablecoins to provide paperwork of their activities, and store the funds backing their token in a government approved bank. As of the writing of this article, the act has not been reported to pass or be denied.
If you're reading the above paragraph, and feeling a little nervous about the government putting its iron fist around the stablecoin industry, you should be. Although stablecoins are centralized in nature anyways, the Stable Act appears to over-regulate the space in ways which would bleed over and affect the cryptocurrency world as well. It will be interesting to see if it passes as is, or if changes will be made prior. Follow the MintDice Blog for updates on this subject.
Conclusion
Back to the original topic, the technology of stablecoins are truly posed to take the online gambling world by storm. And if you are an individual who lives in a country or state where online gaming is legal, you're probably able to start using stablecoins to do your gambling on any site which accepts them. If you are unsure if this is you or not, make sure that you do your due diligence, and know the legalities of online gambling, or stablecoins, within your specific locale before you place any bets.
Bitcoin casino usa | Bitcoin gambling | Gambling usa | Online gambling | Stablecoin gambling | Usdt gambling