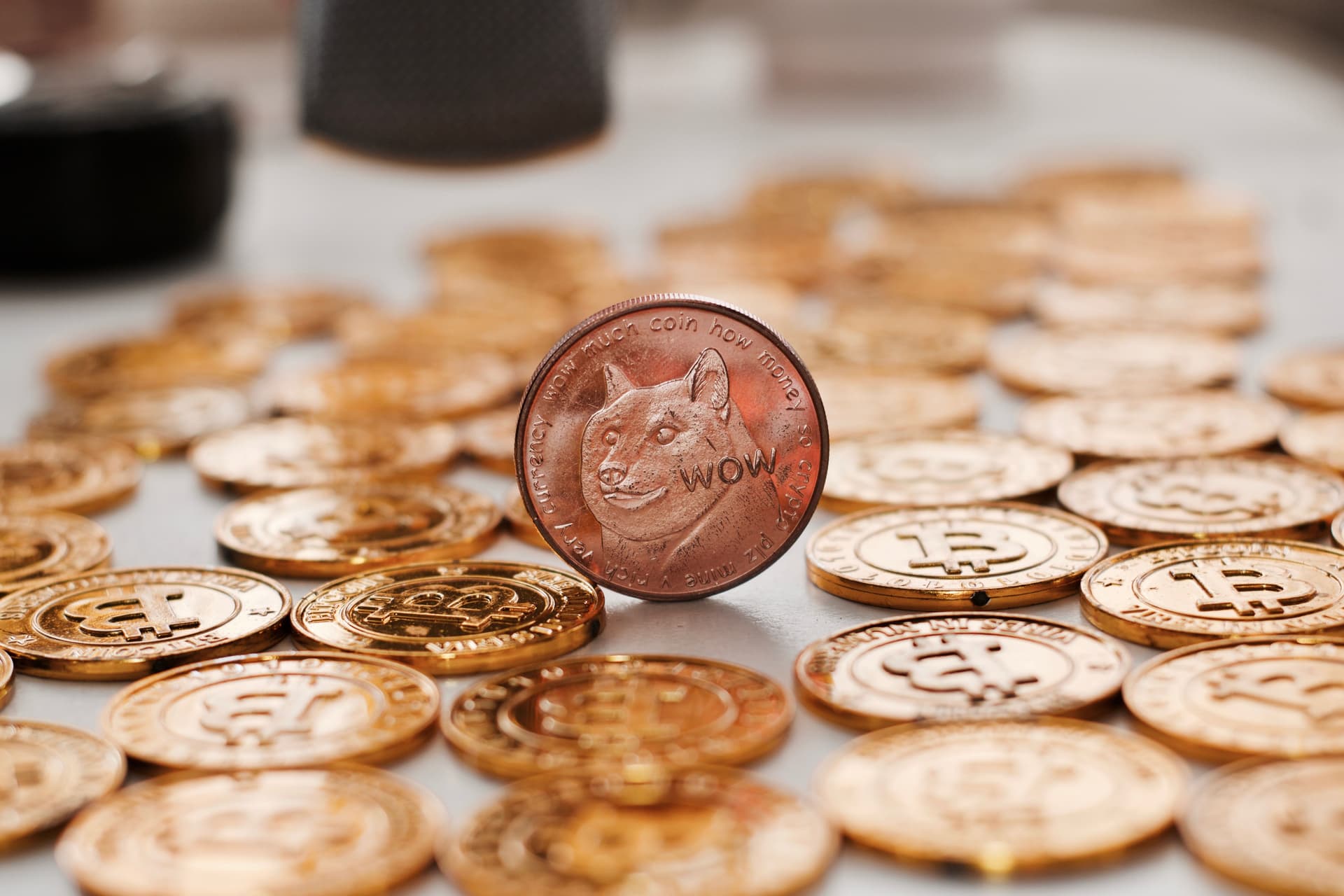 The 101 Guide to Dogecoin
Dogecoin is one of the world's fastest-growing and stable cryptocurrencies. It's been around since 2013, making it the sixth oldest cryptocurrency. By January 2014, it had a market capitalization of more than $60 million and increased to $327.62 million by June 2018. This has given the coin the 46th highest rank among cryptocurrencies.
Such traction does not happen to many cryptos with many other coins falling even before we hear of them. The most bizarre thing about the Dogecoin is that is started as a joke, only to become a viable cryptocurrency.
What is Dogecoin and How Did It Come About?
Dogecoin, abbreviated as DOGE, is one of the digital coins gaining traction in the crypto world. Founders Billy Markus and Jackson Marker launched it in the market on December 6th, 2013.
By the time it launched, the open source code coin was taken lightly by the majority of users. In fact, during its initial release, the name 'doge' was adapted from the internet meme Doge. In short, people thought it was a 'joke coin.'
Perhaps in an attempt to keep the joke rolling, more and more people purchased the coin. The coin gained popularity through social media platforms, mainly Twitter and Reddit. Reddit, in particular, allowed the currency to gain popularity because the owners were serious Redditors.
Within a few months, Dogecoin had a large online community and raised funds fast, placing it among the world's fastest-growing value markets.
The production of Dogecoins increased. More than 100 billion coins were in worldwide circulation by June 2015. The following years, it registered a total of 5.256 billion coins.
Who Developed Dogecoin?
When Billy Markus and Jackson Palmer were developing Dogecoin, they didn't actually anticipate the kind of rapid growth they have seen.
Billy Markus, a programmer and former member of the marketing organ of the Adobe Systems, was the lead developer. He received lots of inspiration from a Twitter follower who encouraged him to make the idea a reality.
They started it as a 'Joke Coin' or a fun currency. But, as Billy mentioned, he hoped that a day would come when the usage of the coin would surpass that of big market players like Bitcoin.
After several encouragements from Twitter followers, the developer purchased the Dogecoin domain. He incorporated a splash screen and used the Doge as the primary logo. Then, he started creating the currency's public spaces, especially after he had made contact with Palmer.
The coin wasn't precisely a fresh idea. Markus, a skilled developer, based the codes on Luckycoin. This was an underdog digital currency at the time, and he thought it would be wise to use the code. In turn, Luckycoin was based on Litecoin, which bases its efficiency on the scrypt technology and proof-of-work algorithm.
Is Dogecoin A Good Investment?
It would be very difficult to say if a cryptocurrency, or anything at that, that started as an internet meme would be a good investment. Stating objectively, whether Dogecoin is a good or bad investment is almost impossible.
Truth be said, this digital currency is a replica of Litecoin, as its coding was based on the latter. Its price keeps getting inflated, depending on the market behavior. The price often falls sporadically with no clear reason. The investors and financial experts cannot forecast or predict its market trends.
Litecoin has a block time of 2.5 minutes, while Dogecoin blocks are produced every one minute. This adds more than 5.2 billion coins every year.
The short block time of Dogecoin makes it more accessible than Bitcoin, giving it an added incentive as more people can own Dogecoin. However, this results in a production of a large number of the coins which inflates the market reducing the value of the cryptocurrency.
How and Where Do You Buy Dogecoin?
If you want to buy Dogecoin, you need to have a cryptocurrency wallet ready. You may choose desktop or hardware wallets. Once you have one, you can look for peers selling their coins.
Alternatively, you can look at Reddit subreddits who are always willing to help in regards to Dogecoins. Another excellent method of buying or selling the coin is through Exchanges such as Binance, Poloniex, Bittrex, and Kraken among others.
These platforms accept payment through traditional payment services like Paypal, credit cards or other money transfer services.
In fact, you can even exchange the coins with other cryptocurrencies. This is one of the most interesting things about the coin and one factor that has kept Dogecoin so popular. The ability to trade Dogecoin with other currencies gives you the ability to own a different coin while keeping the crypto trading fun. Keeping it fun aligns with Doge's primary attributes.
Where is Dogecoin Stored?
You can download your wallet on the Dogecoin website. You will find several wallets, but you must pick the one that is compatible with your operating system. It is advisable that you set your wallet to 'encrypted.' This will secure your coins and maintain your privacy.
How is Dogecoin Mined?
The most basic things you need to mine this cryptocurrency is cheap power and graphics cards. If you want to begin with cryptocurrency mining using a single computer, then you can do away with the graphics cards.
This will be a little slower than when you have the graphics card. Mining the coins is quite simple and doesn't affect the standard performance of your PC, mainly because it is extracted when the system is idle.
Thus, the risk of overheating is almost impossible. Miners can run the software on Windows, Linux or even MacOX. The process is more straightforward if you have the Litecoin Mining Hardware. Dogecoin is based on Litecoin, and this means that the infrastructure will work almost seamlessly.
It's advisable to use mining pools as opposed to solo mining. Mining pools involve getting the correct answer to mathematical puzzles, and you get rewards in the form of coins. If you do it solo, the returns are great, but it will take years before you can make anything substantial. It is recommended that you join Dogecoin mining pools, teams dedicated to solving the puzzles. The rewards are then shared among the miners.
What is the Dogecoin Foundation?
Dogecoin is one of the coins with a community interested in community service. Over the past few years, the virtual currency has participated in several projects across the world. This has not only given them substantial media attention but has also garnered interest from the masses.
In 2014, Dogecoin was part of the sponsors of the winter Olympics by sponsoring the Jamaican Bobsled team.
The coin has been responsible for a couple of water projects in developing countries, most notably in Kenya. The primary aim of this project was to reach out to poor people and help them access clean water.
Dogecoin has also sponsored a driver in the Nascar race. The projects are just a few ideas in which the coin's community has been involved in bettering the lives of people across the world.
Final Thoughts
Dogecoin started as a joke, but its growth proves that all you need to develop a sound virtual currency is interest and an audience. Contrary to past belief, the Dogecoin developer team is working to move the platform forward. They recently released an alpha upgrade to their platform source code. The upgrade will provide a suitable environment for merchants to perform live money tests on the network. This will allow merchants to find out how to best integrate Dogecoin.
Recent events have shown that the coin is on its way to increased global adoption. One of those events is the recently-concluded FIFA world cup in Russia, where Dogecoin was accepted as a means of payment. Apartments Malina, situated in Kaliningrad, one of the four hosting cities partnered with Free Kassa, a wallet provider to accept Dogecoin for payment alongside other cryptocurrencies such as Bitcoin, Ethereum and Litecoin. These signs of adoption show that the coin may have a better survival chance than critics initially thought.
Altcoins | Cheap altcoins | Cheap cryptocurrency | Doge | Dogecoin | Guide | Much coin | Very wow | Wow reddit