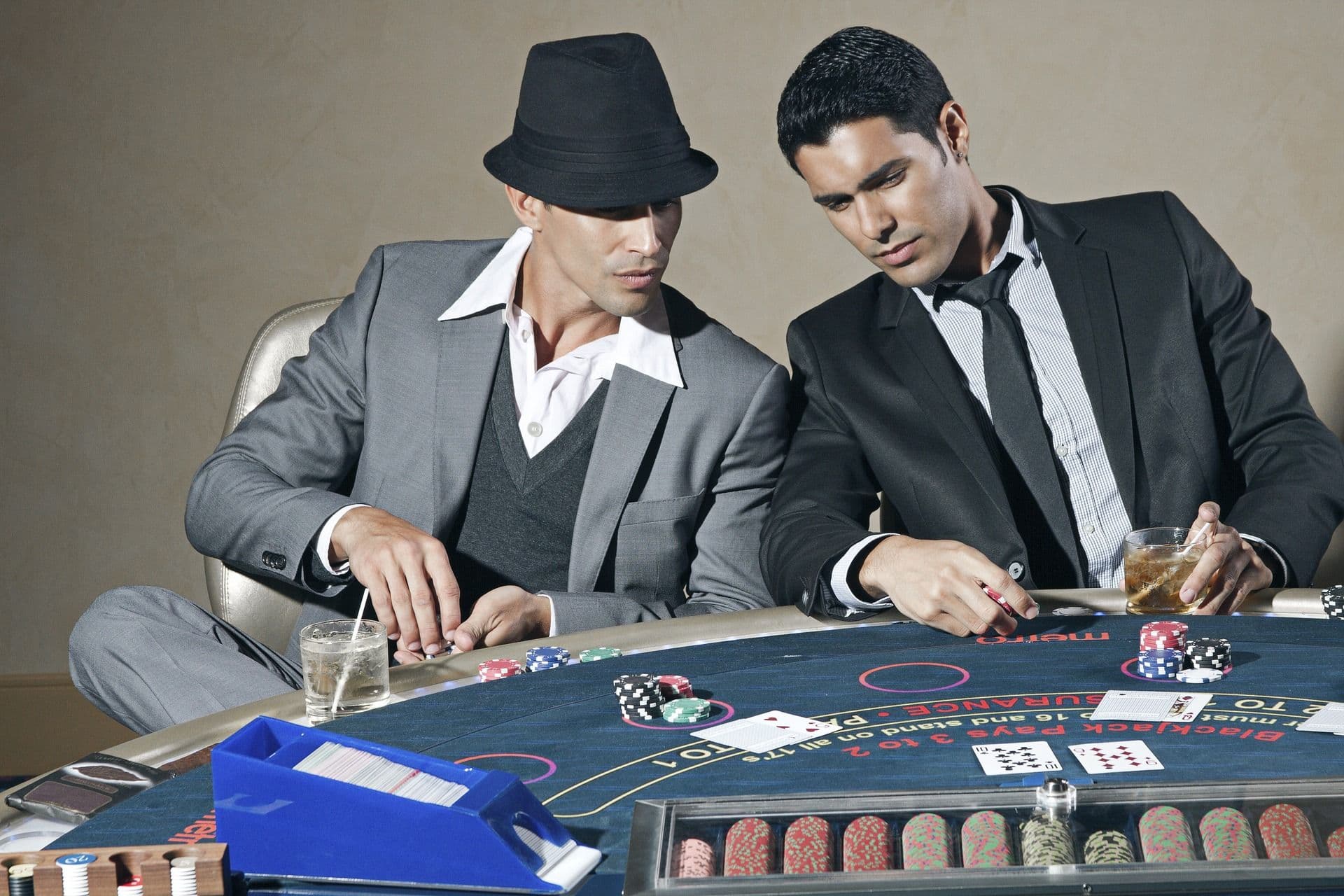 The Best Casino Games to Make Money
We've all heard the stories of a friend or family member who went to Las Vegas for the weekend and hit the jackpot, leaving us to wonder just how they did it.
Every game of chance is directed by something known as odds. Odds dictate your chance of winning on any individual play of the game in question. Different games carry different odds, as do different manners of play. So what game you choose to play can really change what you ending up winning in the end.
Table Games
The experts all agree, if you want to win a lot of money, table games are the way to go. Blackjack has one of the best odds of winning with a reported house edge of just one percent. This is much lower than most other games on the floor. Many people are going to argue that Poker is a much better card game offering better returns, and they are not wrong. However, Poker can be a tricky game if you don't know what you are doing, so if you aren't an experienced Poker player, stay away from the Poker tables, as the competition can be rough. Instead check out a Blackjack table nearby which is much better for beginner gamblers.
If you're not a card player, head to the Craps table. Craps has the second best odds after Blackjack at just about 50-50. Craps is not as simple as Blackjack. I recommend reading up on game play a bit before you head over so you aren't caught unaware, but really, Craps is a simple game to play as you are just betting on the dice roll—it's all the side bets that make it complicated.
Looking for something with good odds but not complicated? Then check out the Roulette tables. Similar to Craps, you have a nearly 50-50 chance of winning at roulette, and all you have to do is pick a number and hope for the best!
Slot Machines
Now you're not going to have near as much success playing slot machines as you are table games, but there are ways to win big on slots. First of all, when you're playing slots, always bet the maximum amount you can bet. This is because the way slot machines are programmed, the more money you put in the more money you are eligible to win. Also, don't go for the penny slots. The $1 and $5 slots have the better odds.
Besides just playing slots, you can enroll in a slots tournament. In a place like Las Vegas, these tournaments can often be free to enter and pay out something like $500; you just have to commit the time in order to participate. Other slot tournaments are not free, but they will usually have a higher payout and can be worth the entry fee if you know what you're doing. So if you are passionate about slots, these tournaments could result in an easy profit for you.
If you've never played online, I highly suggest you check it out. There are many websites with online slot machines that pay out at much higher rates than those offered in the casinos. One of the best websites for slot machines is MintDice. They have three different slot machines that let you choose your level of risk. Like I previously mentioned, the level of risk you choose when playing slots is directly related to the level of your reward so keep that in mind.
Online Gaming
As stated above, if you really want to make money in the casino, you need to check out the online casinos. The casinos on the Las Vegas strip are actually some of the worst to gamble in, as they know they have a captive audience that will stay whether they like it or not and therefore have the worst odds. Even other casinos in Las Vegas that are off the strip operate under this same idea. Going to a Casino in a smaller town is definitely a better option if you want to win some money, but honestly the best idea is to take your gambling online.
Websites know that you have many options of things to do on the Internet; after all, YouTube is truly an endless amount of content. And because of this, online gambling sites offer much more competitive odds because they want you to keep coming back. Many online casinos will even offer freebies to get you started, such as a faucet or account credit, which is a nice feature when you are deciding if you like a website or not.
If you're interested in Poker, teaching yourself how to play and then playing in online games really can generate revenue for you. It may not be much at first, but who knows, you could make it big. The big Poker website currently known for its consistent action is PokerStars. If you're looking to learn how to play, there are many websites such as Upswing Poker which offer lessons to beginners and can turn you into a pro in no time!
If you're in to slots or dice, then online gambling is your oyster; there are tons of sites that offer these games. My personal favorite is MintDice, which offers dice, slots, plinko, and a really fun game known as Bit.Rocket. MintDice is a casino run on cryptocurrency, meaning you'll need to purchase some if you want to play. Although this may sound daunting to those unfamiliar with the Bitcoin world, this actually makes it much easier to deposit and withdraw your money instead of having to go somewhere or use complicated cash out options. MintDice also has one of the most generous faucets out there, making it very easy to try their site without needing immediate commitment.
Before you start to play on any online website, make sure you verify the safety and security of that website. Asking if a casino can prove if they are "provably fair" is usually the best place to start. Also check out the FAQ so you know the rules and withdrawal and deposit guidelines.
No matter how you decide to gamble your money, always remember to gamble responsibly.
Best bitcoin casino | Best casino | Bitcoin gambling | Bitcoin slots | Casino games | Earn bitcoin | Online casino | Online slots