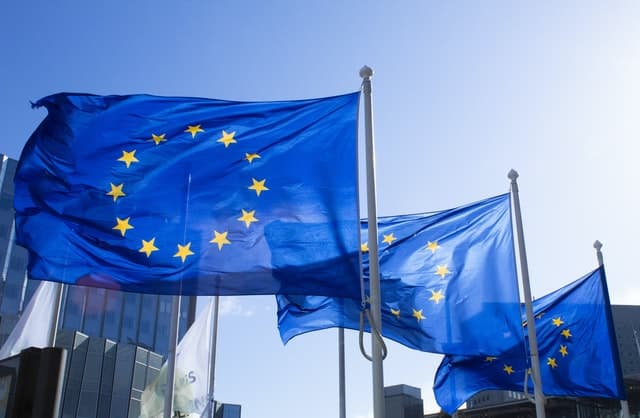 The EU Officially Regulates Cryptocurrency Markets
While many governments recognize the potential of cryptocurrency and the technology behind it, many also criticize how unregulated the industry is. Many companies, especially in the EU, state they would use cryptocurrency but simply can't because of the lack of regulation.
Well, as of July 2022, all that is about to change as the EU powers have officially decided on a framework to use to regulate cryptocurrency.
Read on to learn more about the proposed agreement, what it includes, and what the future looks like for cryptocurrency company within the EU.
What is MiCA?
MiCA stands for Markets in Crypto Assets and it is legislation within the EU that regulates cryptocurrency companies and markets. It is slated to provide safeguards for customers as well as implement anti-money laundering restrictions.
The document establishes minimum requirements for crypto firms when it comes to collecting and storing customers data—which should come as no surprise because the EU is already quite advanced when it comes to data protection laws. They are also requiring that European crypto companies become liable for cryptocurrency that is lost due to hacks or other failures in a company's security—something which is well overdue in light of the recent spike in cryptocurrency hacks.
The act also has stringent rules for stablecoins, which leaves many grumbling saying there "is no money to be made in stablecoins under this law" which, honestly, is for the better because stablecoins shouldn't be used to make money in the first place, as that isn't the point of them.
The deal does exclude some things people previously thought would be included, most notably NFTs. MiCA also doesn't include a ban on the costly proof-of-work consensus mechanism which many Bitcoin fans feared would be included based on original rumors.
The deal was reached by the European Parliament, commission, and council—all three of the acting bodies in the EU legislative process. While MiCA is complete and approved by the EU as a whole, it now needs to go to each individual member country of the EU to become a law. These member states have 18 months to approve or deny the legislation, meaning there is quite some time before cryptocurrency companies need to worry.
What Will Happen When MiCA Takes Effect?
If this legislation is approved and signed into EU law, it will definitely change some of the ways the cryptocurrency world runs. First and foremost, it will be more difficult in the EU for new companies to enter the space as they will have to prove that they meet all the required security requirements in order to operate as a firm.
The regulation will also make EU residents feel better about how their data is used and their money is protected when they do decide to invest in the cryptocurrency world.
Beyond that, however, we don't expect there to be too many changes because of this regulation. Namely because cryptocurrency is so borderless and decentralized it's hard to regulate it in the first place. If an EU company doesn't like the new regulations, it isn't hard for them to move to Georgia, or another non-EU country nearby and startup operations again.
It is also difficult to enforce this policy because to the remote nature of the cryptocurrency world. It is highly unlikely that someone wishing to invest in a cryptocurrency hedge fund will be seeing customers in an office or even seeing them in person at all. Plus with the sheer size of the EU it is very likely people will invest in projects in other countries in the first place. This make it difficult for the governments to enforce the regulation when border crossings are taking place or when trying to find a company that doesn't have a physical office.
All this regulation will really do is regulate the large companies that run exchanges and are well known to authorities. And while your information will be accessible on these sites if the authorities request it (mainly if they believe you are money laundering) there still may be jurisdiction issues which limit your ability to be prosecuted.
No matter what the government tries they will never truly be able to regulate Bitcoin and other cryptocurrencies, all they can do is regulate the companies which offer exchanges and other cryptocurrency services. When these are regulated, they do help more people feel secure enough to enter the space, meaning they are generally good for cryptocurrency—although many of the die-hard believers will disagree.
What Does MiCA Mean for Cryptocurrency?
Because MiCA isn't officially a law yet, it doesn't mean too much for cryptocurrency. If it is signed into law, there is a chance cryptocurrency prices could spike if a lot of people suddenly feel safe investing their money. But, don't get too excited as it could also crash if many companies decide to leave cryptocurrency, making it more difficult for EU citizens to trade crypto.
As of right now, if you are an EU cryptocurrency investor, don't worry too much just yet, because there is also a chance MiCA isn't even signed into law. There is also a chance that it is, but that it doesn't take effect for years down the road.
Also keep in mind that NFTs aren't included in the regulation, meaning business will carry on in this market as usual. Not that we recommend investing in NFTs, because they are typically even riskier than cryptocurrency.
In the meantime, if you've got some cryptocurrency burning a hole in your pocket, head on over to MintDice.com, one of the best bitcoin casinos where you can make bets on all kinds of games using cryptocurrency. Whether you want to play dice, slots, plinko, or bitcoin blackjack, MintDice has it all—so check it out! And stay tuned for a sportsbook feature which will be added to the site soon so you can bet on all your favorite sports.
Eu | Eu crypto | Cryptocurrency legislation | Cryptocurrency regulations | Crypo law | Crypto legal