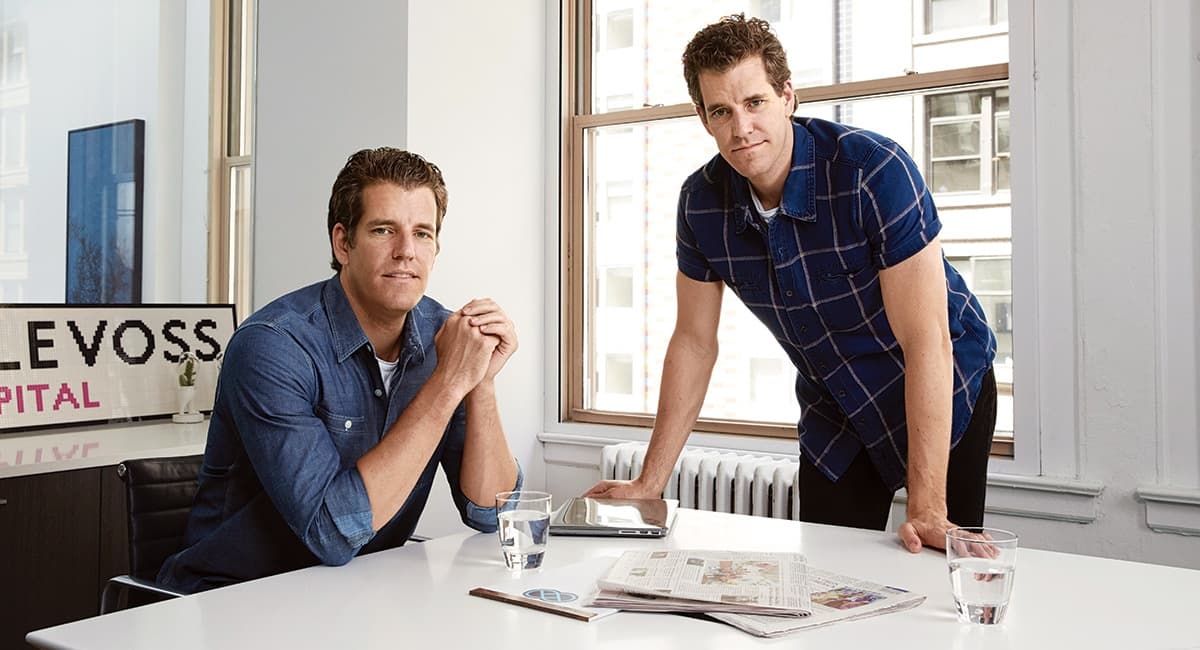 The Winklevoss Twins: Where They Are Now
Cameron and Tyler Winklevoss are twin brothers who were originally known for their rowing abilities and later became known for their lawsuit against Mark Zuckerberg. Although they walked away with millions of dollars, they managed to stay in the limelight in other areas.
The Winklevoss twins took the world by storm with their public eye lawsuit against Mark Zuckerberg concerning Facebook. Now, years after the fact, they have managed to keep themselves known through their fame with cryptocurrency.
To learn more about what the Winklevoss twins have been up to since the Facebook lawsuit, you do not have to look too hard. Keep reading to discover the many ways these twins have managed to not just stay afloat but to thrive in business.
Who Are the Winklevoss Twins?
Although the Winklevoss twins were known for their rowing abilities in college, they are probably more well known for their dispute against Mark Zuckerberg. Having gone to Harvard and later graduate school with Zuckerberg, they also were on the crew of the rowing team.
The twins started rowing when they were just 15 years old and made it all the way to the Olympics after rowing in college. Going to the Beijing Olympics in 2008, the twins placed sixth in the event of rowing as part of their dream.
While most people did not, and may still not, know who the Winklevoss twins are, they only came onto the scene when they filed a lawsuit against Mark Zuckerberg. This was a well-known case that was made even more famous with the movie "The Social Network," which covered it even more.
What Was the Facebook Lawsuit About?
During their time in college, the Winklevoss twins and other classmates created a social networking idea called ConnectU. It was later after Zuckerberg created Facebook that the Winklevoss twins claimed that Zuckerberg stole their idea.
By the time the lawsuit came about, Facebook was already worth upwards of $400 billion. The lawsuit was explained best in the movie adaptation of "The Social Network," which was based on Ben Mezrich's 2009 book "The Accidental Billionaires."
Having claimed that since Zuckerberg was a classmate of theirs at Harvard when they created ConnectU, he knew that this was their idea when he created it. They claimed that the very essence of Facebook was what their college social network project was about.
They further claimed that Zuckerberg had offered to help them launch their idea but instead slowly gave them lip service while secretly launching his own Facebook.
What was the Outcome of the Facebook Lawsuit?
By 2011, the Winklevoss case against Mark Zuckerberg and the Facebook lawsuit was coming to an end. This is because the twins chose to end the lawsuit and accepted a settlement of $65 million.
When the settlement came down, the Winklevoss twins and their attorneys originally agreed to the terms to end the suit. However, after some information came out, they learned that the value they were originally promised had been skewed.
It was then that they were planning to have the entire settlement overturned with the claims that the actual value of Facebook was not actually what it appeared to be. Despite this, the decision to further the lawsuit came to an end.
Instead of taking the case to the Supreme Court to overturn the original settlement, the twins and their legal team dropped the pursuit. Despite this, and since the value of Facebook continues to grow, the Winklevoss twins benefited as well.
Where are the Winklevoss Twins Now?
After the lawsuit, the Winklevoss Twins took their Facebook winnings and aimed them at investing in Bitcoin. While they were not looking for the "next big thing," they seemed to find it in cryptocurrency.
They initially invested more than $10 million in cryptocurrency, which ended up being one of the best moves they have ever made. This is because crypto began to rise and become worth more and more during this time.
While they did not succeed at claiming their right to the social media platform, they found other ways to rise to the top. Their investment in Bitcoin led them to become even more wealthy in the world of cryptocurrency.
In fact, they even went so far as to create their own cryptocurrency exchange company, Gemini, in 2014. Through their company, they have also created their cryptocurrency, the Gemini dollar.
Since then, Gemini has become one of the most popular cryptocurrency exchange companies in the world.
Currently, however, like other cryptocurrency companies, Gemini has hit a bit of a rough patch since what they deem as "crypto winter" has set in. This means that cryptocurrency prices took a nosedive, leaving many companies scrambling to stay afloat.
The Winklevoss twins and their company Gemini have decided to combat this phenomenon by cutting about 10% of their workforce. This means laying off around 100 of their just over 1,000 employees worldwide.
An interesting side note about the Winklevoss twins is that while they have made a name for themselves in the cryptocurrency world, they are also sometimes found belting it out on stage. This is because not only does this duo shred in the crypto world, they have a band, Mars Junction, where they are often found on stage as a cover band.
Final Thoughts on the Winklevoss Twins
Despite the Winklevoss twins missing out on what they originally imagined themselves doing in the social media world, they have found themselves thriving in other areas. This is because even though they were not necessarily looking for what comes next, they found it while sitting around enjoying their fortune.
They were able to take a piece of their winnings and invest it in ways that have brought them even larger wealth than they imagined. Even though cryptocurrency is suffering at the current moment, like other investment areas, it will soon take a turn for the better.
Although their dive into the tech world did not end up as they originally thought, they have found a way to thrive despite setbacks. This is why Gemini and the twins will rise once again once crypto winter comes to an end.
Winklevoss twins | Zuckerburg | The social network | Gemini exchange | Bitcoin | Cryptocurrency