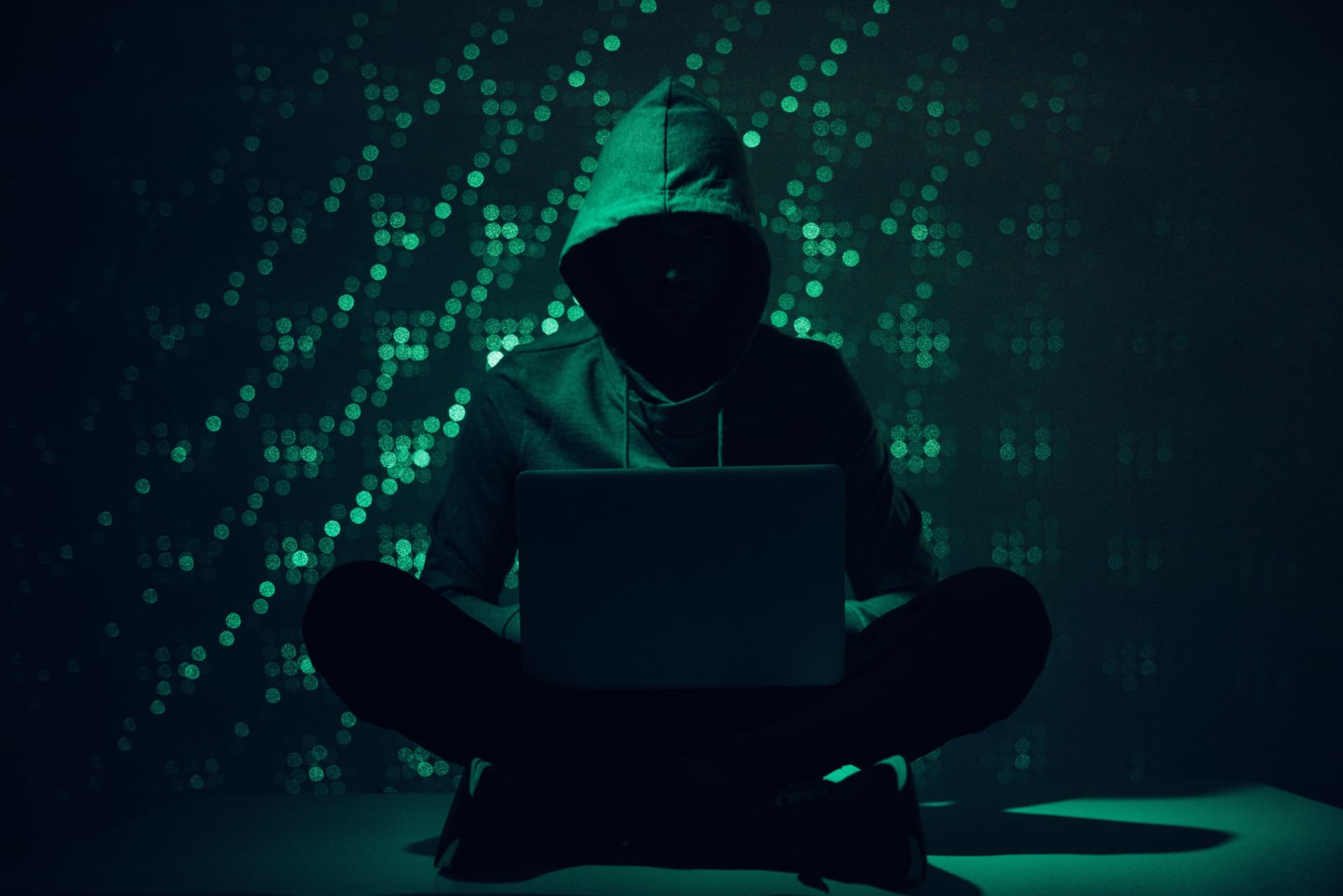 Titanium Blockchain: Why It Failed
On May 22, 2018, the U.S. Securities and Exchange Commission (SEC) filed a complaint against Titanium Blockchain, an Israeli start up in the middle of its ICO at the time. According to the SEC, the firm had violated the commission's registration and anti-fraud regulations in the process of raising funding from investors.
Charged with securities fraud, company founder, Michael Stollaire stands accused of falsifying information. Allegedly, the company was caught claiming false ties to large firms like Boeing, Disney, and PayPal.
What is Titanium Blockchain?
According to their official website, Titanium Blockchain is a research, development and consulting company that offers full-scale blockchain development services to enterprises in several industries.
They are focused on exposing corporations to the applications of blockchain technology for benefits such as increased efficiency and speed. The firm claims that it delivers deep insights to its clients, based on a wealth of experience within the field. They follow a comprehensive roadmap which encompasses every stage of operation, from elaborate planning and product architecture to selecting the best technical solutions, product definition, outlining R&D processes and final execution.
Their main services include consulting, private and public blockchain development as well as ICO services.
The Tel Aviv-based firm makes use of several existing blockchain applications including Hyperledger, NEO, Ripple, Waves, Cardano, Quorum, AION, Wanchain, Blockchain as a Service (BaaS), and Ethereum-based decentralized applications among others.
In September 2018, Titanium blockchain announced that it officially became a technology partner of WLTH, a health blockchain platform which rewards users for achieving health goals. Some other significant partnerships include:
Gaby, a community management tool

Millentrix, a cryptocurrency management service

Verv, a smart home energy assistance that provides information on electricity usage

Bidipass, an ID verification solution

The ICO platform
What was the Titanium Blockchain Infrastructure Scam?
According to a statement by Robert Cohen, head of the SEC Enforcement Division's Cyber Unit:
"This ICO was based on a social media marketing blitz that allegedly deceived investors with purely fictional claims of business prospects. Having filed multiple cases involving allegedly fraudulent ICOs, we again encourage investors to be especially cautious when considering these as investments."
In detail, the Titanium fraud involved an inflation scheme that allowed it to profit from deceiving investors. It entailed orchestrating a social media campaign, using fake testimonials and false claims of corporate relationships with over thirty well-known companies, to create the illusion of credibility and expertise to unsuspecting investors.
This generated a high demand for their digital asset during the ICO stage since the brands that were falsely named gave the firm an extra layer of credibility. They also offered incentives and created a sense of urgency leading to FOMO (fear of missing out) which prompted investors to buy into their tokens without analyzing the project properly.
SEC Complaint
In its complaint against Titanium Blockchain, the SEC has also sued the firm for evading a valid offering exemption and registration. EHI Internetwork and Systems Management Inc., another company linked to Stollaire, was also mentioned in the complaint. Following the initial complaint, regulatory officials successfully obtained an emergency asset freeze which applied to the Titanium ICO in which over $21 million was raised.
The SEC is focused on the retrieval of investor funds with interest and several penalties. The regulator also has plans to ban company founder, Stollaire, from any further participation in future digital offerings. Following the issuance of a temporary restraining order by the SEC, all involved parties have agreed to a preliminary injunction for the status of the firm to become a permanent receivership.
This case can be linked to the recent focus on cracking down on fraudulent misrepresentation within the industry. The North American Securities Administrators Association (NASAA) has also increased its efforts to dismantle fraudulent activity carried out by cryptocurrency firms. To this effect, operation Crypto Sweep was launched in April 2018 and is currently investigating more than 50 firms.
This is not the first time an ICO has been deemed fraudulent. In September 2017, the SEC filed charges against Maksim Zaslavskiy when it was revealed that fraudulent blockchain projects, REcoin and Diamond Reserve Coin ICOs only existed on paper. Through aggressive marketing tactics, Zaslavskiy was able to con about 100 investors out of $300,000. Neither coin issued investors' tokens nor developed blockchain infrastructure as advertised.
Recently, Centra, another budding blockchain startup, along with its three co-founders were accused of a similar case of misrepresentation in which they claimed strong ties to card network giants, Visa and Mastercard.
What Lessons Can Be Learned From this Scandal?
Now that the cryptocurrency regulatory atmosphere is becoming stricter by the day due to new initiatives by regulators, there will likely be a reduction in fraudulent cases like that of Titanium Blockchain. If one thing is clear, it is that there is a lesson for both firms and investors within the space who either perpetrate fraud or fall prey to it.
Firstly, in any ICO, issuers must adhere to publishing only truthful representations of their business model, promises, and operations in their whitepapers, press releases and any other documents that can be classed as marketing material. This also applies to social media use, since there is a large audience on several platforms who can become investors in future.
Issuers must also check with regulators to see if their marketing tactics are legal and properly placed in a way that does not mislead the public on the nature of products or services being offered. This should be done before any marketing campaign begins, to avoid any problems.
Generally, for issuers who use testimonials as a way to boost credibility and gain trust, extra care should be taken to ensure that they do not contain any misrepresentation, whether intentionally or not. Misrepresentation may lead to complaints and accusations from investors who feel that they have been defrauded.
It goes without saying that the use of information, including logos and names from other companies without permission, attracts a legal consequence. The same thing goes for falsifying records such as certificates and degrees to show a high level of expertise. Any of these acts can invite regulatory scrutiny. The Howey Test may also be carried out, to determine the contract nature of the asset being offered.
Investors who are looking to buy tokens from an issuer must be careful to carry out checks on such companies. These checks should typically include the background information of the company team members, their past companies, and performance. It is also imperative that investors confirm if such a firm is licensed to offer its tokens and which regulator issued the license. As for issuers who use testimonials from companies, investors could contact some of them to find out whether such claims are true.
Final Thoughts
Regulatory issues have plagued the cryptocurrency scene for a long time and have acted as a blockade for future development. If users are too scared to invest in blockchain projects because they are afraid of being scammed, how is the ecosystem supposed to move forward? Firms such as Titanium Blockchain, while under the guise of building the blockchain industry, have inadvertently contributed to tearing it down.
Blockchain investment can be highly rewarding. However, due to fraudulent parties, it can also be disappointing. While regulators combat these parties and bring them to book, investors must be shrewd when deciding which projects to put any amount of money into.
Altcoins | Crypto | Cryptocurrency | Dead coins | Erc20 | Ico | Scam crypto | Scam ico | Titanium blockchain