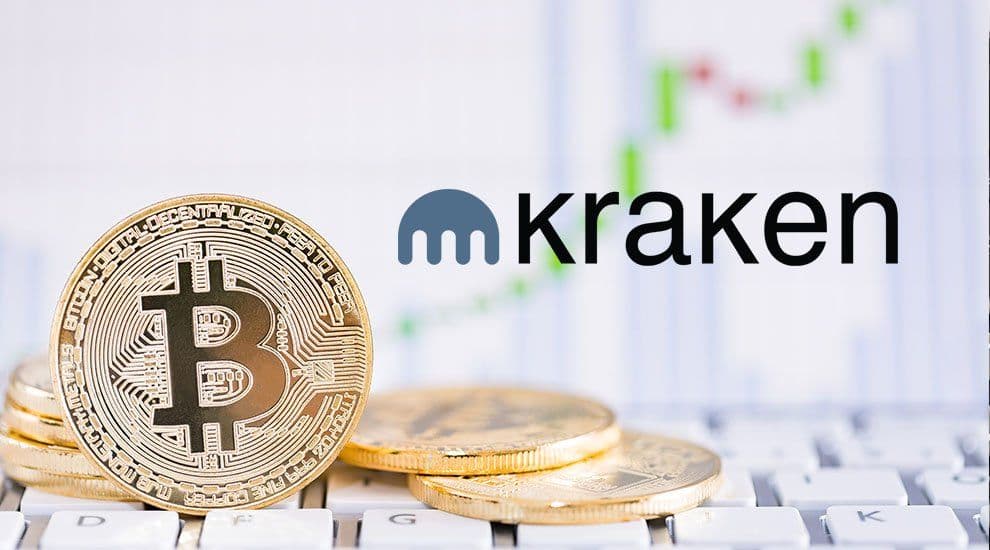 Kraken: Europe's Top Bitcoin Exchange
The emergence of Bitcoin as a store of value generated a high demand for platforms where people could exchange their fiat currency for it. As a result, Bitcoin exchanges began to pop up, and in 2011, when people outside the software development sphere were beginning to discover the potential of Bitcoin, Kraken was born.
Founded in July 2011, the main purpose of Kraken was to lift the BTC market dependency from a single exchange. Its founder and CEO, Jesse Powell, assisted popular exchange, Mt. Gox in 2013, following its two famous hacks. At the time, Mt.Gox accounted for about 70% of all BTC trades.
Although its initial offerings only included Bitcoin and Litecoin, Kraken gradually expanded and added Dogecoin to its fold in April 2014. Ethereum followed shortly after in August 2015 and today, the exchange processes trades involving nine out of the top ten digital currencies.
Kraken has been recognized several times, including a 2014 nomination as one of the 10 most promising blockchain startups by Tim Swanson, author of "Great Wall of Numbers".
Kraken and Its Connection to the United States
Kraken predates most cryptocurrency exchanges that exist today, including Binance and Bitfinex. It is also one of the most respected exchanges, due to its long-running support of the cryptocurrency ecosystem as well as its airtight security practices.
As a strong supporter of regulation within the space, Kraken has continually taken steps to prove its stance. In 2015, the exchange pulled out of New York along with Bitfinex, after the BitLicense proposals were announced. These proposals were perceived by the public as a way to further stifle innovation within the space. This created friction between Kraken and US regulators, prompting the exchange to turn to the Canadian markets in July.
Although Kraken clearly stated its New York exit, regulators now think otherwise. In September 2018, the New York legal chief accused the exchange of operating illegally within the state, even after its supposed exit. Although the details are currently unclear, this may constitute a major issue for the exchange, moving forward.
Kraken has hardly been controversial, even in issues like complicated hard forks. As opposed to Coinbase which was accused of market manipulation and insider trading, Kraken has successfully added Bitcoin Cash with no issues.
Founder, Jesse Powell has also never declared the number of his assets publicly. This can be contrasted with Coinbase CEO, Brian Armstrong who has publicly stated the nature of his cryptocurrency holdings.
Kraken's Famed Security Measures
Despite its troubles with New York regulators, Kraken offers several security measures to ensure customer safety and retain public trust. They include:
Regular audits, showing that the exchange has sufficient reserves to back the cryptocurrency trades happening on its platform. Usually, Kraken submits documents of its holdings and provides addresses, which are checked by an auditor. In the aftermath of the Mt. Gox crisis, Kraken was the first to provide proof of its reserves that was cryptographically verifiable.
The public signatures of the given addresses are summed up to confirm the total BTC balance at a given point in time. Each customer's account balance is handed over to the auditor who checks it against the Bitcoin balance.

User data used in the audits is independently verified and protected with two-factor authentication to protect it from leaking.

After the audit, Kraken encourages its users to set up a Master Key that can be used for account recovery in the event of any mishap. This negates the need for a password reset if, for any reason, a user is locked out of their account.

Kraken offers a Global Setting Lock (GSL) for users who plan to leave their digital assets on the exchange for extended periods. This feature prevents any changes to account settings and protects sensitive information. Basically, if such an account is compromised by a bad actor, they will be unable to add a new wallet address to siphon tokens through. They will also be unable to add a new email address to the account or change the current one associated with it.

The exchange also allows its customers to set up an email feature called PGP which ensures that all email communication between the exchange and the user is genuine and secure. This adds an extra layer of security since either party may need to convey sensitive information.
Kraken is so dedicated to security that it offers a bug bounty as an incentive for white hat hackers to expose vulnerabilities in the system.
One thing that keeps the exchange at the top of its game is the fact that it has never been hacked. Unfortunately, the same cannot be said for its users, as a result of poor measures taken on their part. This is why it is important to take advantage of the platform's security features, designed to protect investors from theft.
What Other Features Does Kraken Offer?
In addition to its extensive security features, Kraken offers the following:
Liquidity
A large portion of the exchange volume is focused on Ether (ETH), Bitcoin (BTC), Ripple (XRP), EOS, Tether (USDT) and Monero (XMR) respectively. Although both USD and EUR pairs are offered for all digital currencies, the EUR pairs have more liquidity.
Dark Pools
These allow users to make private orders for both Bitcoin and Ethereum for an additional fee. They allow for the placement of large order sizes that would have an effect on the market if they were public. Kraken lets users execute these orders in the intermediate and advanced tabs.
New Altcoins
Kraken regularly adds new digital currencies to its platform which supports several ERC20 tokens such as REP, ICN, MLN and even coins like Monero, Stellar, Dogecoin and Zcash. However, altcoins like Nano, Cardano, and Tron are still unavailable on the exchange. The most recent addition is Bitcoin Cash.
Flexibility
The Kraken platform allows users to make various orders. This ensures trade flexibility and market adjustment depending on what type of trade a user is carrying out.
Perception of Kraken Exchange
Kraken is generally considered one of the safest cryptocurrency exchanges in existence. It began to peak in October 2013 after the discovery of a vulnerability in the Namecoin protocol which developers were able to fix. Namecoin was later removed from the platform due to other issues.
When Mt. Gox fell, Kraken contributed to recovering the lost BTC on the platform. The exchange has remained committed to security and creating a safe and highly functional environment for its customers to thrive.
It also played a huge role in forming the Japan Authority of Digital Assets (JADA), the first government-backed Bitcoin regulatory body, as well as the Digital Asset Transfer Authority (DATA), a self-regulatory authority.
Final Thoughts
Due to its numerous accomplishments, attention to detail and security, Kraken has become a global driving force within the cryptocurrency industry. It has been recognized by journals across the world and continues to expand.
In fact, the exchange has acquired four crypto businesses in the past three years and has taken over exchanges like Coinsetter, American exchanges, and Glidera. Kraken has made it clear that it is here to stay and even after the hype of cryptocurrency has died down, this giant may still remain.
Bitcoin | Bitcoin exchange | Bitcoin trading | Cryptocurrency | Crypto exchange | Crypto trading | Kraken