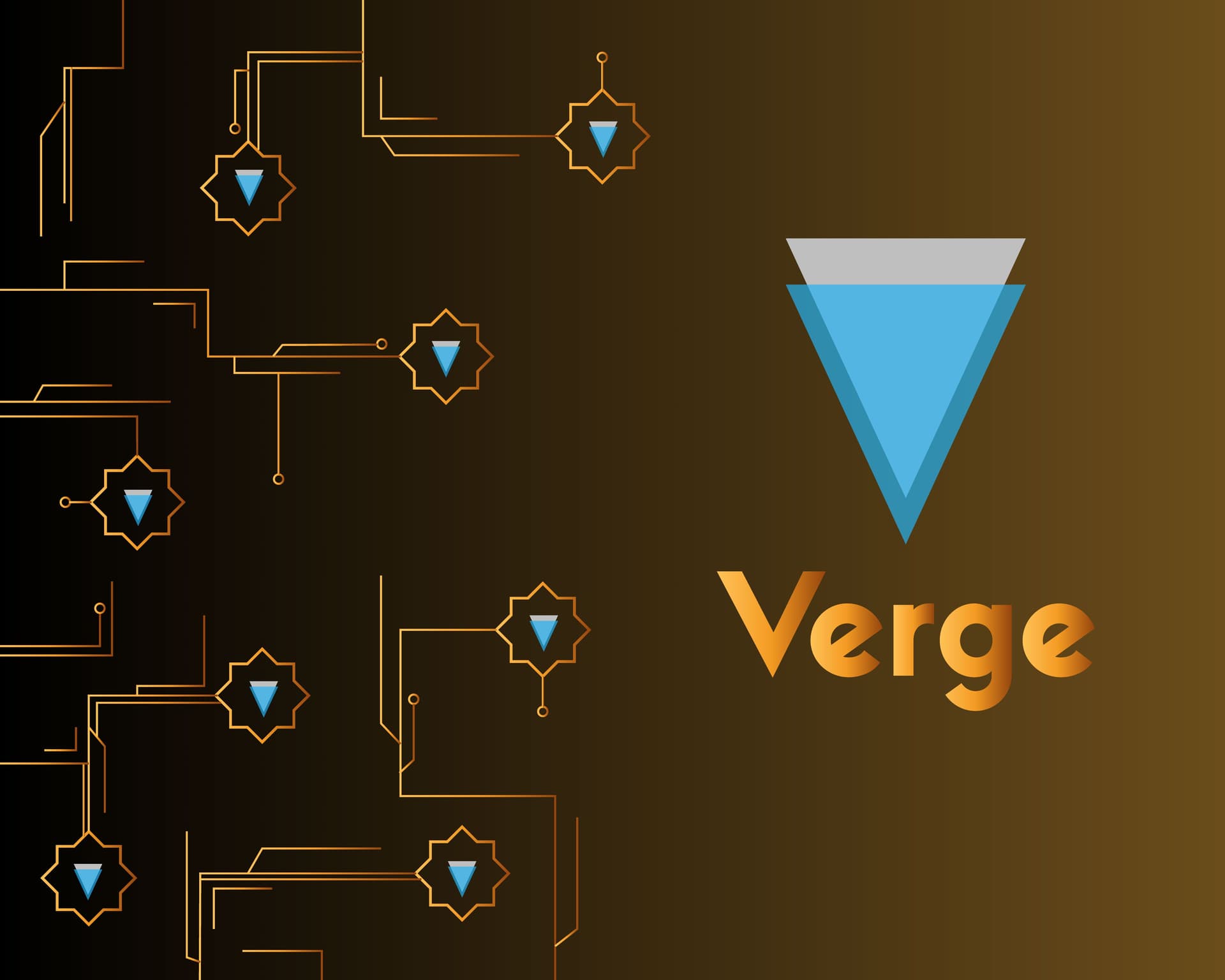 Verge Expanding Through Pornhub Partnership
Verge cryptocurrency and Pornhub announced a partnership that will enable users to pay for services on the adult content site using the Verge token known as XVG. In the official announcement on the Pornhub website, the company stated that due to its efforts to stay up-to-date with issues concerning the privacy and payment preferences of its community, it would now accept Verge as a means of payment.
The platform also shared its belief that the introduction of this payment method signifies a significant move towards the future of the porn industry which it describes as one that is "always on the cutting edge of technology."
Pornhub is currently only accepting XVG as payment for its premium, merchandise, HD and on-demand services. Unfortunately, the cryptocurrency will not be accepted for recurring subscription payments. This is due to the regular fluctuation of cryptocurrency prices. If the subscription fee for a service is fixed at a certain price, for example, 15 XVG, depending on market volatility, it may be worth $10 today and $20 tomorrow. While it is easy to adjust the price of one-time purchases, continually doing so for subscriptions would be impractical.
What is Verge?
Verge is a cryptocurrency that places a high level of importance on user anonymity by ensuring that its users' IP addresses are untraceable. It currently has a market cap of more than $4 million, which has earned it a spot as the 29th largest cryptocurrency. This market value assessment is based on the current circulating supply of XVG, which is more than 15 billion out of the total supply of more than 16 billion.
The current exchange rate of XVG is $0.028 per coin, a far cry from its peak price of $0.25 in December 2017. Launched in 2014, Verge's initial name was "DogeCoinDark," leveraging the popularity of DogeCoin, a notorious memecoin. In 2016, soon after its launch, DogeCoinDark was rebranded as Verge, and the cryptocurrency has since been plagued by controversy.
One such example is an incident in which 126 million XVG were stolen from Coinpouch --a wallet service-- on a Verge node that had been thought to be secure. The tokens were moved by a hacker over two hours to an unknown wallet address and were never retrieved. Several other scandals include an announcement tying the cryptocurrency to the darknet and a mining hack in April 2018 that led to an accidental fork.
In the company's white paper which it calls a "Blackpaper," its use of Tor wallets for Android, OSX, Windows, and Linux is stated. Verge wallet holders are granted anonymous IP addresses through hybrid TOR and I2P technology. Parties involved in transactions remain anonymous even when the transaction is compromised or public. Verge uses a technology known as the Wraith Protocol to write transactions to its ledger.
In May, before the announcement of its partnership with Pornhub, Verge conducted a crowdfunding round, with a target of 75 million XVG valued at about $3 million at the time. The platform also hinted at a major announcement which turned out to be its partnership with Pornhub.
Innovation in the Porn Industry
Adoption of new technology in the porn industry is not a recent development. From computer-controlled adult toys to 3D videos, the industry has always found ways to implement modern technology for the convenience of its user base. Some of these devices and concepts eventually become mainstream and are applied in other industries.
A prominent example is the use of haptic technology by RealTouch. The company built a high-tech device that allows users to enjoy sensory stimulation like touch when viewing adult content. This technology was later used by Huggies, the diaper-making company to create a haptic pregnancy belt that allows expecting fathers to feel a baby's kicks in the mother's womb.
Pornhub itself has been known to adopt cutting-edge technology and trends especially with their involvement in Virtual Reality (VR). The most searched virtual reality term is VR porn with increasing search popularity of 9900% between 2014 and 2016. VR porn searches are even more popular than the search for VR apps and videos. Vrporn.com also recently surpassed oculus.com as the most extensive virtual reality website.
Another way Pornhub has shown technological innovation is with its Bug Bounty program which rewards security researchers and developers who can spot issues within its applications. The program awards up to $25,000 to researchers and shows the site's dedication to security. Apart from the Bug Bounty program, Pornhub launched its VPN service called "VPNHub" in May 2018.
There were early signs that sooner or later, the porn industry would adopt decentralization and cryptocurrency use. This is especially evident in the creation of WebVR, an open web-based application which eliminates the need for users to download virtual reality content. Instead, the content can be viewed directly on browsers. There is no single authority in charge of preventing users from accessing the service. This bears a resemblance to the governing protocols of cryptocurrencies in general.
Partnership With Pornhub
Pornhub is currently the 33rd largest website in the world with 28.5 billion annual visits in 2017 alone. Its sister sites-- Brazzers and Youporn are not far behind. Offering users an anonymous and private way to pay for adult content without having it show up on their bank statements is considered a smart move on Pornhub's part.
After the announcement of the partnership, the price of Verge skyrocketed. This is not new as every technology the porn industry is associated with tends to do so. As word continues to spread, the price of Verge may keep rising. In a recent press release, Corey Price, the VP of Pornhub stated that the partnership seeks to make its users feel more comfortable using the site. According to Price, this move proves that Pornhub is dedicated to innovation and privacy.
This partnership between Verge and Pornhub is one that will have a positive impact on both parties and their users. MindGeeks, Pornhub's parent company has also stated that apart from Pornhub, Nutuku, its sister adult gaming site, as well as Brazzers, will also be accepting Verge payments for their services. This move by Pornhub represents a global market that may compete with traditional currencies and motivate other industries to accept Verge and cryptocurrencies in general.
Final Thoughts
The acceptance of Verge by Pornhub and its sister sites is a continuation of the porn industry's adoption of innovation and technology. Privacy and anonymity are qualities that easily make adult content sites more appealing, contributing to the need for cryptocurrency use.
While the current price of XVG is not much compared to other currencies like Bitcoin, that may change soon. The impact this partnership will have on the price of XVG, and other cryptocurrencies, in the long run, are unclear and still a matter of speculation.
These are early days, and this partnership is one to watch. However, if its acceptance is anything like VR, the price of XVG may very well skyrocket in the coming years. This move can truly lead to the mainstream adoption of cryptocurrency for adult content purchases and eventually, purchases in other industries.

Altcoins | Cryptocurrency | Partnership | Pornhub | Privacy | Privacy coins | Verge | Xvg