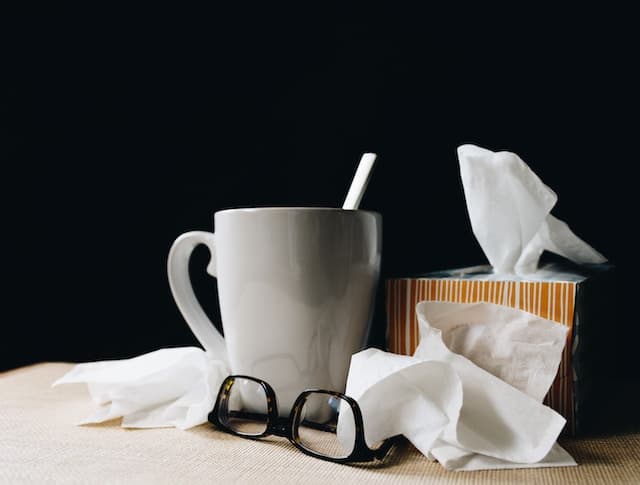 What is Legionnaires Disease? Las Vegas Breakout
There are many infections, and it's tricky to keep up with all of them. One variety is known as Legionnaires Disease - but what is this illness? What does it look like in those who have been impacted, what causes it, and how can you protect yourself from getting Legionnaires disease?
Legionnaires disease is a form of severe pneumonia that emerges as lung inflammation, typically sparked by bacteria called Legionella. It can be critical and puts adults over 50 and those with poor immune systems at risk of severe illness and death.
If you're interested in learning about Legionnaires Disease, you've come to the right place. No matter where you're traveling, it's helpful to understand what to expect. Read on to learn more about the symptoms of the disease, its causes, and prevention, along with the most recent Las Vegas outbreak and how to best enjoy gambling even with health concerns.
Symptoms of Legionnaires Disease
Most of the time, symptoms from gaining access to Legionella will show up 2-14 days after contacting the bacteria. These may appear all over the body, some in the gastrointestinal system and others in the neurological system. Both will be apparent to the person experiencing them.
Here are a few of the most common symptoms of Legionnaires Disease:
● Fever, typically over 104 degrees Fahrenheit
● Cough, typically dry
● Diarrhea
● Shortness of breath
● Stomach pain
● Nausea
● Confusion
● Headache
● Muscle aches
These may indicate the disease and are very similar to pneumonia, yet more serious.
Keep an eye out for these symptoms. Even if you think they could be caused by something else, it's always better to be safe than sorry. Take a trip to your doctor to get checked out to determine if it's Legionnaire's, especially if you're susceptible to lung diseases.
Causes of Legionnaires Disease
Legionnaires Disease is caused by breathing in water that has been aerosolized. It's been contaminated with the bacteria legionella and is then pushed into the lungs through aspiration. It's a simple process that can spread quickly if too many people are in the same area and taking in the aspirated water at once.
Here are a few of the most common places to get Legionnaires Disease, and they often come from the following locations:
● Shower heads
● Faucets
● Hot tubs
● Dirt
● Humidifiers
● Intubation in surgery
These can all carry legionella from a system to the user.

The most common locations for Legionnaires Disease to appear are in hotels, casinos, cruise ships, hospitals, and even long-term care facilities. However, most outbreaks are random, and there is little warning about when the bacteria might appear.
Related: Did Gambling Capital Las Vegas Spread COVID-19?
Who is Most Vulnerable to Legionnaires Disease?
Legionnaires Disease is a disease that is more dangerous in some people than others. If you are under 50 years old and have no prior health conditions, you will likely have a safe recovery from Legionnaires Disease. However, it might lead to death in some instances.
The most vulnerable parties include the following people who are:
● Older than 50
● Have a weakened immune system
● Live in a form of long-term care facility
● Have been in a hospital recently
● Smoke or have used cigarettes in the past
● Have a serious, long-term respiratory disease
● Have had a recent organ transplant
● Have undergone surgery using anesthetic
They are most at risk of Legionnaires Disease.
If you fall into any of these categories, it's best to stay away from areas where there have been recent outbreaks of Legionnaires Disease. This act might mean doing things online instead of participating in person.
Prevention of Legionnaires Disease
There are several ways to prevent legionella from building up in a system. Each has to deal with vital maintenance of the system.
First, there must be an effective water management system in place in locations where there are sink faucets, showerheads, complex plumbing systems, water tanks and heaters, hot tubs, and more. Maintaining these systems will ensure Legionella does not spread and grow unhindered.
Legionella also grows in hot tubs. The warm water typically makes it hard to keep chemicals alive that would kill Legionella, which makes it critical to maintain the area. Owners should check added disinfectants regularly and should clean them as often as the manufacturer requires.
Finally, Legionella can grow in the windshield fluid in a vehicle. Drivers of these vehicles should only take advantage of genuine cleaner for their windshield. They should also follow the vehicle manufacturer's recommendations to keep the system clean and in working order to keep Legionella out.
Recent Las Vegas Outbreak
One of the most recent outbreaks of Legionnaires Disease occurred in Las Vegas. In August of 2023, the Southern Nevada Health District sought to investigate an outbreak of Legionnaires disease at two hotels - Caesars Palace and The Orleans. They were reported by a couple of guests who had stayed at the hotel.
After testing, samples of water from Caesars Palace revealed legionella. The same results appeared in a test from The Orleans.
If you're interested in gambling in Vegas but are nervous about Legionnaires Disease, it's perfectly understandable. Luckily, there are alternatives. Consider staying at home, where you are protected from contaminated water, and try online gambling on a site like MintDice.com instead of putting yourself at risk for this bacteria. It's just as exciting and will provide a fun, safe experience.
Related: Online Casinos That Let You Gamble for Free
Overall, there are a million different diseases, and Legionnaires is a critical one to consider. Although it isn't super common, there have been recent outbreaks in the Vegas area to consider before travel. Legionnaires are a severe form of pneumonia and could cause serious trouble to older people or those with lung problems.
We hope this information was helpful! The more you know about Legionnaires Disease, the easier it will be to prevent yourself from getting sick, understand the symptoms if they appear, and know the causes of Legionnaires Disease. In the meantime, consider gambling through an online gambling website instead of in Vegas while the outbreak clears itself.
You May Also Enjoy: How to Find a Safe Online Casino
Safe gaming | Gambling | Casinos | Las vegas | Legionnaires disease | Gaming illness