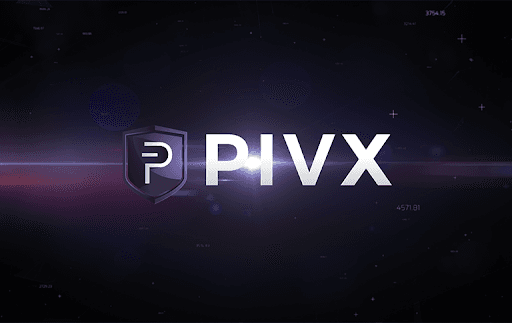 What Is The PIVX Privacy Coin?
With a world filled with hundreds upon thousands of alt coins, it's not surprising when you come across one you haven't heard about before. But this specific coin, PIVX, has had such an impact on the cryptocurrency world, that if you're a big follower of the space, you'll probably be shocked you haven't heard of it before.
What Is PIVX?
Well you're probably wondering, just what is PIVX. In short, it's a privacy coin most closely related to Monero or ZCash. The acronym PIVX stands for Private Instant Verified Transaction and it was invented as a fork from the DASH altcoin. It is built on a proof of stake consensus, and prides itself on its community governance.
PIVX is meant to be a payment processing system similar to Bitcoin, but more emphasis is placed on its usability, with the developers working on apps which can make It easier to use on a mobile device by someone who isn't familiar with cryptocurrency. Unlike Bitcoin however, PIVX is not finite, and 2.6 million tokens will be minted every year for the length of the software. Although this makes it different from Bitcoin, this does make PIVX more alike the government packed fiat currencies in the world—but with stricter controls. And unlike US dollars, where when money is printed, the money in your pocket gets deflated, when PIVX is created the coins are given directly to stakers, which offsets inflation by spreading the profits around.
History Of PIVX
The PIVX project was launched on January 31st, 2016, by two people from the DASH community. This fork occurred because DASH is a proof of work consensus and the developers felt the coin would be better with a proof of stake protocol. They felt that this created a fairer reward system for stakers of the coin rather than what is paid to miners of the DASH cryptocurrency. They also wanted to create a currency which emphasized privacy rather than just fast cheap transactions. They want PIVX to eventually be used as a payment method in stores around the world.
PIVX caught hold shortly after its launch, hitting a top ten cryptocurrency and reaching an all-time high of $12.64 per coin in 2017. After the cryptocurrency crash in early 2018, it fell into oblivion, until it recently started to experience an unexpected revival.
Security Features
PIVX uses a special protocol known as Zerocoin to make all transactions on its blockchain anonymous. Unlike Zcash and Dash, transactions on PIVX are completely private. All three blockchains are based on the same technology, but the PIVX technology has been tweaked to the point where it is superior to that which is used on the other two. And all PIVX wallets require 2FA technology in order to keep them protected. But here's the cool thing, if you don't want to shield your transaction when sending PIVX, you don't have to. This is the great thing about PIVX is that it gives users the choice of how they want to transact. And this is all thanks to a special SHIELD protocol. And to date, PIVX is the only cryptocurrency with this protocol—although Vitalik Buterin, the founder of Ethereum, has indicated that Ethereum 2.0 will try to implement the same features.
Speed
Besides just having some of the best security technology out there, what also sets PIVX apart is its speed. Using a technology known as SwiftX, transactions on the PIVX blockchain are almost instant, as the block creation time is only 60 seconds. This makes PIVX a much more viable retail monetary solution as compared to Bitcoin which has a block time of ten minutes. And unlike some other similar coins, the transaction fees on the PIVX block chain are low, usually being fractions of cents, making it a viable solution among all social classes.
Why The Revival?
So, why has PIVX just appeared back on the radar now? Well, whenever Bitcoin makes a run for the moon (as it is currently doing) it always boosts up altcoins with it. This is because people will often stumble across them and find them cheaper than Bitcoin. Therefore, it can be assumed that part of the coins current revival is because of the popularity of Bitcoin.
But this also brings up the fact that American's are starting to get very nervous about the state of their government and of their economy. The reason Americans are currently buying Bitcoin is because the US dollar is experiencing massive inflation and they are beginning not to trust it. But at the same time, when you use any sort of app to log into a marketplace to purchase cryptocurrency, you are usually asked for KYC and AML information. And even most of the Americans who are new to Bitcoin find this weird. It seems a bit safer to transact with a coin which can't be traced by the US government like Bitcoin can.
It's also important to think about the role of Ethereum in this revival. With the 2.0 launch underway, there has been lots of discussion about the pending SHIELD protocol which will be established on the Ethereum blockchain eventually—and of course this has raised chatter about the PIVX coin which is famous for this protocol. As of the writing of this article, PIVX is only #296 on CoinMarketCap, but it's on a growth trajectory which will be interesting to follow.
How Do I Buy PIVX?
One of the reasons you probably haven't heard of PIVX is because it isn't easy to buy. In fact, currently it can only be purchased on markets such as Binance using Bitcoin. Yes, you read that right, you currently cannot buy PIVX with USD. But thanks to Coinbase and other apps which allow Bitcoin purchases with USD, you can easily use an app to convert your USD to Bitcoin then transfer your Bitcoin to an exchange where you can purchase PIVX with it. Note that you will need a PIVX specific wallet in order to hold the coin. It can easily be downloaded from the PIVX website.
Conclusion
Although PIVX isn't currently worth thousands of dollars, it is certainly a cryptocurrency to keep an eye on, as it has capabilities in the purchasing world which go far beyond that of Bitcoin. And besides just speed, which is necessary in retail transactions, PIVX also has superior security technology which may become more and more essential as the world begins to shift to one that is run on cryptocurrency.
Altcoins | Dash fork | Instant send | Masternode coins | Pivx | Pivx 2021 | Pivx 5.0 | Privacy coins | Small cap coins