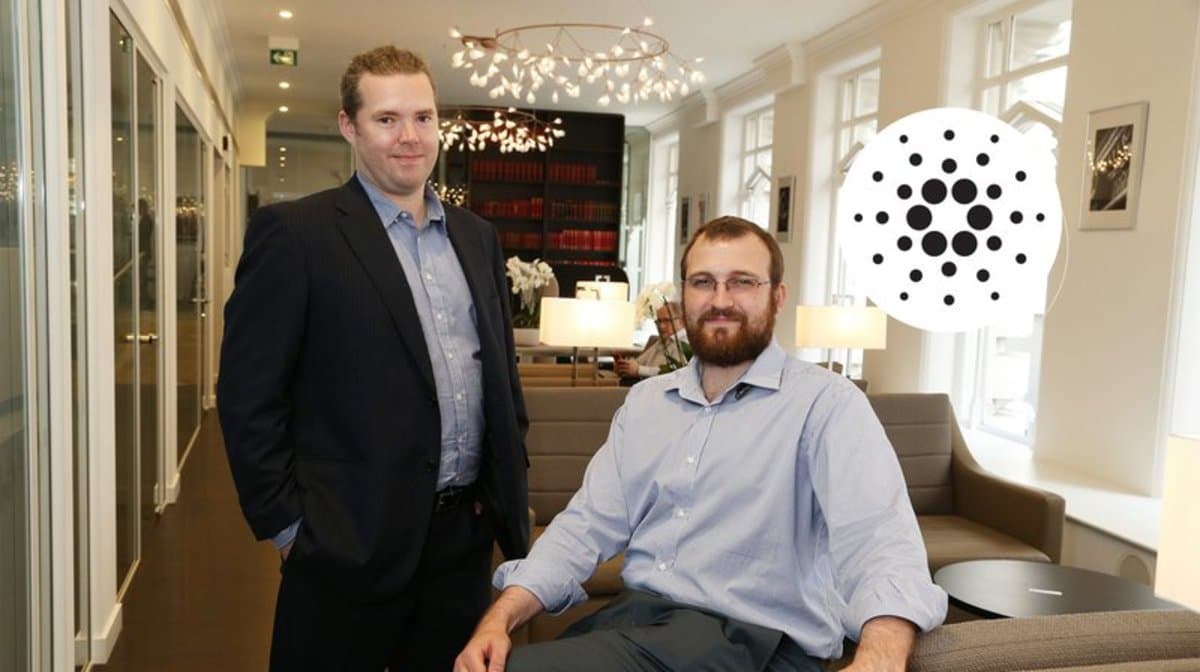 Most people who have had a hand in the cryptocurrency industry have heard of Cardano, Charles Hoskinson, and possibly even IOHK. However, did you know that Jeremy Wood is a co-founder of these ventures?
Jeremy Wood is a cryptocurrency entrepreneur who has been involved with the crypto industry since 2013. He is most known for his partnership with Charles Hoskinson with their business IOHK as well as the blockchain project, Cardano.
Are you wondering just who Jeremy Wood is and how he has contributed to the cryptocurrency industry? Keep reading to find out more.
What is Jeremy Wood Known For?
Jeremy Wood is most known for his business collaboration with Charles Hoskinson with their company IOHK, or Input Output Hong Kong. After working with Hoskinson at Ethereum, the pair decided to go into business together with a unique idea.
Even more well-known is the subsidiary endeavor that came out of IOHK and the partnership between Wood and Hoskinson, which is Cardano. This is a blockchain that they built from scratch and remains one of their biggest projects to date.
Although Jeremy Wood is a cofounder in the company and blockchain, it is not him who is at the forefront of the company. This has allowed Wood to stay in the background, where it seems he enjoys being.
At the end of the day, most people know Jeremy Wood as the Founder & Chief Strategy Officer for the company, Input Output Hong Kong. Even after he moved back to the United States, he has stayed involved with the company.
Related: Who is Charles Hoskinson?
Early Life
It is important to point out that there is not a lot of information out there about Jeremy Wood, other than the fact that he moved to Asia after graduating from college. There is also a bit of information about his trek into the cryptocurrency industry.
Although there is not much information about Jeremy Wood's personal life, it is public knowledge that he ended up living in Osaka, Japan in 2008. It was there that his career in the crypto world began with various business ventures.
It has been reported that while living in Japan, Wood became interested in cryptocurrency and all that it has to offer. It was while he was there that he began to pursue this industry and became even more interested in blockchain technology.
Jeremy Wood's Education and Career
After graduating from Indiana University-Purdue University at Indianapolis, Wood packed his bags and moved to Asia. He ended up living in Osaka, Japan from 2008 to 2013 working in various areas of technology.
Although there is not much more information about him concerning his working profile while he was in Japan, it was clear that he was destined for the cryptocurrency industry. This became evident in 2013 when he immersed himself in the crypto world.
Kansai Bitcoin Meet-Up
In 2013, Jeremy Wood became more involved in the crypto industry so much so that he founded the Kansai Bitcoin Meet-Up. It was here that he was able to dive into cryptocurrency trading and the technology behind blockchain.
With this venture, Jeremy Wood was able to connect with other people in the crypto industry with the purpose of learning more about it. It was here that led him to become interested in the blockchain technology side of the industry.
Ethereum
It was reported that he became so entranced with the crypto world and blockchain technology that he began working for Ethereum by the end of 2013. For them, he was managing the operations side of things.
It was during his tenure at Ethereum that he met Charles Hoskinson, who was one of the founding members of Ethereum. Although not a founding member of the organization, Wood worked for them as the operations manager, still working in the background, as it seems he enjoys doing.
Related: The Ethereum 2.0 Protocol Basics Explained
Other Ventures
Although Wood did not stay with Ethereum for long, he stayed in the business of blockchain technology by becoming a consultant. This is the industry he stayed in for the following two years of his career while still living in Asia.
IOHK and Cardano
It was in 2015 that Wood and Charles Hoskinson came together with the idea to form a different and unique blockchain business. This is where the idea for Input Output Hong Kong came about and allowed them both to continue to pursue their career in blockchain technology.
In most reports online, you can see Jeremy Wood's title for IOHK to be Founder & Chief Strategy Officer. He and Hoskinson created the business to build blockchains for various businesses and academic institutions.
One of the most successful projects behind IOHK has been the blockchain that they designed, Cardano. This technology has taken them to the forefront of the blockchain technology industry along with their other projects.
Jeremy Wood and Charles Hoskinson
It was clear to both Jeremy Wood and Charles Hoskinson that they would work well together by forming their own business in the crypto industry. When they worked together at Ethereum, Hoskinson was able to see what Wood was capable of bringing to the table.
This collaboration ended up being much bigger than either of them thought it would be and has led them both too much success. Although Hoskinson is more of the face of the company, it seems that Wood is perfectly content to sit in the back and manage operations.
It has also been reported that by 2018, Jeremy Wood returned to the United States, still holding the same title for their company, IOHK. Although he changed locations, it seems that the commitment to the company and its blockchain projects such as Cardano has stayed prominent.
Related: Your 101 Guide to Cardano Cryptocurrency (ADA)
The bottom line when it comes to Jeremy Wood is that there does not seem to be a lot of personal information about the blockchain guru. Despite this, his professional career has been connected to Charles Hoskinson since their early days at Ethereum, and have moved forward with their recent successes.
Cardano | Ethereum | Jeremy wood | Blockchain | Crypto | Cryptocurrency | Invention