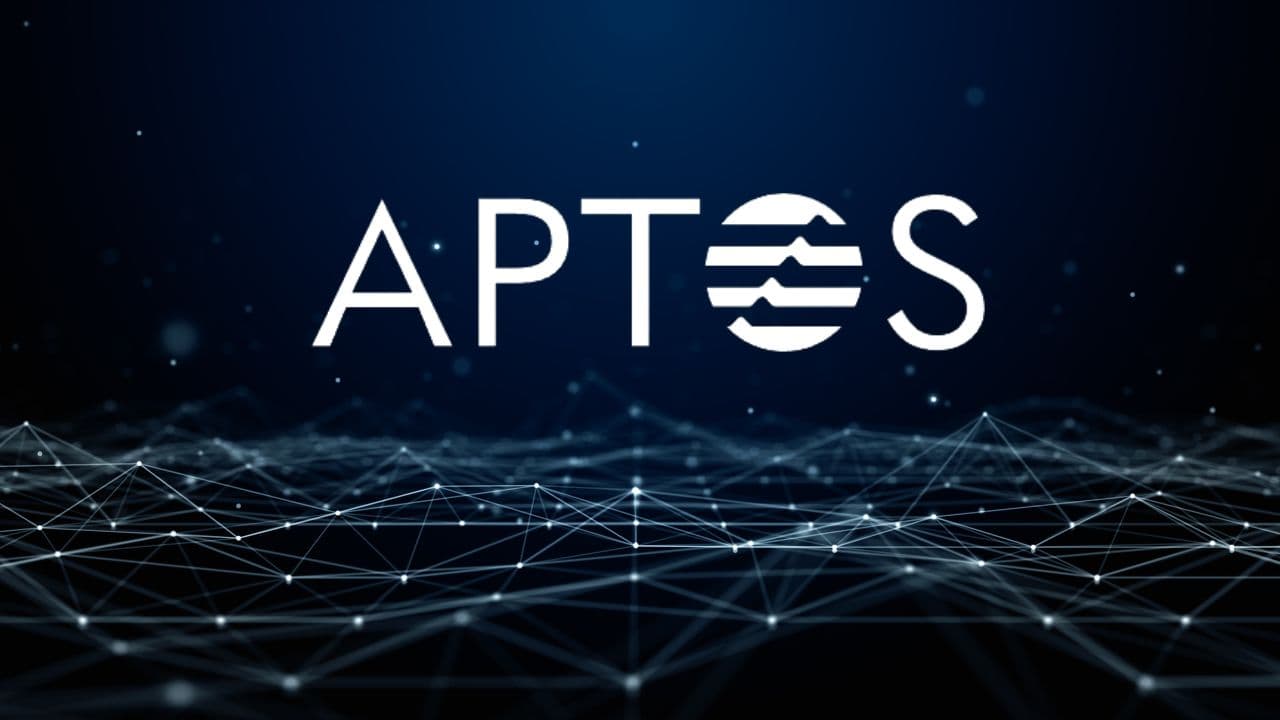 Altcoin Spotlight: Aptos (APT)
Aptos is a layer 1 blockchain built using the Move programming language. It aims to revolutionize the layer 1 space with innovative ideas for scalability, reliability, safety, and upgradeability. In this article, we will dive into what Aptos is, its history, how it works, and its key features.
We will also take a look at the Aptos token, its distribution, and its potential to live up to expectations. Whether you are new to Aptos or looking for more in-depth information, this article will provide a comprehensive overview of this exciting new blockchain project.
What is Aptos?
Aptos is a layer 1 blockchain that has been built using the Move programming language. It is positioned as the successor of the now-abandoned Diem blockchain project, which was a Meta-funded project. The Aptos blockchain focuses on scalability, reliability, safety, and upgradeability as its foundational principles.
The project aims to revolutionize the layer 1 space with innovative ideas for consensus mechanisms, performance optimization, system security, and smart contract designs. The ultimate objective of Aptos is to replicate the cloud infrastructure powering web2 in a decentralized way and build an all-encompassing blockchain solution that encourages an accelerated mainstream adoption of web3.
The Aptos blockchain uses a proof-of-stake (PoS) consensus mechanism with an advanced Byzantine Fault Tolerance (BFT) consensus mechanism, along with a set of validators to receive, process, and validate transactions.
The Aptos token (APT) is the native cryptocurrency in the Aptos ecosystem and was launched on October 12, 2022, with an initial token supply of 1 billion. The Aptos ecosystem includes validators, public full nodes, indexer full nodes, and DApps. The project is run by Aptos Labs and has already attracted millions of dollars in funding from investors such as FTX Ventures, Jump crypto, and Binance Labs.
Related: What is a Consensus Method?
Who Invented Aptos?
Aptos was developed by Aptos Labs, a company co-founded by Mo Shaikh (CEO) and Avery Ching (CTO). Both Shaikh and Ching are former Meta employees and bring years of experience as senior developers and engineers in the blockchain industry.
Aptos Labs consists of a diverse group of designers, engineers, researchers, and strategists who are committed to revolutionizing the layer 1 space with innovative ideas for consensus mechanisms, performance optimization, system security, and smart contract designs.
It is worth mentioning that the Aptos crypto project has a fascinating past. Although it is an independent blockchain with its own vision and technology, the project is based on Meta's now-discontinued Diem blockchain initiative. A significant portion of the Aptos team was directly involved with the creation, design, and development of Diem, making them well-equipped to bring their vision for Aptos to life.
How Can You Buy Aptos?
Aptos can be bought and sold on various exchanges, such as Binance and Huobi Global. Before buying Aptos, it is recommended to set up a digital wallet to securely store your coins. This will ensure safety from hacking or theft.
Once you have a wallet, you can deposit funds into the exchange and then use them to purchase Aptos. The exact process may vary depending on the exchange, but most will require you to create an account, verify your identity, and then follow their instructions for buying the cryptocurrency.
It is worth noting that the price of Aptos can be highly volatile, and like all investments, there is a risk of losing money. It is important to do your own research and understand the market before making any investment decisions.
Related: How to Buy Altcoins
What Can You Use Aptos For?
Aptos can be used for a variety of purposes, including buying goods and services online, making peer-to-peer payments, and as a store of value. The currency can be used to purchase a wide range of products, including electronics, clothing, and even real estate.
Aptos can also be used to make payments for services such as web hosting, domain registration, and other online services. The currency's fast transaction times and low fees make it a great option for merchants looking to accept payments from customers who are looking for a more affordable and efficient payment option.
Additionally, with its promises of scalability, Aptos could become a great place for things like NFTs. Since most blockchains were unable to handle the transaction load of the meteoric rise of NFTs, the Aptos blockchain could become the go-to network, with its emphasis on scale, reliability, and upgradeability.
This opens up the possibility for the Aptos network to host things like NFTs and other digital assets without the fees and transaction times of other networks due to its ability to scale.
Should You Buy Aptos?
Aptos is a very new cryptocurrency that has really only gained attention in recent months. It is important to consider the potential risks and benefits of investing in any cryptocurrency, including Aptos. Before making a decision, it is crucial to research the market trends, understand the technology behind the coin, and consider your personal investment goals and risk tolerance.
In terms of potential benefits, Aptos aims to offer fast and secure transactions, as well as low fees. It also has a strong community of developers and supporters who are continuously working to improve the technology and increase its adoption.
On the other hand, the cryptocurrency market is highly volatile and subject to significant fluctuations, which means that there is always a risk of losing your investment. As with any investment, it is recommended to seek the advice of a financial advisor before making a decision.
Aptos was created with the aim of providing a fast, secure, and cost-effective method of payment for goods and services. It was invented by a team of experienced developers who saw the need for an alternative to traditional payment methods.
In this article, we've covered the basics of Aptos, including its invention, how to buy it, what it can be used for, and whether or not it's a good investment. We hope this article has provided you with a comprehensive understanding of Aptos and that it helps you make an informed decision about whether or not to invest in it.
You May Also Like: Altcoin Spotlight: Toncoin (TON)
Aptos | Crypto | Cryptocurrency | Investing in crypto | Altcoin | Learn about crypto