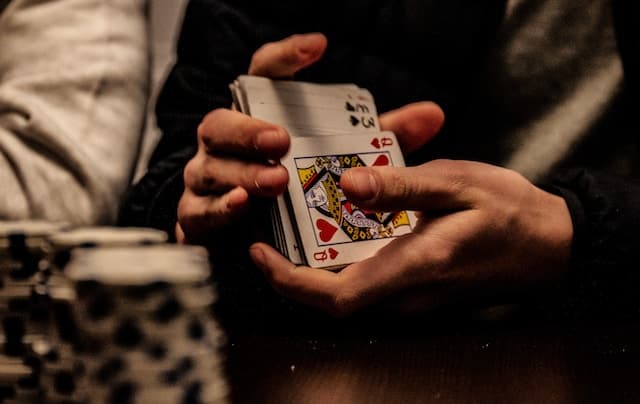 The 10 Best Poker Tournaments Around the World
Have you wanted to participate in a poker tournament, possibly winning millions of dollars with your practiced poker face? If so, it's critical to know where you can play to make the most money. Although it's always an option to participate in your local casino's tournament, some popular ones globally are guaranteed to offer an exhilarating experience.
If you're interested in learning more about the best poker tournaments around the world, you're in the right place. Whether you just want to learn more about poker or to participate in one of these famous tournaments, it never hurts to understand more. Let's dive into ten of the top poker endeavors across multiple continents.
World Series of Poker
The World Series of Poker is, by far, the biggest poker tournament in the world. There are various smaller online versions of it throughout the year, but the main tournament happens in Las Vegas during May and June. The World Series of Poker draws in professionals from Europe, the US, Asia, Latin America, and more.
There are nearly 100 events offered at the World Series of Poker, offering room for plenty of interested parties. Around 1,000 play in these, though the main event typically hosts upwards of 7,000 people.
Winning prizes vary across different World Series of Poker events. The lower end of the jackpot runs around $10,000, while the central event winner can take home almost $10,000,000.
Related: The Best Casino Games to Make Money
WPT World Championship
The World Poker Tournament (WPT) World Championship is another popular event that happens once a year. It's a fun endeavor at the Wynn in Las Vegas, offering amateurs, rising stars, and pros the chance to mingle and play together.
Typically, the field for the WPT World Championship is around 2,500 players. It typically happens in December.
There's an entry fee of $10,000 for the tournament, which means the prize pool is big. In 2022, there was a guaranteed $15 million prize pool - but the number jumped to $29,000,000 by the time entries closed.
WCOOP
WCOOP, or World Championship of Online Poker, holds events covering games. Whether you love Mixed Games or Pot Limit Hold 'Em, there is something for everyone.
Typically, the tournament occurs in November and attracts thousands of players. The $5,200 main event brings in the most, usually more than 2,000, while smaller options bring closer to 1,000. In some cases, payouts can be as high as $85 million.
SCOOP
SCOOP, or Spring Championship of Online Poker, is a companion to WCOOP. There are many events to handle every variable, from Texas Hold 'Em and beyond. It offers three levels of MTT buy-in selections.
The tournament is online from May to June, making it simple to access. Typically, there are more than 5,000 people for low-stakes events and 2,000 or less for high-stakes selections.
The prize pool in 2022 was $75 million, so expect some excellent payouts here. For main events, players can win nearly $1 million.
Super High Roller Bowl
The Super High Roller Bowl originally cost half a million to enter, but it's since fallen to $300,000. The competition holds various events throughout the year in Europe, the Caribbean, online, and beyond.
The high buy-in means games are typically around 100 players. Thanks to the expenses required to enter, winners of main events are almost guaranteed to win at least $1 million, if not more.
European Poker Tour
The European Poker Tour first appeared in 2004, offering the first series across Europe. Events typically occur throughout the year in locations like London and Monte Carlo.
Around 1,000 people play at the events, typically after qualifying through online games. The main event payout is more than one million, while smaller side events hover around $50,000 - $900,000.
Triton Super High Roller Series
The Triton Series is one of the newer faces on the poker scene, but it's made its mark. It focuses on high roller events, which makes it heavily attended by pros.
The Triton Super High Roller Series happens throughout the year, typically attracting around 30-200 people per event with an entry fee average of $10,000. It happens in exotic islands and locations, and participants can win $20 million or more depending on entrants.
PokerStars Players Championship and PCA
The PokerStars tournament is one of the biggest poker island endeavors, operating as part of the PokerStars Caribbean Adventure. The contest takes place in island resorts like Atlantis Bahamas and Baha Mar.
It costs a whopping $25,000 to enter, which means it attracts pros. Some amateurs enter thanks to various Platinum promotions and entry contests.
The winner of the PokerStars Players Championship won $3.1 million last year. Due to the high prizes and unique draw, more than 1,500 players enter every year.
Related: How to Become a Professional Poker Player
Macau High Stakes Challenge
The Macau High Stakes Challenge is one of the most legendary tournaments in gambling history, with the 2012 competition happening in one day with a prize pot amounting to $23,000,000. Macau has made a name for itself in the poker world.
Typically, each game has a cap of around 80 people. The winner has the chance to take home millions of dollars, with smaller games offering slightly less.
The Big One for One Drop
The Big One for One Drop is a prestigious tournament every two years. It's typically held at the Wynn in Las Vegas, designed to support One Drop - a charity meant to improve living standards in third-world countries.
A seat at The Big One is one million dollars, and it's almost impossible to nab a spot. Winners can take home upwards of $40 million, and it's attended by fewer than 100 people.
Final Thoughts
These ten poker tournaments are the best worldwide, home to games with high stakes, incredible prizes, and professional players with exceptional talent. If you want to play or watch one, ensure you research to know how many people can enter, how much is up for grabs, and where you'll need to go to experience these iconic options.
We hope this information comes in handy! Though all these tournaments have something in common - poker - no competition is the same. From variations in the money earned to the tournament frequency throughout the year, there are many opportunities to watch the masters at work and even test your hand at the activity.
You May Also Enjoy: How to Play Poker (The Basics)
Poker | Poker tournaments | Play poker | Best poker tournaments | Bitcoin poker | Poker player