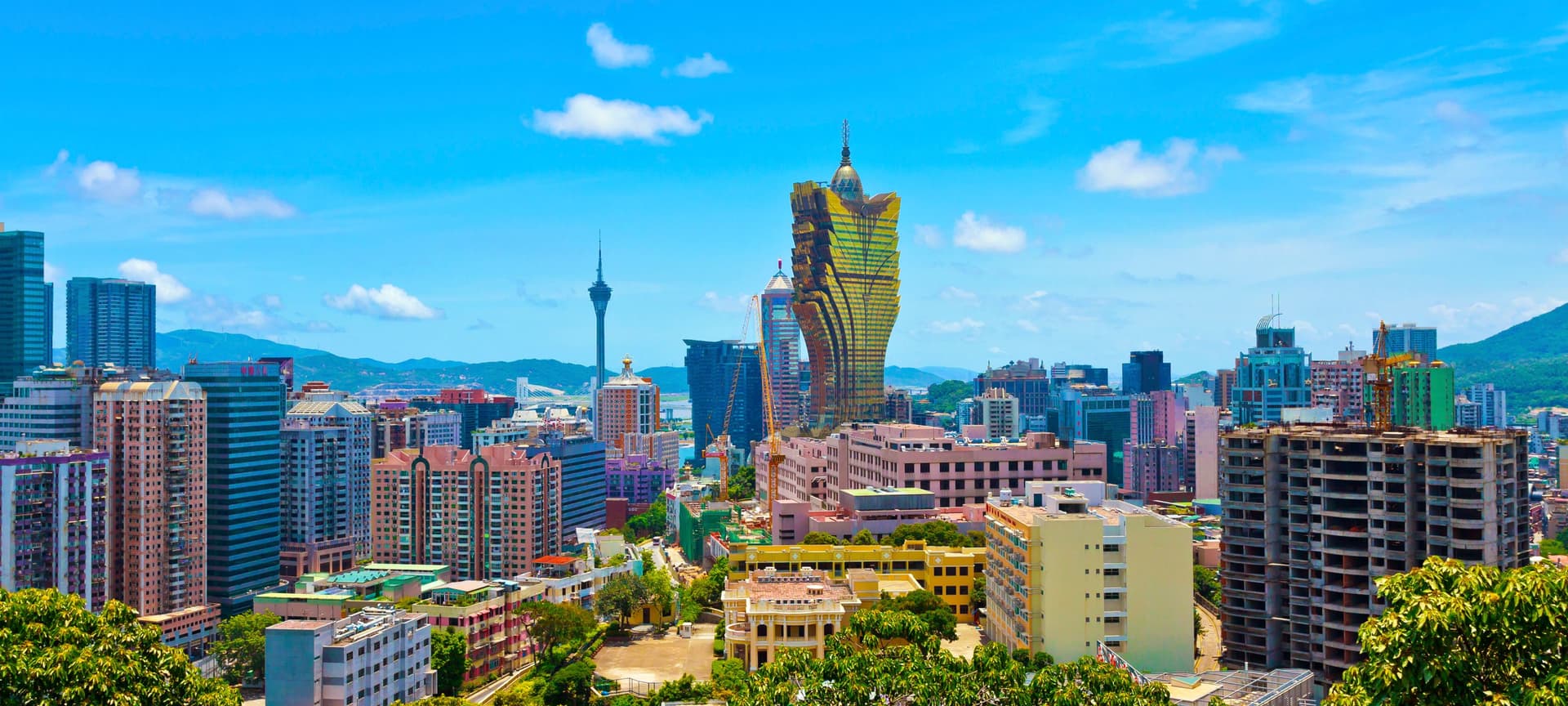 What You Need to Know About Gambling in Macau
When it comes to gambling trips, most people have heard of and have likely visited the Las Vegas Strip. But, have you ever considered visiting Macau, China, which is known as the gambling capital of the world?
If you plan to take a gambling trip to Macau, there are specific things that you should know before you go. Much of what you need to know can help you to navigate around the city as well as assist with what you should know when in the casinos such as dress code and much more.
Knowing some helpful tips and need-to-know information about Macau before you plan your trip can help save you from frustration down the road. Keep reading to learn more about planning a gambling trip to Macau.
Where is Macau?
If you know anything about gambling then you may be aware that it is not legal to gamble in China. The exception to this rule is Macau which is technically located in China and sits less than an hour away from Hong Kong.
The difference with Macau is that it was established originally by the Portuguese who later turned the ownership over to China. This created a difference between the Republic of China and the city of Macau.
Macau is divided into about four different regions and is said to be a densely populated area with it increasing during tourist season. The four areas are the Macau Peninsula, two islands that are now connected to the city of Macau known as Taipa and Coloane, and then, like Las Vegas, the Cotai Strip which is where most people go to gamble.
What You Need to Know About a Gambling Trip to Macau
As with anywhere you may want to travel outside of the United States, there are certain factors that you should consider before making your plans. These factors can save you quite a bit of time and frustration when it comes to planning your gambling trip to Macau.
Travel Documents Need to Travel to Macau
One of the most important factors that you need to consider before planning your trip is what type of travel documents you need. This will depend entirely on how long you plan to stay in Macau.
For those just planning a gambling trip to Macau that is less than 30 days, the only requirement is that you have a valid passport that is good for a month after your return. In addition, the government requires that you have a sufficient amount of money to cover your travel expenses and that you have proof that you have a return ticket booked.
Related: Gambling Around the World
When Should You Book Your Trip?
As you are considering the best time to book your trip to Macau, you should take into account that the summer months, when most people travel, are typically stifling hot in China. This is because the climate is hot and humid and can be quite uncomfortable.
In addition to the heat, typhoon season is from May to September and may not be the best time to visit. Because of this, most recommend that you visit Macau anytime from October to December when the weather is milder.
What Casinos are in Macau?
Known as the Asian Las Vegas, Macau generates most of its revenue from the more than 41 casinos that are on the Cotai Strip. Between the local population and tourists from all over the world, the casinos bring in quite a bit of money.
The Venetian, the largest casino in the city, is the most popular of the other casinos, although several resemble those in Vegas. These include The Grand Lisboa, The Wynn, Galaxy, and many more.
Best Casinos to Visit in Macau
Most people agree that The Venetian, The Grand Lisboa, and The Wynn are the best casinos to visit in the city of Macau. The Venetian alone has more than 300,000 square feet of gambling space and hosts games such as poker, baccarat, and various other table games.
What are the Tax Rules on Gambling Winnings?
One other important factor you should be aware of is that if you gamble in Macau and win, you will be subject to a high tax rate. Currently, the tax rate on gambling winnings is sitting at about 35% although at times they say it can be higher.
Related: In Which States if Gambling Legal?
Can You Bring Your Winnings Home with You?
If you win big or small in the casinos in Macau, you may be wondering if you can take your winnings out of the country. The truth is that when it comes to Macau laws, there is no limit on the number of winnings you can take out of the country.
The other side of the coin you should keep in mind is that you may be required to declare the number of winnings you are bringing back into your home country. Whether or not you need to do anything else will depend on the laws of your country.
What Types of Currency Do They Accept in Macau?
Two different types of currency are accepted in Macau that you should be aware of. The Hong Kong Dollar (HKD) and the Macanese Pataca (MOP) are the two main currencies that are used even at the casinos in Macau.
This means that if you plan a gambling trip to Macau, you will need to exchange your American dollars or other currency before traveling. The important thing to remember is that the HKD and the MOP convert at a ratio of 1:1.
Drinking Rules in Macau
If you are planning a trip to Macau, you need to understand that the rules that apply when you are in Las Vegas are not the same. This applies to drinking alcohol as well as many other activities.
If you do choose to drink while you are gambling and do not drink responsibly, Macau security may ask you to leave the casino. This is because Macau is not the spring break destination that Las Vegas has been known for.
The bottom line when it comes to gambling in Macau is that while it may be considered to be the Asian Las Vegas, there are specific factors you need to keep in mind. Before you plan your gambling trip to Macau, you will need to ensure that you know all of the rules and regulations.
You May Also Enjoy: Fun Non-Gambling Things to Do in Las Vegas
Macau | Gambling | Gaming | Gambling taxes | Gambling in china | Wynn | Visiting macau