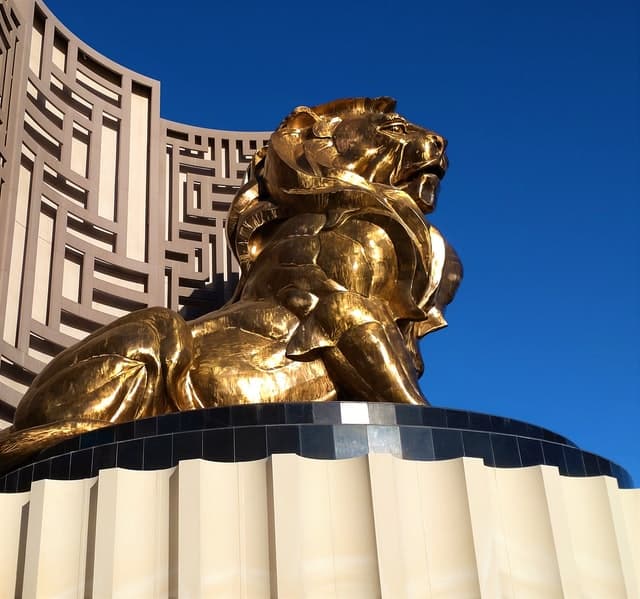 All About the MGM (MLife) Program
Most people enjoy getting away for a vacation or a short trip now and then whether you are planning to gamble or not. Others choose to stay at home and participate in slots online and other online gambling activities. But, did you know that staying at an MGM Resorts property can earn you an entire slew of rewards?
Formerly known as the MLife Rewards, the MGM Rewards Program is a loyalty program that is used for all MGM Resorts properties. Whether you gamble or just enjoy some time away, staying in an MGM Resorts hotel can be beneficial to you in many ways through this program.
Knowing what the MGM Rewards Program is and how it works can help you decide whether you should join or not. Keep reading to learn more about the rewards program and how you can be rewarded for stepping outside of your gambling online world.
What is the MGM (MLife) Program?
Many of the larger chains of hotels and resorts tend to offer some type of a rewards program for those who stay with them often enough. The MGM resorts are no different in that they offer various levels of rewards that are earned in various ways.
Some of the rewards are earned through the resort stay itself while others are earned when you access other activities such as slots, table games, dining, entertainment, spa, and more. The ability to earn points throughout your stay is a great way for MGM to bring in repeat customers and for customers to earn back when they stay.
MGM Resorts Properties
MGM Resorts has properties not only in Las Vegas but also around the world which means that if you travel internationally or within the United States, you may have access to one. If you are a part of the MGM Rewards Program, this means that you have the potential to earn quite a bit in rewards.
Here is a list of the MGM Resorts properties you will find in Las Vegas and beyond:
Aria (Las Vegas)

Bellagio (Las Vegas)

Delano (Las Vegas)

Excalibur (Las Vegas

Luxor (Las Vegas)

Mandalay Bay (Las Vegas)

MGM Grand (Las Vegas)

Mirage (Las Vegas)

New York-New York (Las Vegas)

NoMad (Las Vegas)

Park MGM (Las Vegas)

The Signature at MGM Grand (Las Vegas)

Vdara at Aria (Las Vegas)
While these are the MGM Resorts properties you will find in Las Vegas, there are many more that are found not only across the U.S. but also in Japan and China. So, no matter where you travel, you just might find an MGM resort to earn your points.
How Do You Join the MGM Rewards Program?
To start earning points towards your next reward all you have to do is go to the website for an MGM Resorts property and click on the Rewards Program link. Once you are there it is just a matter of entering some personal information and then you are set!
Instead of looking for online casinos' best payout games, the MGM Rewards Program can help you to earn more rewards that can not only save you money but earn extra bonuses.
How Do You Earn Points?
Keep in mind that once you join the MGM Rewards Program you will have access to earn points for four different reward types. These ways include Rewards points, Holiday Gift points, Slot Dollars, and Freeplay.
To earn rewards points, you just have to participate in various activities throughout your stays such as playing table games, slots, video lottery, and more. Additionally, you can earn points when you stay at the hotel and use the dining facilities.
Holiday Gift Points are only redeemable at the MGM Holiday Gift Shoppe event that is held at the resorts. It is important to note that you have to be present to redeem your points for this category.
Slot Dollars are earned when you play video lottery, video poker, and slot games within the resort's properties during your stay. These points can be used for FREEPLAY games within the various resorts.
FREEPLAY points are earned in a variety of ways and allow you to use these points to play video lottery or slot games.
What Are the Tier Status Levels?
As with most rewards programs, the MGM Program offers various tiers of rewards as a way of incentivizing guests to stay more often. These tiers give members access to a wide variety of amenities and luxuries others do not have access to.
Here is a list of the 5 Tier Levels for the MGM Program:
Sapphire - 0 - 19,999 credits

Pearl - 20,000 - 74,000 credits

Gold - 75,000 - 199,999 credits

Platinum - 200,000+ credits

Noir - must have an invitation
The rewards that come with each of the tiers are many and can be earned and redeemed in a variety of ways. This just proves that staying at an MGM Resorts property can truly pay off if you are willing to put in the time and money.
Who Are the MGM Rewards Partners?
The way you can earn credits does not end with staying, dining, and playing at an MGM Resorts property. This means that the resort company has teamed up with some other businesses to provide customers with reciprocity of sorts.
Here are some of the MGM Rewards Program Partners:
Celebrity and Royal Caribbean Cruise Line

Cashman Photo

Cirque de Soliel

Thunder Valley Casino Resort
Should You Join the MGM Rewards Program?
Deciding whether or not you should join the MGM Rewards Program is a personal decision, however, if you do a lot of traveling and stay in the MGM Resorts Properties, it can be worth it. This depends entirely on how much activity you participate in while you are at the resort.
There are some people, however, who would rather not travel and instead enjoy staying home and participating in online gambling. If you enjoy gambling at online casinos real money games, online slot machines, or mobile casinos, then you may want to consider checking out MintDice.
The great thing about online casinos such as MintDice is that they offer the benefits of online casino no deposit required to check out their games. This means that you can try the various activities without risking your own money until you see if it is the right place for you.
Mlife | Mgm | Casino | Las vegas casino | Free slots | Rewards program