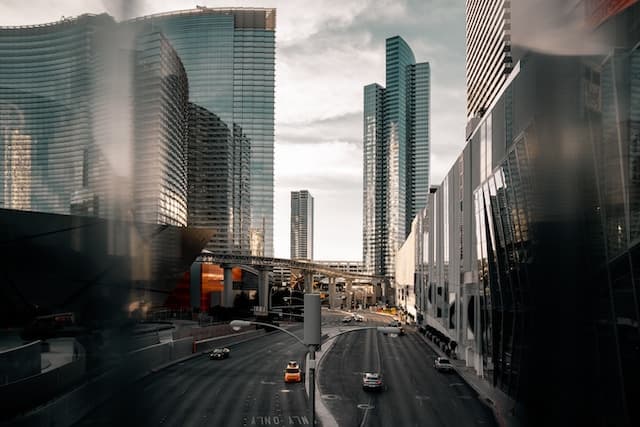 The 10 Best Casinos in Las Vegas
Las Vegas is an intimidating place to visit, especially if you don't have a game plan. There are dozens of casino floors, each with glittering signs and extravagant, colorful machines. However, some are notably better than others, whether it's your first time gambling or you're a regular visitor to the area.
If you're interested in learning more about the best casinos in the Vegas area, you've come to the right place. Read on to learn more about the top floors on the strip, no matter what you're looking for during your Vegas adventure. The more prepared you are, the better you will take advantage of your time.
1. Wynn
Wynn is our first pick because it offers a vast area for gamblers to enjoy, boasting 110,000 square feet of machines and games. There are classic contemporary games like blackjack and roulette, but there are also 1,800 slot machines to test your luck in a more modern fashion.
You will also find a high-end poker room at the Wynn. Gamblers get to play in cash games and tournaments, plus they can take part in the massive movie theater like sports betting room with comfortable chairs and towering screens. Plus, the Wynn is known for their award-winning customer service which is ideal when you want a top notch gambling experience.
2. Bellagio
There is no better casino than the Bellagio for a classic poker game. It's been around for a long time and remains a tradition for bettors old and new who visit the Bellagio. There are 40 tables in the room and multiple table options.
Users at the Bellagio gain tons of benefits when playing at the Bellagio. You will find drinks and food delivered tableside, plus back massages during all open hours of the day and evening. Not to mention you can always take a break and head out to watch the water show.
Related: All About Resorts World Las Vegas
3. Aria
Aria comes in third on our list and is another excellent casino choice on the strip. It's ideal for those who prefer slot machines, boasting a high-limit room with slots up to $5,000 per pull. It also has private bathrooms, butlers, and a separate spot for high rollers to cash tickets for money.
There are almost 2,000 slots at this resort, which is a high statistic. You will find any theme you want here - Anchorman, Wheel of Fortune, and more.
4. Caesar's Palace
Caesar's Palace is a gorgeous gambling spot designed with Roman-style architecture. It's easily the best location to focus on sports betting during your adventure. The floor has a 138-foot LED video wall full of screens and an LED board to keep bettors up to date.
This design permits the casino to demonstrate multiple sports betting events. There's a fully stocked bar, comfortable chairs, and an application allowing participants to order food and have it delivered right to where they are sitting. Take a look if you're a big fan of sports betting.
5. Red Rock
Red Rock is a lesser-known casino compared to the bigger names, but it puts up quite the fight and offers a top-notch experience for visitors. It's one of the best in Vegas for slots, offering around 2,700 new machines for users to play with as they explore. They also have electronic table games, a high-limit lounge, and a few progressives.
If you like poker, Red Rock has a poker room with about 20 tables. Plus, they have a Keno Lounge. Here, you will find four writer stations, 16 seats, a Jumbo Keno, and an automatic drawing.
6. Mandalay Bay
Maybe you aren't so fond of slot machines - maybe your focus is lounging in the best possible casino pool. If that's the case, Mandalay Bay is the right casino for you. It's complete with 2,700 tons of sand and a 1.6-million-gallon wave pool. Plus, there are various dipping and plunge pools, lazy rivers, and hot tubs.
If you get tired of the pool, you can enjoy outdoor concerts in the summertime. They also boast an extensive casino floor if you decide it's time to head in to test your luck. The options are endless.
7. MGM Grand
Maybe you want to visit a casino but aren't necessarily a gambler. If that's the case, you should go to the MGM Grand. There are extensive slots and gambling tables, but there are other things to do as alternatives such as video game gambling options which let you try your luck while playing your favorite childhood game.
Visitors might want to try the LEVEL UP arcade or participate in a focus group for shows from famous television networks. You have the option to bet, but you can also take part in much less risky activities and still enjoy your time on the floor.
8. The Venetian
The Venetian is easily one of the best casinos on the strip, offering an extensive collection of tables and slots for interested players. Its Italian inspiration lends to elegant design and curation of options, from roulette to baccarat to poker in the iconic Poker Room. They also offer complimentary lessons if you're new to the gambling world and aren't sure where to start.
If you don't want to gamble, there are other things to do in the Venetian Casino. You might take a gondola ride through their recreation of Venice or shop in the Grand Canal Shoppes or grab lunch at one of the only fast-food lobster places on the Strip.
Related: Las Vegas' New Weed Hotel
9. Luxor
You can't miss the massive pyramid that is the Luxor, which will make it simple to find your way to the casino. It's Egyptian-themed with 1,100 slot machines, a race and sportsbook, and 62 gaming tables. Players may enjoy cocktail service at their table if they are paying customers.
You will also note a unique high-limit area in Luxor for big spenders. Here, users may play double-deck blackjack and mini-baccarat while enjoying a private cocktail hour and a relaxing lounge.
10. Golden Nugget
The best place for extreme diversity in table games is the Golden Nugget. It's further downtown and is well-known for switching up the games offered on the floor regularly. If you take multiple trips in your lifetime, you'll likely see some new additions and get to try some unique games you haven't heard of before.

You might find games like Free Bet, another form of blackjack. The floor managers at this location are known for putting new games on the floor and bringing them to life before they spread across the Vegas Strip.

You May Also Enjoy: Fun Non-Gambling Things to Do in Las Vegas
Las vegas | Wynn | Mgm | Paris resort | Caesers palace | Gambling | Slot machines | Casino | Bes casino