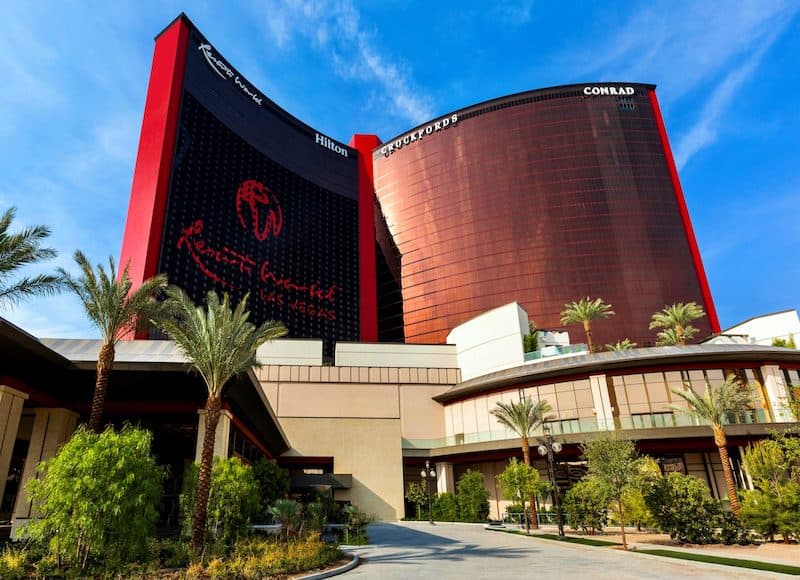 All About Resorts World Las Vegas
Going to Las Vegas has become a favorite pastime for many people from all over the world who enjoy gambling and other offered activities. Just when you thought that Sin City could not squeeze any more hotels and resorts into the city, enters Resorts World Las Vegas.
Resorts World Las Vegas is becoming known as a phenomenal landmark in the city for a variety of reasons. With so many things to do and see, there is no wonder that people are flocking from everywhere to stay at one of the hotels at the resort.
To discover what the Resorts World Las Vegas offers guests who choose to come and stay, you will need to take the time to do your research. Keep reading to learn more about who built the resort and what they have to offer those who visit Vegas.
Who Built Resorts World Las Vegas?
Resorts World Las Vegas is the first resort built in the area in about the last ten years or more and sits prominently in the heart of the Strip. Although the plans have been in the works since 2013, the resort opened for business in June of 2021.
This newest resort was built by Genting Berhad, which was founded by the late Tan Sri Lim Goh Tong in 1965. The corporation is registered publicly with the Nevada Gaming Commission and has resorts in the United States, Malaysia, Singapore, the Bahamas, and the United Kingdom.
Resorts World Las Vegas is set to be one of the largest and most unique upscale resorts on the northern end of the Strip. The Genting Berhad corporation has done well for itself in the entertainment, gaming, and hospitality industries.
Hotels, Hotels, Hotels
A great resort would not be the same without a hotel to host the plethora of guests that are sure to visit Resorts World Las Vegas. So, how about three hotels? This resort has three Hilton hotels as a way to house many guests at a time.
The hotels include Las Vegas Hilton, Conrad Las Vegas, and Crockfords Las Vegas which are all a part of the Hilton Hotel Brand. Whether you want to find an affordable hotel room or one with more luxury, any of these hotels will accommodate you and your guests.
Shopping For All
If you enjoy shopping when you are on your vacation, Resorts World Las Vegas may be the best of both worlds. This is because of the upscale mall, The Districts, that is a part of the resort. Between high-end stores and more casual dining, the mall has something for everyone.
Although many of the shops are currently empty, there are plans for more businesses to make their way into the resort. Even though this is the case, there is still plenty to do, see, and eat at The Districts. Additionally, for entertainment purposes, there is The Globe which provides music and pictures throughout the day.
Phenomenal Food Court
For those who enjoy going to the mall to have lunch at the food court, you will enjoy the amazing food court at Resorts World. Famous Foods Street Eats takes food courts to a whole new level.
This food court is famous for food from famous restaurants around the world. At one meal you may have roast pig from the Philippines or dumplings from Taiwan or many other varieties of foods. While some restaurants already are established in the resort, there are many more that are planning to take up residence.
There is also a secret speakeasy bar hidden in the food court, if you know where to look.
The Best Fine Dining
If fine dining is more your style, or you are looking for a place to eat that is more upscale, the resort has many fine dining establishments that will fit the bill. While the food court is great for a quick meal to fuel up for more shopping, there is a time and a place for something a little fancier.
Many of the restaurants that offer an upscale dining experience include Brezza, Viva by Ray Garcia, Fuhu, and Carversteak. There are many more that are planning to make their way to Resorts World Las Vegas.
Entertainment, Nightlife, Oh My!
As most people look for when they make a trip to Sin City, Resorts World Las Vegas is packed to the brim with all types of entertainment and nightlife activities. Nightclubs, karaoke bars, gaming bars, and so much more are available to those who visit the resort.
If you are not the nightclub kind of person, you can step on over to the Dawg Haus, which is a sports bar that comes equipped with the standard television sets for those who want to catch the latest game and live music for those more interested in some tunes.
Whatever you decide, you cannot go wrong with the many activities you can find to do during either the day or night. Of course, if you are a traditionalist, you may want to head on over to the casinos and try your luck on some of the offered games and activities.
Pool Side Fun
There is nothing more relaxing than some fun in the sun by the pool after a long night on the Las Vegas Strip. Resorts World reportedly has one of the largest pool areas of any other resort on the Strip.
You will need to check when you are there to know which of the hotel swimming pools is open on that particular day, but you will find an area to relax if that is what you choose to do. In addition, the poolside is also equipped with several game areas where you can play different board games while you get some sun.
Can't Get to Resorts World?
For some people, traveling to Resorts World may be out of the question for many reasons including the cost. While it is not cheap to stay at the resort, it is guaranteed that you will have a trip to remember.
If you are not able to make the trip to Las Vegas to visit Resorts World to partake in all of its amenities, there are alternative things you can do. Similar to when the pandemic was happening, people are resourceful when it comes to finding other ways to do what they love.
If you love to gamble but do not see a trip to Resorts World in the future, you may want to check out the MintDice online casino. Here you can play your favorite online casino games with no deposit necessary.
Whether you enjoy playing slots online or any of the other casino games available, you are sure to find what you are looking for on the MintDice website.
Overall, if you love visiting Las Vegas and plan to do so soon, you may want to check out Resorts World Las Vegas. No matter what you enjoy doing when you go to Sin City, you are sure to find something that will make you happy. Keep in mind that if you do choose to gamble while you are there, be sure to do so responsibly by understanding the risks involved.
Las vegas | Online casino | Gaming no deposit | Resorts world | Resorts world las vegas | Gaming