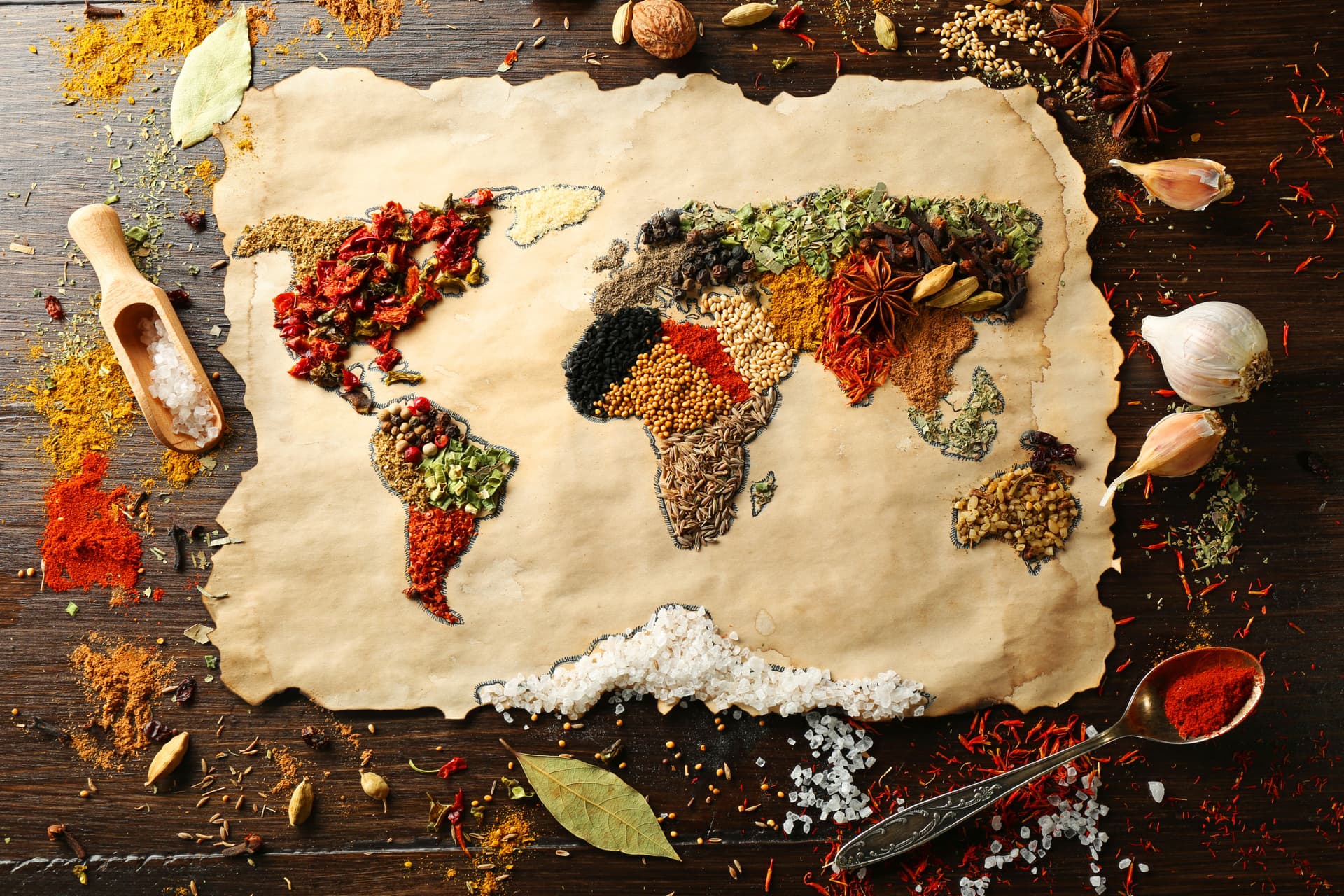 Walmart, IBM Blockchain to Track Global Food Supply
The application of blockchain technology in supply chain management has been undergoing development for some time now. From ShipChain to VeChain, various blockchain startups have emerged with the aim of solving a solution to issues of transparency or a lack thereof within the industry. Now, the attention is shifting to food supply chains in particular for blockchain implementation.
The food industry is a very delicate one, because unlike many other items that use a supply chain, food is one of the most important human needs. As a result, it is constantly being grown, processed, and transported globally to cater to the world's booming population. Unfortunately, the process isn't nearly seamless and problem-free for several reasons.
One reason is that it is difficult to find data on the origin of food items, ensuring that they were not made or processed in a fraudulent way. Food fraud is more rampant than it seems and has become a major global problem. It involves situations in which inauthentic food items are passed off as authentic ones. For example, sellers may pass off inorganic products as organic ones or sell food that contains certain additives without disclosing the fact that they have any additives or disclosing the composition of those additives.
According to a report by IFIS, in 2008, an adulterated baby formula containing melamine was sold as a way to increase the protein content of the milk, and as a result, about 54,000 infants were hospitalized. The situation eventually caused the death of six infants from kidney stones. In another fraudulent case, horse meat was passed off as beef in burgers and other meals within the UK. Customers who had been cheated lost their trust in the supermarkets and Tesco, one of the supermarkets that stocked the adulterated meat, saw a €300 million fall in market value in the aftermath.
Also in 2013, more than 8,000 tonnes of normal honey were passed off as Manuka honey. Manuka honey is considerably more expensive than ordinary honey and statistics show that there are only 1,700 tonnes harvested from New Zealand each year, yet 10,000 tonnes were sold globally that year. Even spices have been adulterated in the UK by up to 70%.
Food fraud is so common that the Europol and Interpol combined efforts between December 2014 and January 2015 to tackle the problem head-on. In the process, over 2,500 tonnes of adulterated and illicit foods were seized from 47 countries. The food included eggs, various oils, Mozzarella Cheese, dried fruit, and strawberries. Such circumstances pose health risks as well as incur annual costs of $10 - $15 billion within the global food industry.
Another issue with a food supply chain is risk management. In the event that there is an outbreak or food contamination problem, food recalls have to be carried out easily and swiftly. The current infrastructure within the food safety industry isn't effective enough and makes the process expensive. According to IBM, the application of blockchain technology to food supply chain management can reduce the cost of the average product recall by up to 80%. Since blockchain acts as a distributed ledger with the properties of immutability, transparency and easy accessibility, it can solve most of the problems within the industry.
Corporations are slowly realizing this and are creating ways to apply the technology to solve these problems. One large corporation making moves towards this is IBM, which announced a partnership with Walmart and nine other companies in August 2017. The other companies include Dole Food Co., Unilever, McLane Co., McCormick and Co., Tyson Foods Inc., Driscoll's Inc., Kroger Co., Golden State Foods and Nestle.
The partnership entails a combined effort to release a global food supply blockchain and has been in the works since 2016, although product testing commenced in 2017. The blockchain, known as the "Food Trust Blockchain" was created as a way to pinpoint the many issues that currently plague the process of food recalls, including rapid response, traceability of outbreaks, and risk.
Despite the fact that the companies in the partnership are competitors within the industry, consumer safety and trust benefits them all and can be seen as the greater good.
IBM Food Trust System
IBM's Food Trust system functions as a cloud-based solution on the IBM blockchain network which collects and shares food data. It currently stores the data of about 1 million food items and shares it across the blockchain platform and the Hyperledger Fabric by the Linux Foundation. Since the platform is distributed and contains permanent and transparent data records, users can easily access data concerning various food items that they buy. Information like shipping, processing, tracking and origin details can be easily found. Currently, data stored on the platform is from the IBM partners such as Driscoll's strawberries, Nestle's canned pumpkins, and Tyson's chicken thighs.
To date, the IBM Food Trust platform has completed over 350,000 food data transactions, giving customers the opportunity to know everything about the food they buy as well as make whole meals from the products on the blockchain. Customers can easily pick from meats, vegetables, fruits, spices, and even freshwater fish fillets.
Blockchain Technology in the Food Industry
Since the announcement of the IBM partnership, several notable food companies have incorporated blockchain technology applications. One such example is S Group Inc., a Finnish corporation that joined the IBM Food Trust ecosystem to provide a way for customers to easily and securely trace the origin of fish fillets.
The service known as "Pike-Perch Radar" will conveniently track the fish fillets all the way back to the lakes in which they were caught and also show details of how they were caught. The packaging of the fish fillets will have a QR code that consumers can easily scan to access this information before completing transactions.
Another buisness using blockchain to solve food-related problems is Genuineway, an Italian blockchain food verification system. The company uses its B2B marketplace to interact with Italian food sellers through Ethereum smart contracts. These contracts help such sellers and distributors verify their food on the blockchain. This can be viewed later through a QR code by customers who would like to ensure that the food they are eating is truly of Italian origin.
Another use case for blockchain within the food industry is food safety for Muslims to verify that meats are indeed halal. This means that the meats are made and derived in a way that is permissible according to the Islamic religion. People of other religions and cultures can also verify such details according to their needs.
This is also great for vegans who can trace the sources of their foods and ensure that no animal-derived additives have been added. In fact, VeganNation, a startup business based in Tel Aviv, is working to connect vegans globally through its blockchain and utility token known as Vegan Coin (VCN). The blockchain developer company will use this technology to bring transparency and assurance of an environmentally friendly lifestyle to its users.
Final Thoughts
The food industry has a long way to go in terms of authentication problems and the fight against food fraud. However, this partnership between IBM and other big industry players is a huge step towards solving these problems. Brands become more trustworthy when they show that they have nothing to hide and blockchain technology is a great way to show records in a transparent way. If customers can check the origin and history of the food they buy, it will give the sellers a sense of accountability. This, in turn, breeds trust and loyalty over time. Hopefully, more companies will adopt the use of blockchain globally and mitigate the risks associated with counterfeit food.
B2b | Blockchain | Blockchain technology | Cryptocurrency | Food | Food system | Food trust | Ibm | Supply chain | Walmart